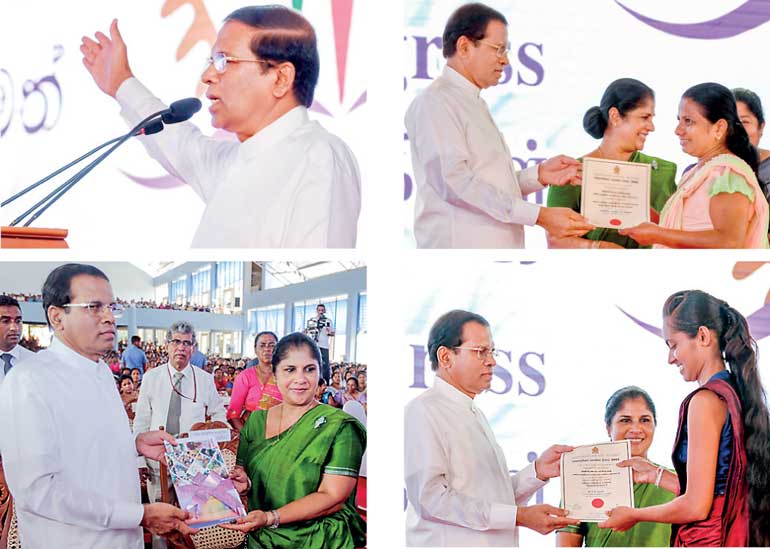 President Maithripala Sirisena extended an invitation to women in the country to come forward as a powerful force to stop the deteriorating human values, and build a nation that values peace and where all the people could live in brotherhood and harmony.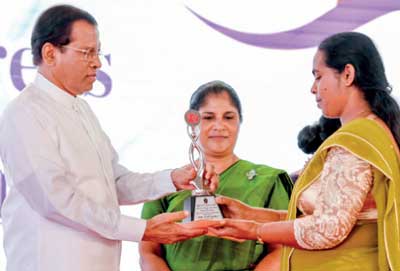 He said this addressing a meeting held to mark International Women's Day at the Royal College Polonnaruwa auditorium on 8 March. The meeting, under the theme, 'Roads to development – Unveiled by her strength,' was organised by the Ministry of Child and Women Affairs.

The President, recalling the great service performed by women in the history of the nation, said even today women have a responsibility of contributing to build a peaceful country where people could live in brotherhood and harmony.

He said the Government always takes every possible step to ensure respect and rights of women, as well as their prime position - due to motherhood - in society, and added that it is the duty of everybody to fulfil their responsibilities towards women.

The President made a special mention about the woman work force that earns foreign exchange for the country.

Child and Women Affairs Minister Chandrani Bandara presented a copy of the special newspaper supplement titled, 'Senehasa' to the President on this occasion.

The President presented awards and certificates to outstanding woman entrepreneurs.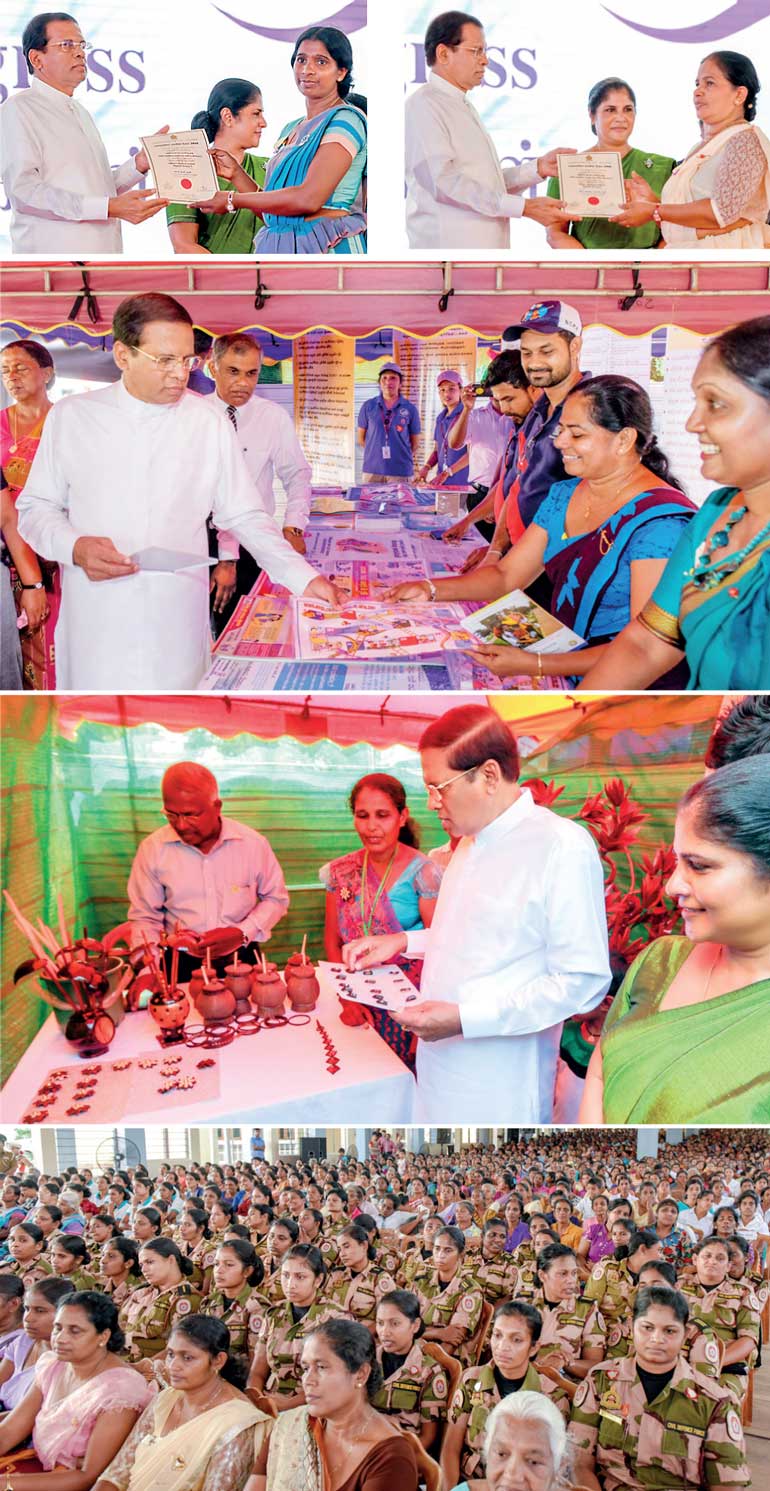 A differently-abled student of Royal College Polonnaruwa, W G Subodha Srimali, presented poems she had written to mark International Women's Day to the President. It was recalled that this child was presented with a Braille machine by President Sirisena in 2013, when he was Health Minister.

Ven Athuraliye Rathana Thero and the Sangha from Polonnaruwa, Dasa Sil Mathas, representatives of other religions, Principal of Royal College Ravilal Wijesinghe and a large number of representatives of women's organisations were present on this occasion.