For the third consecutive year, team Phoenix Gaming became champions at the Sri Lanka Cyber Games (SLCG) 2017 powered by Dialog Gaming at the Sri Lanka Exhibition and Convention Centre.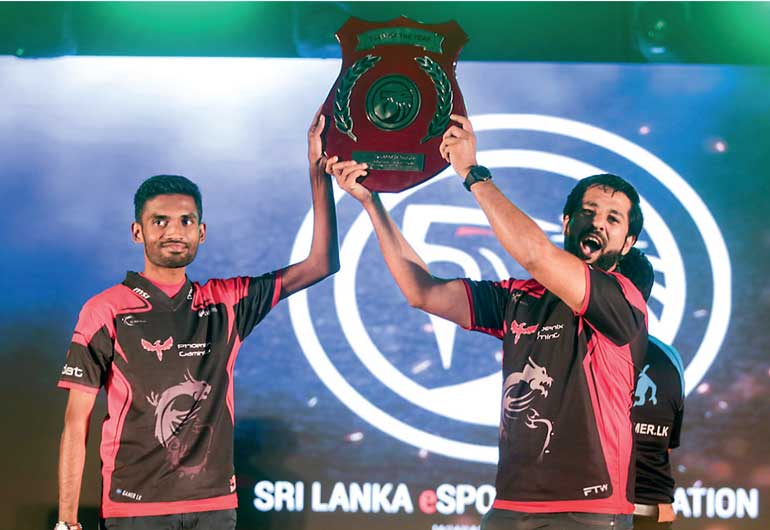 Phoenix Gaming defends eSports championship title at Sri Lanka Cyber Games 2017 organised by Gamer.LK
Organised by Gamer.LK, the leader in eSports and digital entertainment experiences, SLCG marked its 10th consecutive championship. Celebrating a decade of eSports history, the event reached new milestones as it attracted over 3,000 cyber-athletes and competitive gamers from across the island to compete for the coveted championship trophy, the pinnacle of eSports achievements in Sri Lanka.

Rooted in humble beginnings with a few hundred participants in 2008, SLCG has grown into Play Expo Sri Lanka, the first digital entertainment & technology expo in Sri Lanka, consisting of various segments related to technology and experiences available for digital entertainment enthusiasts. SLCG saw the participation of over 300 teams who took part across 14 gaming titles, including popular titles such as Call of Duty 4: Modern Warfare, Dota 2, League of Legends, Counter Strike: Global Offensive, Overwatch, FIFA 17, Injustice 2, Mario Kart 8 and Clash Royale.

Sri Lanka has six main eSports clans - n00b alliance, Phoenix Gaming, Xiphos eSports, Maximum eSports, Tech Morph and Wolfgang eSports. After three days of intense, nail-biting action and fierce in-game rivalry, Phoenix Gaming emerged as the overall champions with n00b Alliance and Xiphos eSports securing the second and third places respectively.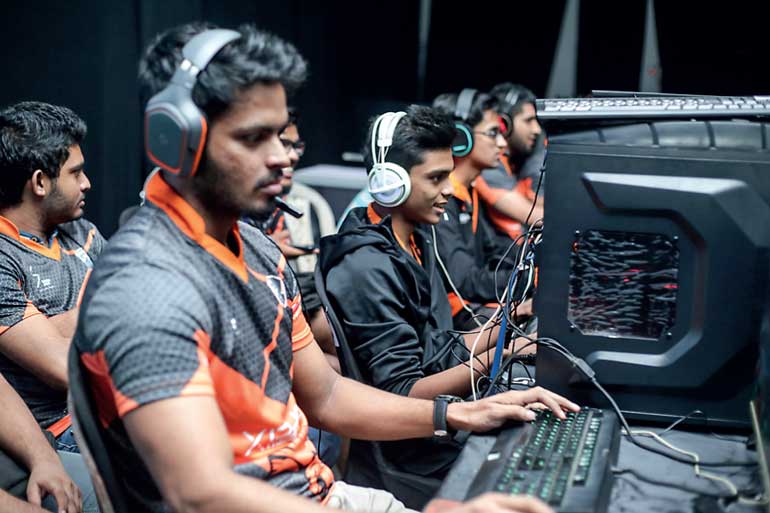 Celebrating a decade of eSports history, Sri Lanka Cyber Games 2017 reached new milestones as it attracted over 3,000 cyber-athletes and competitive gamers from across the island
SLCG 2017 saw the introduction of a renowned eSports title in South East Asia named Special Force 2, a free-to-play, free-to-download massively multiplayer online game, with the partnership of Dialog Gaming and Asiasoft Online Pte Ltd. Dialog Gaming, providers of fast, low-latency connections for gamers in Sri Lanka, stepped in to power the event for the fifth consecutive year. Dialog Gaming has also invested in hosting cloud gaming servers in partnership with Gamer.LK to reduce latency and develop the multiplayer online ecosystem. Dialog Gaming also presents the Sri Lanka Gamers Leaderboard (SLGL) which introduces a game on a monthly basis and features the top players in the country.

All winners at SLCG 2017 were rewarded with a whopping 1TB data prize pool, the biggest data pool ever to be announced in a Sri Lankan eSports arena. ThePapare.com, Sri Lanka's No.1 sports hub, and Yonder Music also partnered up with Dialog Gaming to bring SLCG 2017 to the public as the online media partner and official after-party partner respectively.