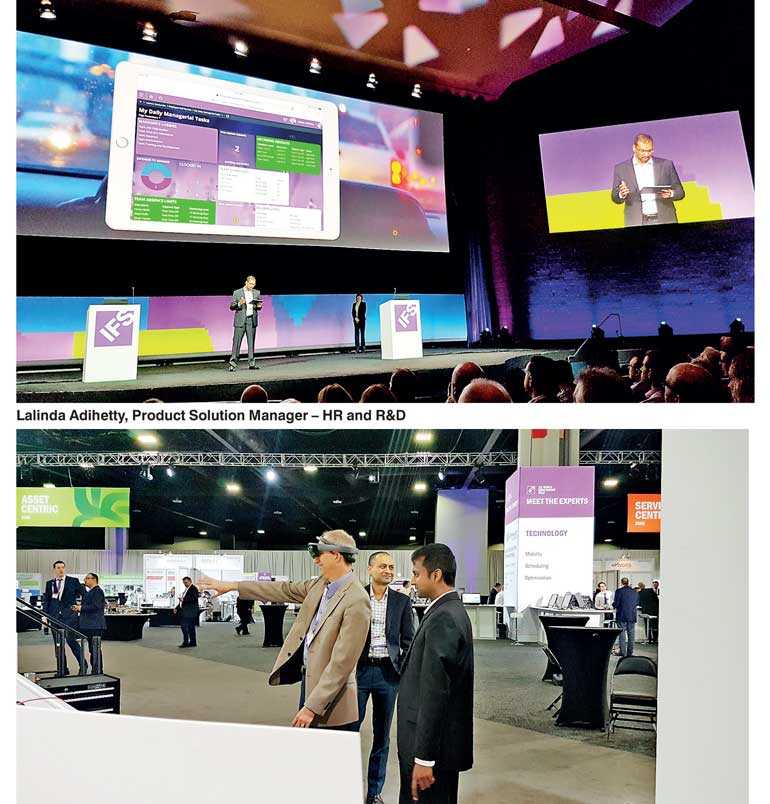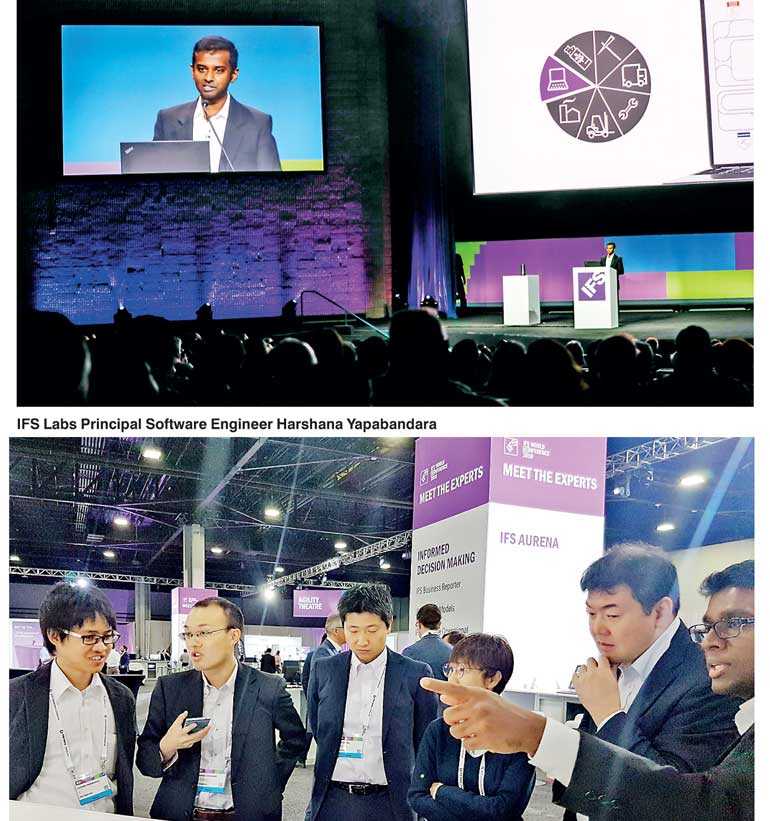 At the 2018 World Conference in Atlanta attended by around 1,500 of IFS customers and partners, Sri Lanka's talent was on centre stage. Almost all keynotes figured qualified Sri Lankans whilst several Lankan experts were part of resources for knowledge sharing at breakout sessions.

Those who figured in the keynotes were IFS Early Adaptor Program Manager Thusitha Gunaratne, IFS Labs Principal Software Engineer Harshana Yapabandara, IFS Lead Software Engineer Dakshika Weerasinghe and IFS R&D Product Solutions Manager HR Lalinda Adihetty. Lead Business System Analysts Amodini Jayawickrama, Rajith Ekanayake and Thushan Dewasurendra figured in IFS Financials application breakout sessions. Senior Business Systems Analyst HR and R&D Sachini Senadheera made a presentation on managing business processes with new HR tools in IFS Applications 10 along with Product Manager K. Pelka.

Wyomi Ranasinghe, Manager Software Development, Developer and User Experience Technology was involved in a presentation titled 'Engage everyone wherever with an outstanding user experience' with Software Architect Jan Romell, and Afifa Zuhair, Senior Business Systems Analyst, was involved in the presentation 'Digitally transform your business with IFS Enterprise Operational Intelligence'.

Heshan Gunasekara, Lead Software Engineer, was involved in a presentation on using new customer portals and IFS IoT business connector to deliver service excellence with Lead Business System Analyst C. McIntosh. Sanjitha de Alwis, Product Analyst, made a presentation on 'Building the digital asset – Learnhow IFS Applications 10 will help you embrace future challenges' along with Principal Business System Analyst Sarah Sopp. Lalinda Adihetty, Product Solution Manager – HR and R&D, figured in a presentation on 'Digital HR with full focus on simplicity and user friendliness' with Senior Business Systems Analyst A. Smyk.