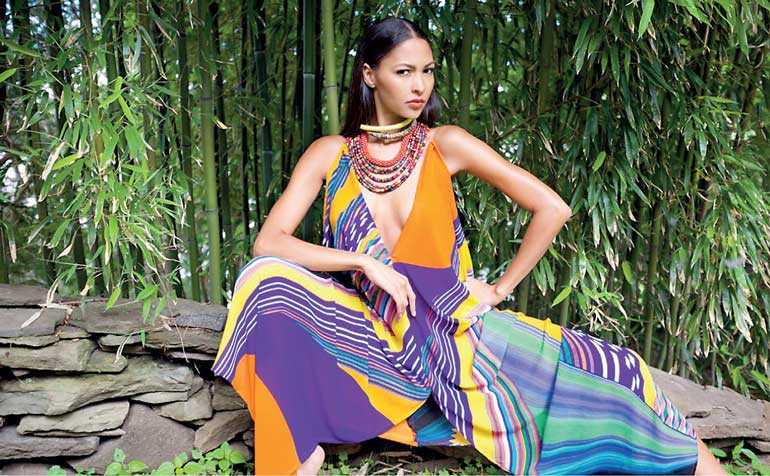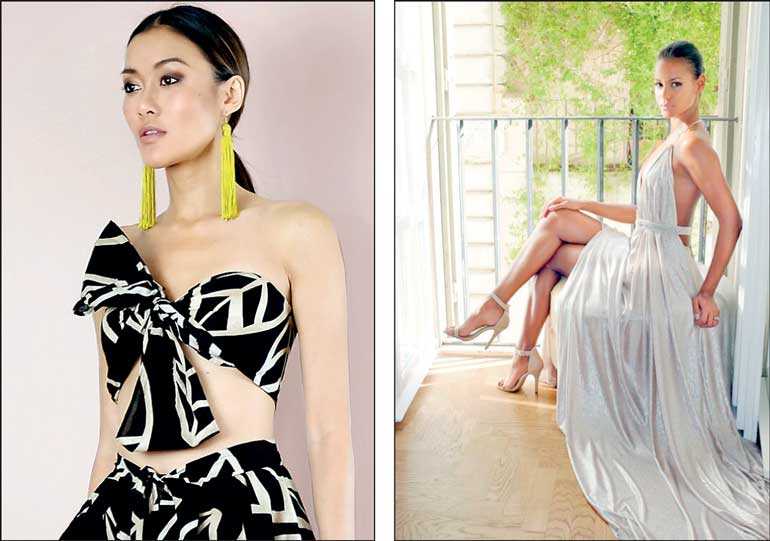 Initiative to unite women, empower, inspire and help make a change for a better future
Top women to figure in panel discussion – 'Women On A Mission'
Fashion Show by Lois London
Ladies VIP Night in partnership with HSBC will celebrate the International Women's Week 2019 on 6 March at Shangri-La Hotel, Colombo under the theme 'Women to unite, to empower, inspire and help make a change for a better future'.

Sources cite that women's equality is still a long way off. There is a strong call-to-action to press forward and continue to progress gender parity. People around the world are mobilising for a future that is more equal, working relentlessly to claim women's rights and realise their full potential.

The event includes welcome cocktails, a panel discussion, a fashion show by Lois London featuring a segment of father and daughter duo on the runway, a seated three-course dinner and a celebratory bubbly toast – all for a good cause.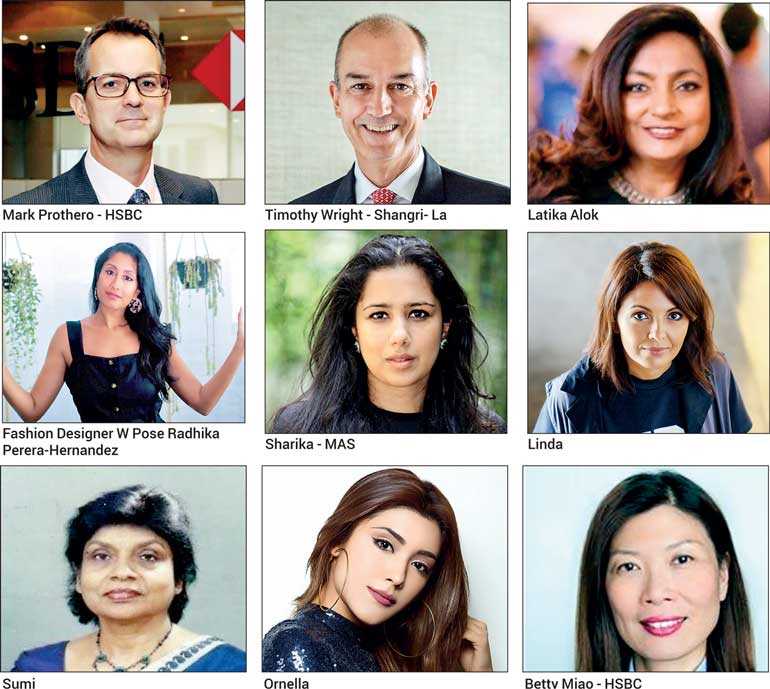 Event Producer Latika Alok says, "At Ladies VIP Night, we are all about bringing women together to support and inspire each other's achievements as well as to continue to create awareness and #balanceforbetter for gender equality. It is important for organisations to recognise female talent in their workforce and their contribution to society. Our events aim to do this through an evening of connection, collaboration and celebration. We are pleased to be supporting Give2Lanka and their project to supply permanent clean water connections to families. We believe no woman in this day and age should have to struggle to carry water in buckets every day for their family."

HSBC, with 52% of the global workforce being women, the global banking brand is committed to enabling an environment where people can fulfil their potential; where different ideas, backgrounds, styles and perspectives are actively sought out to create business value. HSBC joins as the main partner to support and encourage women. HSBC is focusing on the diversity profile of its workforce to make it more reflective of the communities that they operate in and the customers they serve.

HSBC Sri Lanka and Maldives CEO Mark Prothero said, "HSBC is delighted to be the title sponsor for the event again this year so that we can support and encourage better balance. We continue to focus on the diversity profile of our workforce to make it more reflective of the communities that we operate in and the customers we serve. We hope the event will inspire more corporates and stakeholders in the community to create a better balance in support of the theme #BalanceforBetter."

The event will be held at the Shangri-La Hotel, Colombo which is perceived as one of the most prestigious and desirable destinations and thus makes it the perfect venue and hospitality partner for this memorable evening. Guests will enjoy a seated five-course dinner prepared by the hotel's renowned chefs headed by Executive Chef Patrick Buttgereit. Shangri-La Hotel, Colombo General Manager and Vice President Timothy Wright had this to say: "While fostering gender equality and the empowerment of women in our workforce, we are pleased to partner with an event that continues to press for progress and play a pivotal role in society particularly in the participation of women and their contribution to the growth of an economy."
A panel discussion – Women on a mission

Women from the industry who have currently been in the news and who have a mission will be invited to join a panel discussion in their field of expertise and to discuss how we can continue to press for progress and #BalanceForBetter.
Our women on a mission

Betty Miao, Head of International Retail Banking and Wealth Management – Asia Pacific with over 20 years of experience within the HSBC Group with worldwide assignments in Asia, the UK and North America will be joining the panel as the overseas speaker to share practices and strategy within HSBC.

Linda Speldewinde, Founder and Chairperson Design Corp. will focus her discussion on differences her initiatives such as 'Design and made in Sri Lanka' will have on the community as a whole. In addition, she will discuss the benefits the Colombo Innovation Tower will bring to Sri Lanka.

"I think becoming a woman on a mission begins with the understanding that you have the power to change things; that you can create the reality you want, if you put the heart and the work into it; that you can impact the future we are all working towards. This is what attracts me to ideas and initiatives where women of all ages are encouraged to take charge of change; to innovate and become catalysts to build the world we want. It's important to celebrate such ideas, make them accessible to women from diverse backgrounds, and support them to become positive change-agents in anything that they choose to do; it's a big part of getting our collective future right," said Linda Speldewinde.

Sumi Moonesinghe launched the No Kunu (No Garbage) initiative in May 2018 to educate all citizens to help transform the country into a cleaner and greener nation. She has joined hands with many corporates for this worthy cause.

"Each day, I live, I want to be a day to give the best of me. I want one moment in time when I am racing with destiny," said Sumi Moonesinghe.

Sharika Senanayake, Director Environmental Sustainability – MAS Holdings, has been working on reforestation projects that can change how we fight deforestation in Sri Lanka and, in particular, a unique 'Seed Bomb' pilot in conjunction with the Sri Lankan Air Force.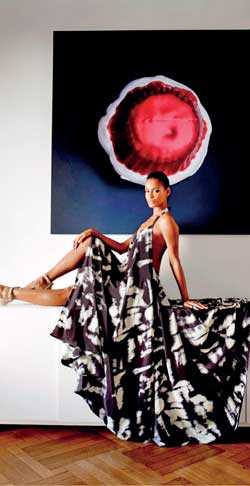 "I believe it's only natural for women to care for their communities and their environment. But I also think it's time women embraced working with other women as a driving force for change. If society can give a better voice and a place for these qualities and turn women into creators of impact there will be drastic and positive outcomes for all. I think it's also time we women became more earnest and aggressive in getting into these roles. Like someone famously said, "If they don't give you a seat at the table, bring a folding chair," said Sharika Senanayake.

Ornella Gunesekere won the Miss Sri Lanka for Miss Universe 2018 crown. She represented Sri Lanka at the 67th edition of Miss Universe pageant and won 'Miss Congeniality' out of 94 countries. Ornella works with a small school of 215 students by teaching them how to express themselves and also using international teaching methods to expose them to a different experience thereby broadening their perspective of the world. She works to open their eyes to their own individual skills as opposed to allowing them to be stuck in the traditional way of learning.

"If you want to get to the rainbow – you have got to be willing to put up with the rain," is something that has helped me get through life and I believe living with this kind of attitude will help you push through struggles," said Ornella Gunesekera.

Chinthi Weerasinghe, who has built her career as a technologist with over 20+ years of IT experience, recently took on the role as CEO for Mitra Digital, a leading end-to-end technology solutions provider focused on digital transformation and cloud enablement.

"As a founding member and current President of Diversity Collective Lanka (DCLK), my team and I are focused on accelerating the gender diversity agenda within the ICT/BPM sectors of Sri Lanka and has launched several D&I programs that cut across schools, high educational institutes and the corporate sector of Sri Lanka," said Chinthi Weerasinghe.

The panel will be moderated by Mr Nisthar Cassim, a Senior Journalist and Editor of the Daily FT. The evening includes a fashion show by Radhika Perera-Hernandez of Lois London, a versatile and timeless collection with flowing silhouettes that fit any size. A special feature of the show will be a segment of fathers and daughters on the runway. Ramani Fernando Salons are the official Hair and Beauty Partners.

Other champions of good, responsible businesses officially supporting this event are AIA, Insurance Partners, Serenia Residences, Property Partner, ANC Education, Education Partner specifically for introducing a special MBA program to empower women, Electronic Media, Lite87, Luxury TV Partner Hi TV, Digital Media Partner Hi Online, HI Magazine, Ticket Print Partner, IAS. Grand Flora, Official Floral Partners will create all the table décor for the evening as well as the photo backdrops. This year, guests will enjoy receiving special discount vouchers from exclusive local businesses supporting International Women's Week.
For a good cause: To provide clean drinking water for communities in the Eastern region of Sri Lanka

To this end, Ladies VIP Night continues to support local charities by seamlessly blending the opportunities to socialise and have fun whilst contributing towards building a stronger community. Ladies VIP Night will work with Give2Lanka, where a proportion of the ticket value will be given to this charity.

The project donation, will focus on areas like Thurukkovil, Vinnayagapurum and Thambiluvil, where the majority of families are Samurdhi families to provide clean drinking water. These rural and under-served communities have high incidences of waterborne diseases and a scarcity of aid. The donation will help to establish comprehensive safe holistic water solutions that include the essential tools and education to serve all community members. Many of the families in these communities are headed by women due to the impact of the war, have basic housing, schooling and healthcare facilities.

Just Rs. 6,200 is all it takes for a single water connection for a family (which includes the Rs. 5,600 payment to the Water Board) to have access to clean water.
Event details and ticketing

Tickets at Rs. 8,000 are limited, so book early by calling the ticket hotline on 0778591846. Tickets include an Aperitif hour, Fashion Show, a seated five-course dinner, a celebratory glass of bubbly for the toast and door gifts – all for a good cause!

Men are most welcome to attend.

Participating sponsors will be profiled along with event updates on the Ladies VIP Night Facebook page, ladies.vip.night.colombo.