Global Entrepreneurship Week #GEW2020 is a collection of tens of thousands of activities, competitions and events in 170+ countries each November aimed at making it easier for anyone, anywhere to start and scale a company.
Founded in 2008, GEW inspires millions each year to explore their potential while fostering connections and increasing collaboration within their ecosystems to empower entrepreneurs and strengthen communities.
Diversity is a driver of innovation and economies suffer if a group of people are underrepresented or face structural barriers. Global Entrepreneurship Week reaches beyond traditional startup hubs, envisioning one global entrepreneurial ecosystem open to all.
There are four themes for GEW 2020: Ecosystems, Education, Inclusion and Policy.
Education | #GEW2020 #Education
Education can inform and expose people of all ages to entrepreneurship. Communities can mobilise entrepreneurship education through many different vehicles – from early-childhood learning centres, to colleges and universities, vocation institutions, makerspaces and more. Providing the right information and tools to those with an interest in entrepreneurship can foster creativity and skills to grow sustainable businesses – improving not only local entrepreneurial ecosystems, but also strengthening the skilled job force.
GEW Education works to share resources, raise awareness and provide skills training to potential entrepreneurs around the world. This theme celebrates the tools and programs communities use to foster entrepreneurship.
Ecosystems | #GEW2020 #Ecosystems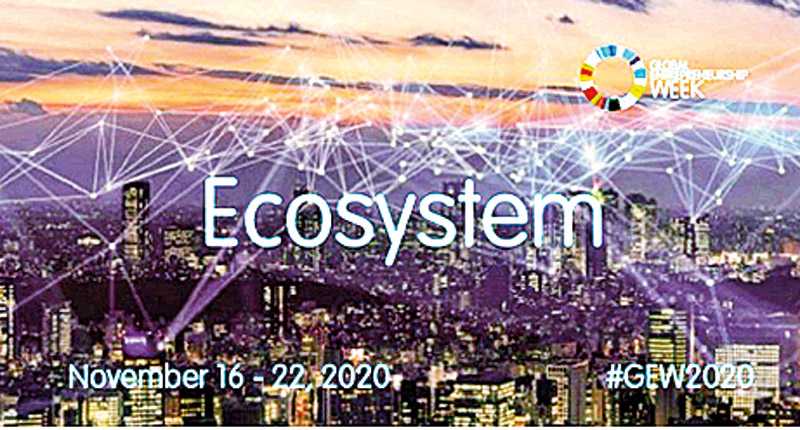 The Global Entrepreneurship Network and other entrepreneurship support organisations around the world are looking beyond Silicon Valley to facilitate collaboration and partnership between startup ecosystems in promising mid-tier cities. Sharing knowledge and connecting local ecosystem leaders has become increasingly important in building healthy and thriving entrepreneurial communities.
GEW Ecosystems aims to inspire communities to collaborate, and share their networks and markets to help their rising startups thrive. This theme celebrates the shared challenges and triumphs of entrepreneurship communities and hubs around the world.
Inclusion | #GEW2020 #Inclusion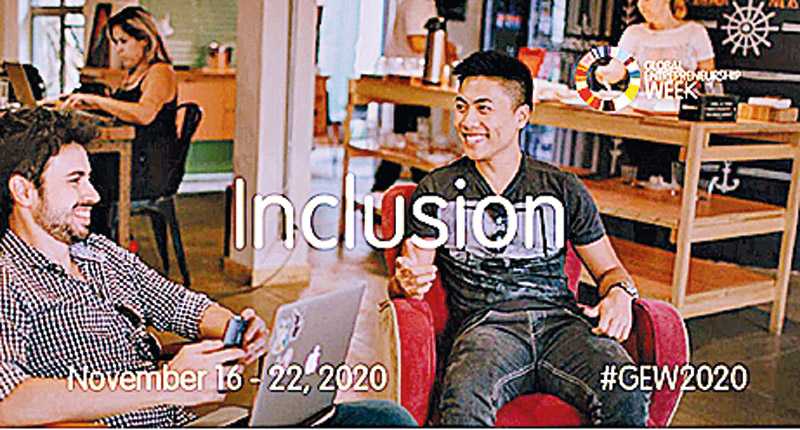 Entrepreneurship is a positive force that drives innovation, creates wealth and improves lives in communities, cities and countries alike. But not everyone has the same opportunity. Race, age, gender, or where one lives should not be an obstacle to entrepreneurship. Anyone, anywhere should be able to realise their dream and start a business quickly, inexpensively, and without barriers.
GEW Inclusion will highlight the work startup champions are doing around the world to minimise barriers and obstacles for entrepreneurs by maximising inclusion. This theme celebrates diversity in all forms, including women and youth in entrepreneurship. Activities, workshops and speaker series held around the world will explore the obstacles entrepreneurs from underserved populations may face, and discovering solutions through access to success stories, training, capital and mentorship.
Policy | #GEW2020 #Policy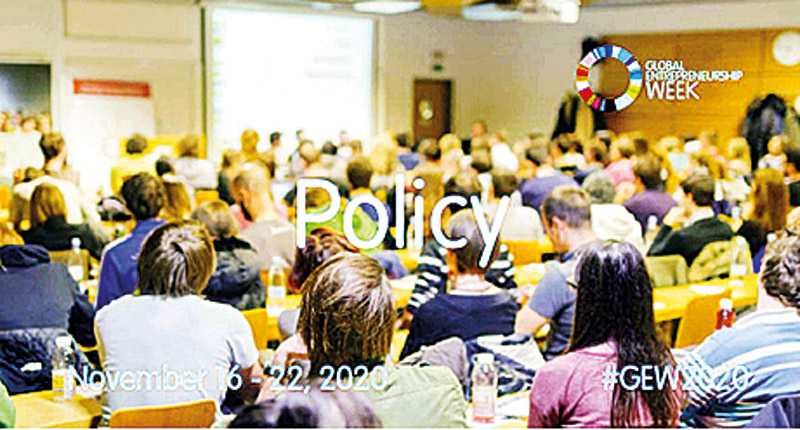 Startup ecosystems are led by their entrepreneurs but government plays an important role in helping them flourish – removing barriers, resetting the regulatory environment and emphasising connections and catalytic events. A new generation of public sector officials and startup-savvy advisors are hacking policy solutions to help local entrepreneurs start and scale.
GEW policy will highlight the work of governments and policymakers to help entrepreneurs everywhere start and scale.