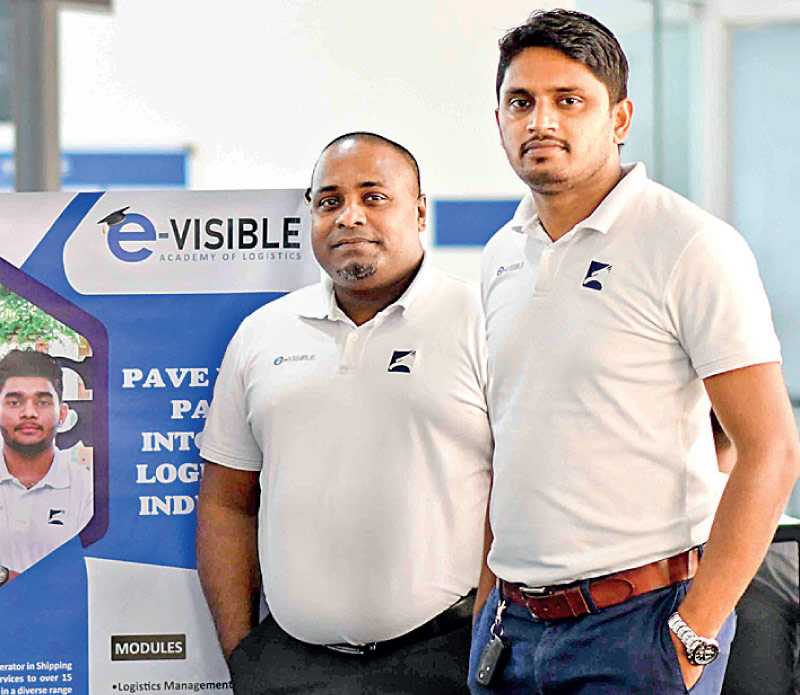 Head of Program Sujith Jayaweera (left) and Head of HR Sanjeewa Ratnayake
---
Sri Lanka's leading shipping desk solution provider e-Visible diversified their business into education, which is an important part of the logistics industry of Sri Lanka.

The e-Visible academy had their orientation session last week for the first batch of students who will go through a three-month certificate program and two-month internship at e-Visible operations.

This certificate module will enable you to learn the skills needed in a logistics department of any import or export company. The certificate will cover Logistics Management, Pre-Shipping Planning, Shipments Clearance Procedure, Inland Logistics, Capacity Planning, Trade Finance and Marine Insurance.

Head of the Program Sujith Jayaweera said that there is no proper education system in Sri Lanka for a person to gain the overall knowledge required to join the logistics department of an import-export company.

About 90% of the beginners join companies with zero knowledge, and companies end up having to educate and train them while they are on the job. This is the reason e-Visible decided to start this certificate program, which will help companies to recruit staff with an understanding of the basics of logistics.

He further stated that e-Visible has over a decade of experience in handling shipping divisions for top multinationals in Sri Lanka, and this experience helps to educate these beginners and introduce them to the trade.