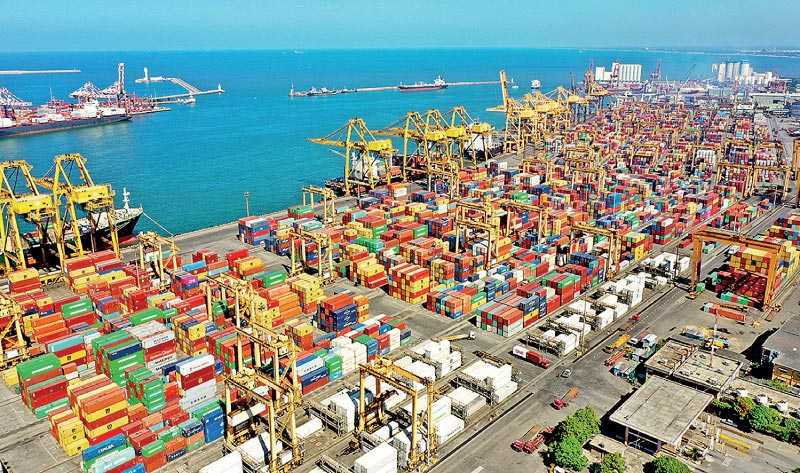 Sri Lanka sits along a major East-West transhipment route, making it the leading transhipment seaport to the Indian subcontinent. It is perfectly located for connectivity to India, Bangladesh, Pakistan, Nepal and the Maldives. Sri Lanka's location has been recognised by Drewry Port Connectivity Index which ranked the Colombo Port as the #18 best connectivity port in the world in 2018
---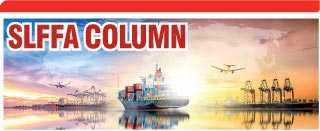 Sri Lanka – the next Sea/Air hub of the ISC?

Sea and air freight are two renowned methods of goods carriage in the world of logistics, ferrying cargoes around the world over long distances and crossing oceans in the process. Sea travel typically holds sway as the most cost-effective method of carriage, while air travel is the champion of speed, albeit at significantly higher cost.

Let us take an example of conveying goods between Asia and Europe, USA or Canada. The most cost-effective method is direct sea freight, while the quickest (and most expensive) method is air freight. Sea/Air is a method that allows combining the two, allowing for a holistic blend of timely delivery coupled with cost-efficiency.

On the surface, employing a joint transportation method may not appear to provide benefits, but there are circumstances under which shippers and importers would be able to capitalise on this unconventional synergy of transportation mediums. Typically under Sea/Air, a cargo would be first transported by sea freight, and subsequently by air freight.

Sea/Air movements come with their own set of advantages and limitations and this article aims to explore and present these. This article also looks at how Sri Lanka compares as a Sea/Air hub in comparison to two of the largest Sea/Air hubs in the vicinity – Dubai and Singapore, and what needs to be done to promote us as a Sea/Air destination.


Advantages of Sea/Air

Lower cost: Air freight is an expensive endeavour, particularly for larger and heavier shipments. This is where Sea/Air can benefit a shipper, for example it is cost-competitive to utilise sea transport to Sri Lanka which possesses large, modern, and well-equipped seaports, and subsequently dispatch your cargo by air on its 'last leg', taking advantage of preferential air freight rates. In several cases, a commercial saving of at least 25% was observed when Sea/Air was employed over purely employing Air freight as the sole medium of transport.

Shorter transit times: Ocean freight is a time-taking affair, particularly in transit. Transit times at busy seaports can be long and arduous, and your cargo will be sitting on the shop or shore, wasting time, and negatively impacting productivity as a result. Employing Sea/Air is an effective method to bypass much of the transit times. For example, ocean transit times from Chittagong in Bangladesh to European destinations can take as much as 25 to 30 days. However, employing Sea/Air allows shippers to send their shipment to Colombo Port (a journey of five days from Chittagong), clear the shipment and thereafter dispatch it to one of two International Airports in Sri Lanka for direct air freight to its final destination. The end-to-end transport time can thus be reduced to approximately nine to 10 days and allows shipment from Asia to Canada or USA within two weeks.

Reduced warehousing costs: Quicker transit times enable reduced inventories to be held in warehouses, and thus the cost of storing product in a warehouse is reduced as a result. This enables optimised business costs and quicker turnaround of product at warehouses along the entire supply chain. This is particularly of interest in Europe, USA, and Canada where warehousing space can be at a premium cost-per-square-foot.



Limitations of Sea/Air

Size and weight limitations: Utilising this blended medium restricts the cargo that can be carried by it. This is due to stricter dimension and weight limits for cargo aboard aircraft. Whilst sea freight can accommodate excessively large, heavy, or otherwise unusually proportioned cargoes, air freight is typically limited to the specifications that the smallest aircraft along the intended route can accommodate. Thus, this method is not ideal or practical for all types of cargo.

General and dangerous goods: This factor is also limited by the air travel component. Whilst ocean freight allows the transportation of most Dangerous Goods, air freight is rather more restrictive, based on the regulations and technical instructions set forth by the UN Subcommittee of Experts on the Transportation of Dangerous Goods (SCoETDG) and the International Air Transport Association (IATA). Hence, there are Dangerous Goods shipments that would be refused carriage by air, and in such situations the blended medium would not work.

Time-sensitive cargo: Regardless of utilising air or sea freight, delays can occur. Air carriers maintain a far more reliable record of timeliness and adherence to schedule, whilst sea freight is far more susceptible to delays. There is a further point to be accounted for in that if your shipment misses its targeted vessel, the next vessel to the destination may be several days or even weeks away. In contrast, the next flight by air to the destination may be a few hours to a day away, at most. Thus, the blended medium is not ideal if time-critical cargo is involved.


Sri Lanka as a Sea/Air Hub vs. Dubai and Singapore

Dubai holds the distinction of being the original Sea/Air hub as the country enjoys a vast network of air and sea connectivity. Dubai is still active as a Sea/Air hub, although it has been eclipsed somewhat by the emergence of newer hubs in Singapore and Hong Kong.

Hong Kong captured the Chinese market for Sea/Air but it is competing fiercely with Singapore for the crown, as the Singapore Port and Changi Airport have emerged among the best in the world.

Changi Airport is ranked at #1 by Skytrax World Airport Awards, a distinction it has held for eight consecutive years. The Singapore Port is ranked at #2, just behind the Port of Shanghai. In the shadow of these giants, what can Sri Lanka offer?


Cost efficiency

Sri Lanka enjoys cheaper air freight rates in comparison to Singapore, as well as Bangladesh and South India, promoting it as a destination for Bangladesh and South India shippers to consider instead of Singapore or Dubai.


Geographic location

Sri Lanka sits along a major East-West transhipment route, making it the leading transhipment seaport to the Indian subcontinent. It is perfectly located for connectivity to India, Bangladesh, Pakistan, Nepal and the Maldives. Sri Lanka's location has been recognised by Drewry Port Connectivity Index which ranked the Colombo Port as the #18 best connectivity port in the world in 2018.


Ease of Doing Business

Sri Lanka is ranked 99th out of 190 economies on the Ease of Doing Business index by the World Bank in 2020 and this is a factor that is holding the country back. For example, every container transported by sea or air undergoes 10 steps to clear the shipment in Sri Lanka, whilst it only undergoes three to five steps in Singapore or Dubai.

Furthermore, a shipment can be customs cleared in Singapore or Dubai without any human interaction, and the Airport and Seaport in those two destinations are interlinked with a common IT platform to facilitate this. The authorities and Sri Lanka Customs need to look at their approach thoroughly and seriously, as even with the modern paperless initiatives, the clearing process in Sri Lanka is still manual submission driven.

Competitors in Sea/Air have larger and better-equipped facilities, along with simplified processes which increase their rating on the Ease of Doing Business index, and Sri Lanka must follow this with a focus on increasing our rating as well.


Holiday vs. productivity

The Port of Colombo is stated to be open 24 hours a day, seven days a week but the ground reality is that shipments cannot be extracted on Sundays and National Holidays. Sri Lanka is renowned for having a high number of annual national holidays – in addition to Sundays, we have on average 18 days of Public, Bank and Mercantile Holidays.

Adding in 48 Sundays, we arrive at 66 days per annum on which freight forwarders are unable to clear shipments from the Port of Colombo. This has a knock-on effect in increasing the transit times through bloating of lead times, and thus affect the overall KPIs pertaining to the shipment. Competitor ports such as Singapore and Dubai fully function on Sundays and National Holidays.

The freight forwarding community of Sri Lanka is ably backed and represented by its apex body, the Sri Lanka Freight Forwarders Association (SLFFA), and the SLFFA will exert its best efforts to attract more Sea/Air volumes to Sri Lanka. However, this is pursuant to the country's regulatory and governing bodies working towards addressing the identified lapses, such as automating government processes and reducing repetition of information required, in order to allow us to promote Sri Lanka as a Sea/Air hub at the earliest, and become the preferred Sea/Air hub among the Indian Subcontinent.