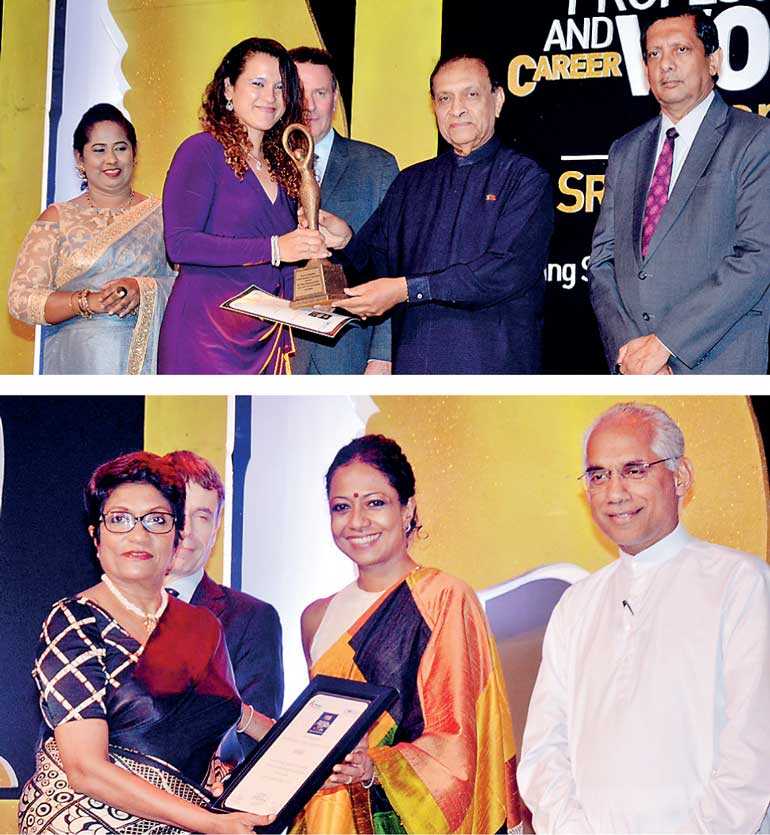 The Women's International Shipping and Trading Association (WISTA) was this year's Gold recipient of the Best Woman Empowerment Project Run by a NGO, INGO and International Organization at the Top 50 Professional & Career Women Awards – Eighth Edition, Sri Lanka and Maldives.

The award ceremony was graced by Speaker of Parliament Karu Jayasuriya, members of parliament, diplomats and professionals in businesses and government services and was held at the Grand Ballroom of the Hilton Hotel on 7 August.

This event was organised by Women in Management (WIM) in partnership with IFC, a member of the World Bank Group. The awards highlight and honour women in the national and regional economy and celebrate their achievements, experience and creativity in leading the institutions, professions and businesses in an efficient and effective manner.

McLarens Shipping Ltd. Documentation and Training General Manager Anoma Ranasinghe, one of the founding members of WISTA, was the recipient of the Silver award for Logistics, Shipping Ports and Freight for the outstanding contributions made to the shipping and logistics industry.

WISTA Sri Lanka is a member of WISTA International, which is a global organisation connecting female executives and decision-makers around the world. WISTA International serves as a connector for its network of more than 3,000 female professionals from all sectors of the maritime industry. More than 40 countries support the National WISTA Association (NWA), each of which in turn is a member of and is guided by WISTA International. WISTA Sri Lanka focuses on recognising female achievers from the industry and creating a forum to address industry-related issues and make representations with relevant authorities in the Maritime and Logistics sectors. WISTA has been successful in breaking down gender barriers within the shipping and logistics industry over the years and encouraging more women to join this growing industry. WISTA's agenda bodes well for the Sri Lankan Government's initiative to position the island nation as the logistics hub for Asia.