The Sri Lanka Interline Club (SLIC) has been revived through the efforts and enthusiasm of a select group.SLIC was first formed and convened in 1984 with the affiliation of the World Airlines Clubs Association (WACA), which loyally served its membership for 34 long years.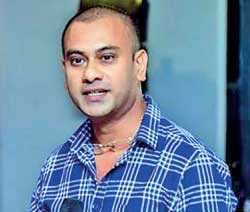 The revival was spearheaded by Ranjeeva Seneneyake (AirAsia), together with the elect Executive Committee Deputy President Lal Dimantha (KLM), Vice President Training – Tuan Kitchilan (China Southern), Vice President Social Nimesh Amarasinghe (Air Asia), Secretary Smaith Wijethilake (Gulf Air), Treasurer Sashidharan Kumarasamy (Air India), Assistant Secretary Falih Cader (Singapore Airlines), Assistant Treasurer Shermika Kuweju (Turkish Airlines), WACA Representative Onalee Perera (SriLankan Airlines) in a strive to once again bring together the airline fraternity in bid to recreate that wonderful fellowship we once enjoyed.

The inaugural event of the Club was held in grand fashion on 6 July, in the form of a Member's Night, a get together and reverie at the Diamond Room at Aitken Spence towers. It was a tremendous success with an attendance of over 125 members from 20 different airlines.

A key highlight of this event was the felicitation of the past presidents where plaques were presented as token of appreciation of their services to Sri Lanka Interline Club in the years past.

There are many more events and CSR projects on the cards, key of which will be a 6's cricket tournament and Christmas carols.

The President reiterated while the phoenix is reborn in joyful mirth, it is now time all keep the bird flying for ever more, for which the unstinted corporation and participation of the membership is key. "This is our club. Our fraternity. Let's keep this bird gloriously in the air together," he added.