Reuters: Singapore's Prime Minister, Lee Hsien Loong last week said the Regional Comprehensive Economic Partnership (RCEP) presented a historic opportunity for India and ASEAN to enhance their trade and business ties.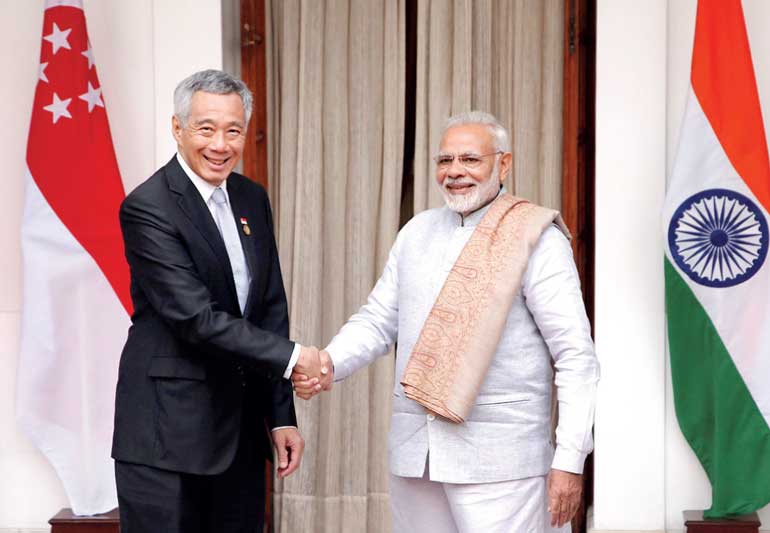 Singapore Prime Minister Lee Hsien Loong and his Indian counterpart Narendra Modi shake hands during a photo opportunity ahead of their meeting at Hyderabad House in New Delhi, - Reuters


Lee made the comments during the plenary session of the Association of Southeast Asian Regional Cooperation (ASEAN) -India Commemorative summit in New Delhi.

He said the China-backed trade pact had the potential to establish world's largest trading bloc that will help business harness the region's true potential.

RCEP is a proposed Free Trade Agreement (FTA) between the 10 ASEAN nations and its six dialogue partners - China, India, Japan, South Korea, Australia and New Zealand.

Reportedly, negotiations are running two years behind schedule for the agreement which covers goods, services, investment, economic and technical co-operation, and intellectual property rights.