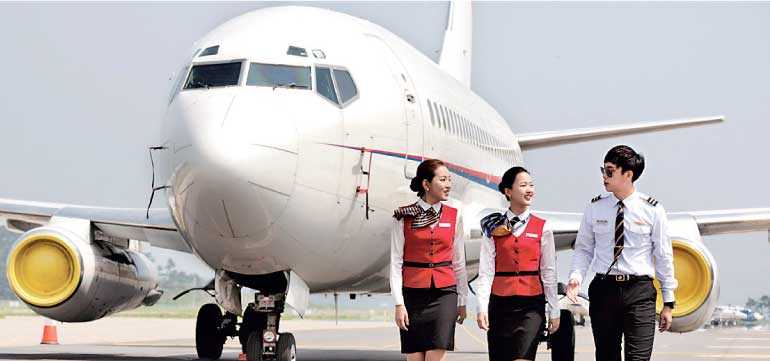 Nawaloka Air Services ties up with South Korea's Specialised Aviation College
Nawaloka Air Services, a fully-owned subsidiary of the Nawaloka Holdings recently launched aviation related courses affiliated with one of the most prestigious universities in South Korea. Hanseo University is a private university which was established in 1991, with an aviation school that was added in 2001, and a flight training school later in 2005. The university's Taean Airfield supports accredited training for private and commercial aircraft licenses, while also giving students hands on experience within the school itself.

Nawaloka Engineering and Nawaloka Air Services Director Seong Byun explaining the aviation programs noted, "Traditionally Sri Lankan students focus on finance, administration, business management and hospitality areas but there are so many opportunities that are opening up in the world. Aeronautical engineering is one such area. With the increase in demand for air travel the openings in the aviation industry are also increasing and we would like to present Sri Lankan students with new avenues to pursue their dreams."

Nawaloka Air Services will provide courses in Aeronautical Engineering, Flight Operations, Air Transportation and Administration, Avionics and Computer Simulation, Air Tourism and Services, Aviation and the Leisure Industry Studies, Helicopter Operation, Unmanned Aircraft Operations and Aviation Software Engineering. Hanseo University is also affiliated with the government of South Korea and several aviation bodies in the country and Asia.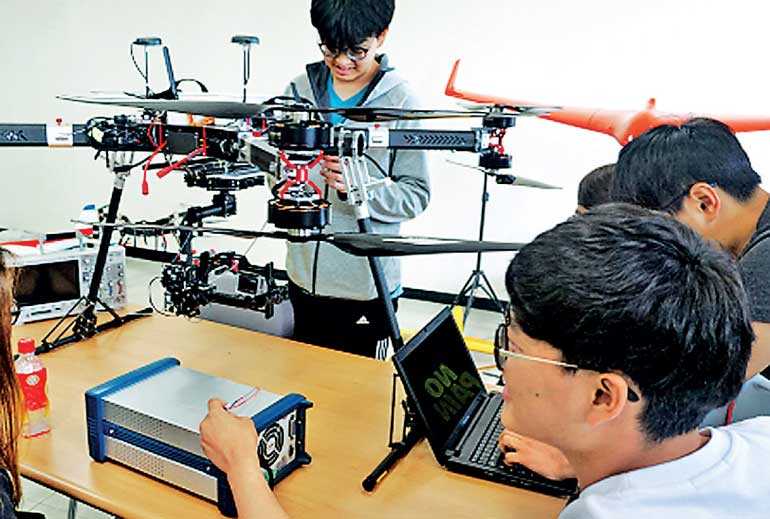 The four year degree programs include both classroom and on field training at the Hanseo's campus airfield. Students will work on more than 80 different aircraft fully-owned by the university itself. Upon graduation students can obtain a private plane license or a commercial plane license. Hanseo also has its own campus in the United States and students have the option of completing three years in Korea and transferring for the last year to the US. It also has Korean language schools in most of its affiliate universities in China, Vietnam and Indonesia.For more information please contact Cianne on 0769125354 or visit www.hanseo.ac.kr for course content.