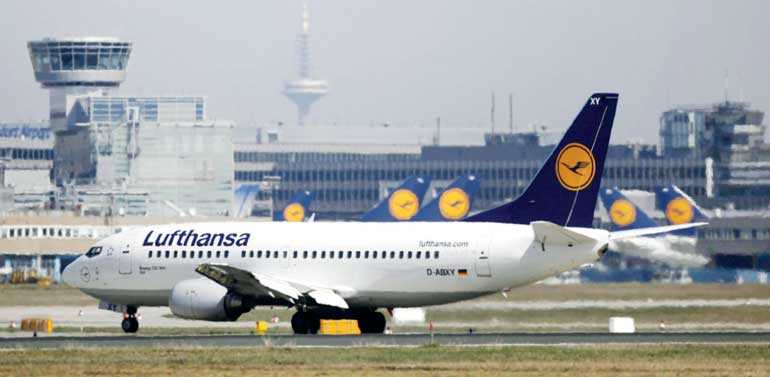 Representation of all Lufthansa Group Airlines in the country
United Ventures to complete Lufthansa Group Airlines representation effective June
Two weekly flights of SWISS sister company Edelweisson Colombo-Zurich route confirmed for winter schedule 2019/20
The Lufthansa Group has announced the appointment of United Ventures Ltd. as its new General Sales Agency (GSA) for Lufthansa, Austrian Airlines and Brussels Airlines in Sri Lanka. In its new role as GSA United Ventures will manage onground sales and marketing resources and infrastructure end-to-end support for all the three airlines in the country.
The account will be led by United Ventures Director/Group CEO Thisum Jayasuriya and United Ventures Chairperson Parveen Dassenaike.

Dassenaike will be responsible for ensuring overall leadership and enhancing relationships with key industry and government stakeholders. She will also be responsible for identifying and leveraging growth opportunities for the three airlines in Sri Lanka.

Jayasuriya will spearhead the nationwide sales and marketing functions and be responsible for ensuring that the Airlines' business targets are met, as well as identifying, establishing and developing relationships within B2B/B2C segments. Jayasuriya will also be in charge of building brand awareness amongst the agency community, the corporate sector, and the general public.

Speaking on the association, Lufthansa Group Airlines Senior Director – Sales South Asia George Ettiyil said: "The demand for international corporate and leisure travel in Sri Lanka has increased over the past years. In order to cater to this growing passenger demand, itwas imperative to bring in a professional partner with a deep sales and marketing expertise. We are confident that our association with United Ventures will help us ensure that travelers across the country will get better access to our three Airlines with the superlative level of service and support that the Lufthansa Group is renowned for."

Dassenaike added: "This opportunity to represent such a prestigious group of airlines is very exciting and supports our vision of expanding our portfolio of airline representations. The Lufthansa Groupbeing Europe's largest Airline Group, our association is indicative of Sri Lanka'sincreasing global relevance."

This new partnership completes the Lufthansa Group Airline Portfolio in Sri Lanka with Baurs Airservices Ltd. representing Swiss International Airlines and Edelweiss as the Airline's GSA since 2003.

Having successfully introduced the seasonal Edelweiss flights in the Colombo-Zurich sector in November 2018, the Lufthansa Group continuously evaluates expanding the scope of its operations in Sri Lanka. The two strong partners Baurs Airservices and United Ventures will help the group tap into Sri Lanka's potential as an emergingtravel market in South Asia.