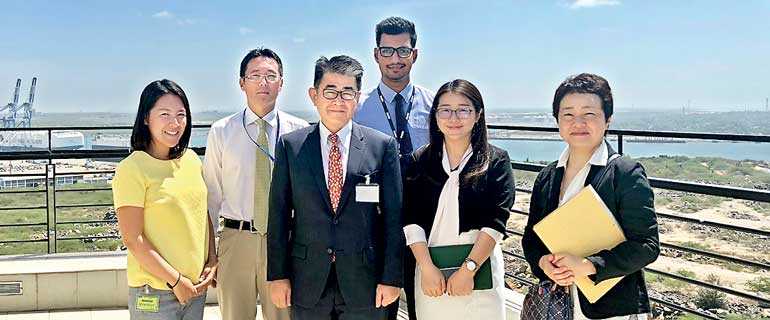 In the wake of a visit by a Japanese delegation to the Hambantota Port, the Japan International Cooperation Agency (JICA) has initiated talks with the Hambantota International Port Group (HIPG).

A delegation from JICA, an agency appointed by the Japanese Government to assist economic and social growth in developing countries and promote international cooperation, met with the HIPG team at the Port premises early this month for discussions investigating the possibility of future collaboration.

They were given an overview of CM Port investments in Sri Lanka in a detailed presentation outlining the global port operator's long standing relations with the Sri Lankan Government as well as the concession agreement entered into with SLPA. Other important matters in relation to port operations were also discussed.

Currently operating in 150 countries including Sri Lanka, JICA provided HIPG an introduction and background information of their organisation. The meeting was followed by a visit to the HIPG administrative offices' rooftop, which gave the group a vantage view of the picturesque Hambantota Port.