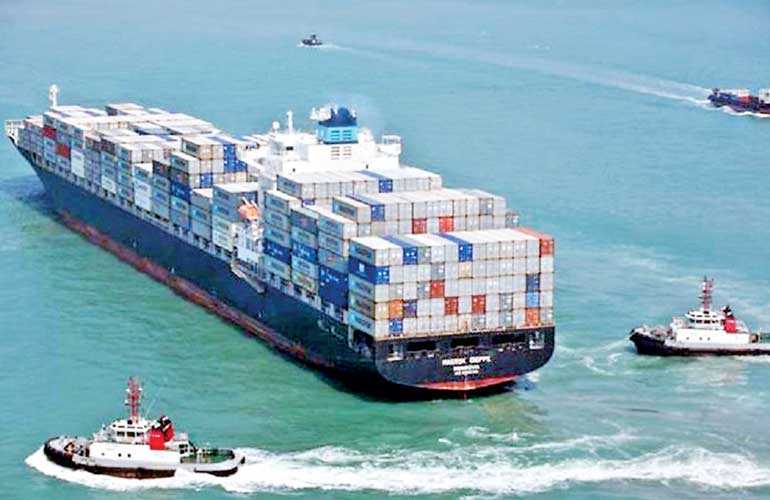 In the biggest policy reform yet in the shipping sector, the Centre has allowed foreign-flagged container ships to carry export-import laden containers for transhipment and empty containers for re-positioning on local routes without a licence or conditions.

A Shipping Ministry order, issued Last Monday, follows intense lobbying by global container lines to ease the cabotage rule and allow them to operate along the country's coast. This, according to the lines, was essential with India seeking to set up transhipment hubs to reduce dependence on neighbouring foreign hubs to send and receive containers.

The reliance on foreign transhipment hubs such as Colombo, Singapore, Port Klang and Jebel Ali entails extra time and costs for exporters and importers.

Some 33% of India's container cargo is transhipped through foreign hub ports, up from 26% in FY2008, hurting the competitiveness of Indian manufacturers in the global market, according to the Shipping Ministry.

The Indian Private Ports and Terminals Association (IPPTA), a private port lobby group, had backed global container carriers in seeking a relaxation in the cabotage rule to allow aggregation of containers and facilitate transhipment from Indian shores rather than through foreign hubs.

Global container lines such as Maersk Line, MSC and CMA-CGM will benefit from the decision. The container transhipment terminals run by DP World at Cochin Port Trust; Mundra Port run by Adani Ports and Special Economic Zone Ltd. (APSEZ); Krishnapatnam Port run by the CVR Group; and the container transhipment facility being built by APSEZ at Vizhinjam in Kerala, among others, will gain from the new policy.

It will also help reduce the cost of re-positioning of empty containers within India. Only Indian registered ships are allowed to ply on local routes to carry cargo, including containers, from one Indian port and discharge at another Indian port, according to India's cabotage law. The Ministry has also scrapped its earlier order of March 7, 2016 on easing cabotage by allowing foreign-flagged container ships to transport EXIM laden and empty containers along the coast to facilitate transhipment. That policy failed due to the "stringent and unrealistic conditions attached for availing cabotage relaxation", according to the IPPTA. The main opposition to the 2016 rule stemmed from a stipulation that once cabotage relaxation is granted to an existing container handling port, it should be able to tranship at least 50 per cent or more of the total containers handled during the first year while a new port will have to achieve this level in the second year after a gestation period of one year.

Otherwise, the relaxation granted would be revoked and the port/s will not be considered again for such relaxation for the next three years.

New or existing container ports handling transhipment traffic had to apply for a cabotage relaxation to the Directorate General of Shipping under the 2016 policy.

The new policy does not incorporate any such conditions either on time, validity or on the quantum of transhipment containers to be handled to avail the benefit of cabotage relaxation. Global container lines were swift in praising the new policy. "We have been breaking our heads on this for the last 20 years. It does two very good things. One, it will bring competition within the EXIM feedering trade around the Indian coast. Once competition comes, feedering rates will drop, translating into an advantage to exporters and importers. Secondly, this will encourage use of Indian ports and terminals for aggregation and transhipment," said Deepak Tewari, MD of MSC Agency India Ltd., which represents Mediterranean Shipping Co SA, the world's second-biggest container line, in India.

"Indian ports are actually losing revenue of some $2-3 million a year by disallowing foreign ships to ply on local routes," said Tewari, who is also the chairman of the Container Shipping Lines Association. (Source: The Hindu Business Line)
India's progressive move makes Sri Lanka a laggard
The local shipping industry sources told Daily FT that India has gone beyond 100% liberalisation of the shipping, logistics and ports sector by opening up coastal shipping to international ship operators and in the long to medium term this will have an impact on Colombo's transshipment business.

Sri Lanka remains the weakest liberal country in the region for shipping and logistics where, India, Pakistan have fully liberalised along with the two hubs of Singapore and Dubai. In fact Dubai has scrapped the sleeping partner law and is allowing 100% for sectors with a 10 year visa system whilst Abu Dhabi too is opening up for 100%, whilst Malaysia too has opened up to 67% of its coastal shipping industry according to news. Bangladesh is planning to fully open up the sectors as for the news released by the Bangladesh Investment Board.

The Daily FT learns that even though Sri Lanka proposed sector liberalisation in the 2018 budget, nothing has moved in the positive direction as per ship operators and the port operators.