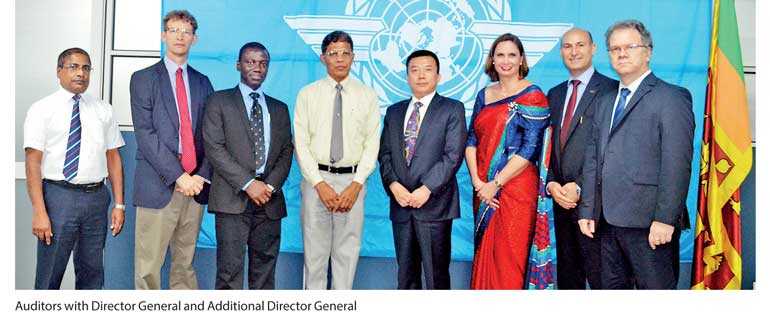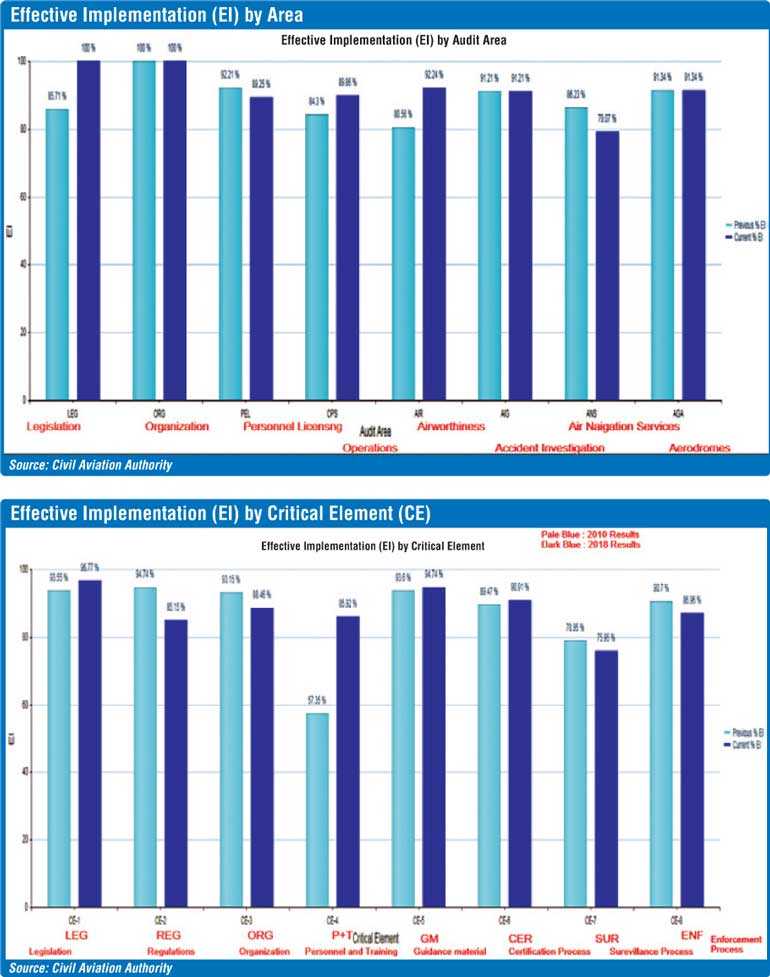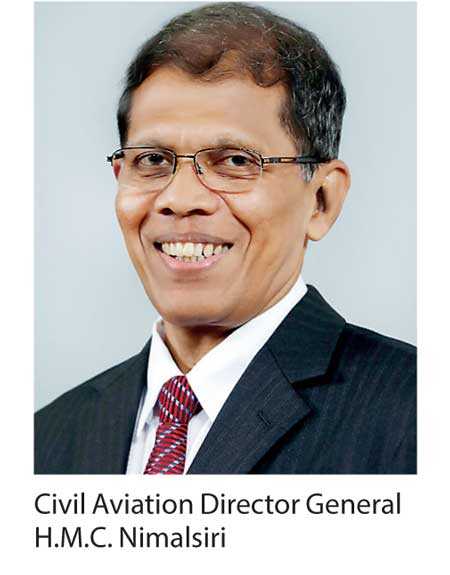 According to the preliminary results released by International Civil Aviation Organization (ICAO) on 15 June, Sri Lanka has shown 88.57% of overall Effective Implementation of International Standards and Recommended Practices (SARPs) in Sri Lanka. It is an increase of 1.21 % compared to the performance recorded at the previous audit conducted in 2010 (87.36%).

A team of six ICAO certified auditors visited Sri Lanka for the conduct of the audit from 4 -15 June under the Continuous Monitoring Assessment (CMA) which ICAO has launched under the Universal Safety Oversight Audit Programme (USOAP) commenced in 2005. The ICAO Auditors examined in detail, the official records maintained by the Civil Aviation Authority of Sri Lanka in relation to handling of six subject areas viz. Aviation Legislation (LEG), Organizational Arrangements (ORG), Personnel Licensing (PEL), Aircraft Operations (OPS), Airworthiness (AIR) and Air Navigation Services (ANS), which were subjected to audit.

The physical verification of official records of the Civil Aviation Authority of Sri Lanka (CAASL) which is responsible for the regulation of the local aviation industry was followed up by visits to the industry which were selected randomly. They included visits to SriLankan Airlines, Airport and Aviation Services Ltd. and Fly Southern flying school.

During the on-site audit, the auditors assessed the effective implementation of SARPs in the country using a series of Protocol Questions (PQ) (more than 900) which had been shared with the CAASL previously. The effective implementation of a SARP is determined to be satisfactory, if and only if the auditors are given convincing evidence for the presence of an effective system that addresses satisfactorily the Eight Critical Elements viz, Legislation (CE-1: LEG), Regulations (CE-2:REG), Organisation (CE-3:ORG), Personnel and Training (CE-4:P&T), Guidance Material (CE-5:GM), Certification Mechanism (CE-6:CER), Surveillance Mechanism (CE-7:SUR) and Enforcement Mechanism (CE-8:ENF), which ICAO has determined to be necessary.

There are more than 12,000 International Standards and Recommended Practices that ICAO has adopted with the general consensus of the Member State aiming at operation of safe, secured, efficient, regular, economical and environmentally friendly air transport services globally. In order to ensure that each Member State adhere to these standards and implement them effectively, ICAO conducts audits on all Member States periodically and results are published for the information of members of the public. (Please click here to view the comparative analysis given by ICAO in its website).

Sri Lanka has been subjected to ICAO Safety Oversight Assessment and Audits in 1997, 2000, 2004 and 2010 and 2018 is the latest. Click here to see all previous reports relating to such assessments/audits.

The following charts depict the performance of Sri Lanka in respect of Audit Areas and Critical Elements at the 2018 audit, respectively.