Official opening of the Express Centre by the Country Manager including the Senior Management team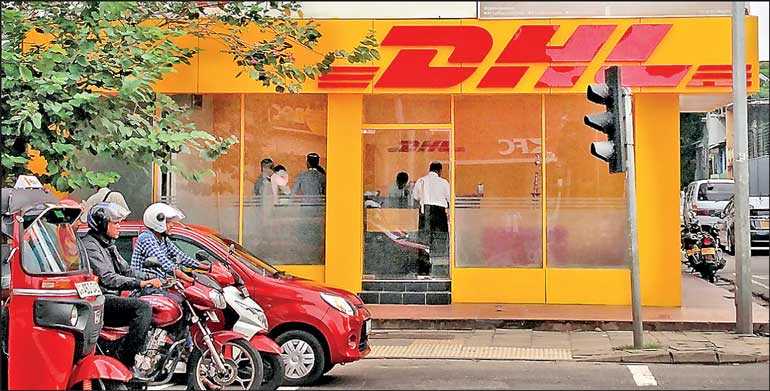 New Express Centre at Union Place
---
DHL Express, one of the world's leading international express services provider, has officially opened its newest Express Centre at Union Place, Colombo. The new Centre caters to the high demand expected from this locality, and customers can access DHL Express' range of products and services. This facility further enhances DHL Express' network infrastructure in Sri Lanka, including 20 Express Centres, reaffirming its commitment to the country and growing customer base.

"The opening of this Centre expands DHL Express's growing retail footprint in Sri Lanka, helping to boost accessibility, efficiency and convenience to our business partners and customers. When a customer ships with DHL Express – they are shipping with the specialists in international shipping and courier delivery using our wide range of express parcel and package services, along with shipping and tracking solutions to fit their needs. As the industry leader, we are committed to providing superior customer service leveraging our global network," said DHL Express Sri Lanka Country Manager Dimithri Perera.

DHL Express marks 39 years in Sri Lanka – it entered the market in 1980 as the pioneering logistics company in the country and has been operating under a joint venture with John Keells Holdings since 1992. Today, the company records a dominant market share, meeting the shipping and business needs of customers across an array of industries in Sri Lanka. DHL Express is also named Top 20 'Best Companies to Work For' in Sri Lanka by Great Place to Work Institute in 2018.

Continuously spearheading changes in the local logistics industry, DHL Express launched a state-of-the-art office complex facility in 2007 and in 2008, set up a gateway facility within the air cargo city at the country's international airport. DHL Express customers in Sri Lanka have access to the only dedicated bonded warehouse, an air-side facility with 24-hour customs clearance and a 24-hour customer service support which offers the possibility of next day delivery to key destinations and markets.

Looking back at the transformation of a company that evolved from humble beginnings, DHL Express Sri Lanka has continuously raised the bar through innovation, unparalleled customer service and superior logistics solutions.

The Express Centre at Union Place is open from Mondays to Fridays (9.00 a.m. to 6.00 p.m.) and on Saturdays (9.00 a.m. to 5.00 p.m.).