Trade Facilitation Agreement and its expectations
Trade is the engine of economic growth for any country. Therefore countries around the world strive to improve cross border efficiencies and enable international trade to happen immaculately.

The Government of Sri Lanka (GoSL) identified the need to reform its trade policies and practices to support a business-friendly environment, promote private sector growth and use the strategic position of Sri Lanka to benefit from Foreign Direct Investment (FDI), which will provide much needed support for better export performance. With this in mind the Sri Lankan government submitted its Category A notification to the World Trade Organization (WTO) indicating which provisions of the Trade Facilitation Agreement (TFA) it intends to implement upon entry into force of the agreement on 31 July 2014.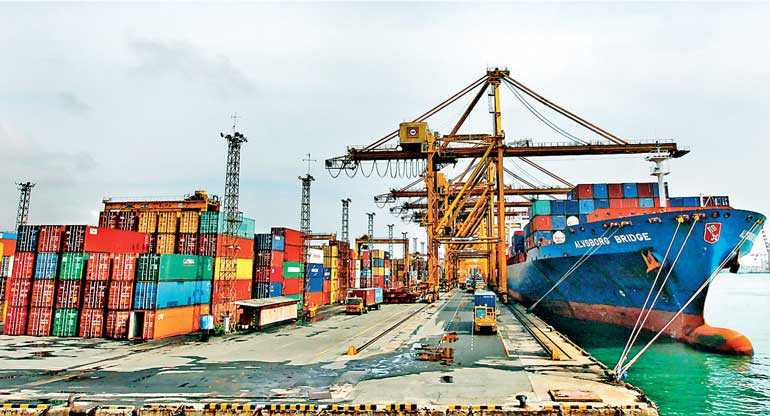 Colombo port
TFA is an initiative of the WTO and contains provisions for expediting the movement, release and clearance of goods, including goods in transit. It also sets out measures for effective cooperation between customs and other appropriate authorities on trade facilitation and customs compliance issues. WTO members concluded negotiations at the 2013 Bali Ministerial Conference on the landmark Trade Facilitation Agreement which entered into force on 22 February 2017 following its ratification by two-thirds of the WTO membership.

As a Member of the WTO, Sri Lanka is committed to the effective implementation of the TFA as it aligns with national development ambitions and supports trade as an engine of economic growth for the country. To meet the requirements of Article 23.2, the Government of Sri Lanka decided to establish a National Trade Facilitation Committee (NTFC) and it is co-chaired by Sri Lanka Customs and the Department of Commerce.

The Committee was initially formed in 2014 in order to conduct an assessment of Sri Lanka's compliance with the TFA, to identify technical assistance and capacity building needs and to facilitate its implementation. The Trade Information Portal and the National Single Window are initiatives of the Government supported by the Private Sector which has shown big progress over the last few years.

Trade Information Portal

A Trade Information Portal is a single source of information (web site) on all rules, regulations, procedures, and other information related to international trade transactions. When engaging in international trade, organisations have to liaise with multiple regulatory bodies and different processes and procedures. Lack of transparency and consistency of policies would create uncertainty among the Sri Lankan Trading community. Therefore documenting the processes and enabling traders to access all these details through a one stop shop would significantly improve cross border efficiency.

Speaking at an event recently the Department of Commerce Director General and National Trade Facilitation Committee (NTFC) Co-Chairperson Sonali Wijeratne stated that about 80% of the work related to Trade Information Portal (TIP) has been completed. She also raised concerns over certain delays in implementing commitments.

National Single Window

Although there have been initiatives in the recent past by individual organisations such as SL Customs and the terminals with regard to automation and systems modernisation, there are significant shortcomings affecting the effectiveness of border management including a lack of sufficient coordination between various government bodies. This can be seen when reviewing the Logistics Performance Index (LPI) ranking where Sri Lanka was ranked 81st in 2012 and fell to 89th position in 2014. In 2016 Sri Lanka was not even ranked on the LPI which shows the need for quick action.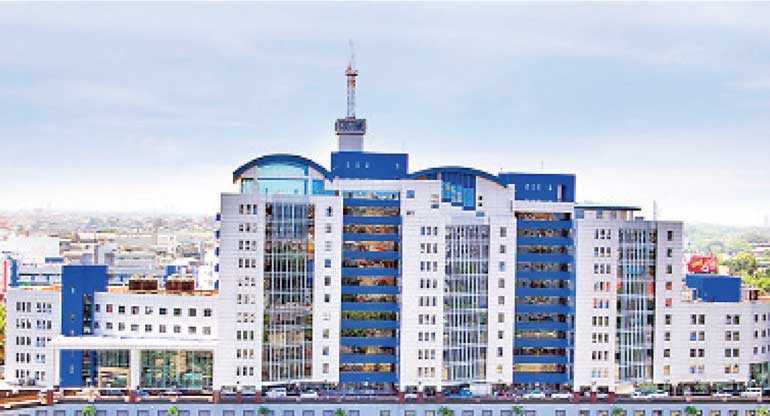 Sri Lanka Customs
A National Single Window (NSW) is a facility that allows all parties involved in trade and transport to lodge standardised information and documents with a single-entry point to fulfil all import, export and transit related regulatory requirements. The fruitful creation and implementation of the Trade Information Portal (TIP) is therefore a key attribute to the making and deployment of the NSW.

Providing the Facility to lodge online applications for permits and also to view the progress of their applications within the Agencies has been the purpose of setting up this system. It was mentioned in a recent Public-Private consultation on the Sri Lanka National Single Window (SLNSW) that as of mid-May 2018, approximately 80% of the total content had been uploaded to the Sri Lanka Trade Information Portal and is on track for a launch in the coming months.

With the objective of stimulating discussion and seeking recommendations from various stakeholders (government institutions, agencies and private sector, etc.) on the implementation modalities of the SLNSW, several public-private consultations were held in the month of April and May. These have been organised by the ITC (International Trade Center) in close cooperation with the NTFC. The ITC and PM Group has been mandated to develop the SLNSW blueprint that would formulate recommendations for the consideration of the Government as the country proceeds towards implementation.

How can we benefit?

A single window offers the economy a plethora of benefits, and countries have been quick to identify the importance of it to the country's ease of doing business as well as to improving its trading activities.

Singapore in particular has been a pioneer in implementing a robust trading system which was implemented in 1989. The implementation of the trading system was prompted by a review of Singapore's economy after having experienced a recession in the 1980's. Having implemented the single window, Singapore witnessed marked efficiencies in the time taken for document processing, which reduced to 15 minutes from 4 days which was a previous norm.

Thailand too has also taken steps, including procedural reforms and customs modernisation, towards implementing a single window. This has not only eliminated redundant processes but has also significantly reduced the number of days for exporting goods from 24-day in 2006 to 14 days in 2009.

In China, having implemented an automated information transaction system is estimated to have saved $ 167 million in efficiency improvements. In Korea, the total savings to the business community from the use of their single window is estimated to be between $1 billion and $ 818 million.

Involvement of CASA

CASA, the voice of the shipping industry had been supporting the initiatives to develop the Single Window Blueprint facilitated by the NTFC. As a stakeholder and an industry body representing shipping lines in Sri Lanka, CASA firmly believes that the National Single Window and the National Trade Information Portal will put us in the right direction to achieve the maritime hub aspirations of Sri Lanka. CASA is also in consultation with government authorities such as the Sri Lanka Ports Authority, Sri Lanka Customs, Department of Immigration and Emigration to streamline processes and to improve Ease of Doing Business which will eventually facilitate trade in Sri Lanka.

By simply honouring the commitments outlined by the TFA, authorities can dramatically improve the overall trade facilitation environment in Sri Lanka. The competitiveness of Sri Lankan firms depends on their ability to get products to foreign markets in a timely and cost effective way. Improving access to enabling infrastructure and cutting costly and burdensome trade related procedures with simplified and transparent processes are essential in this regard.