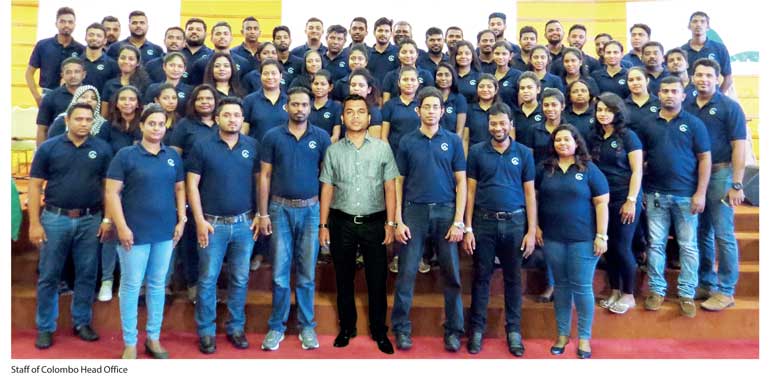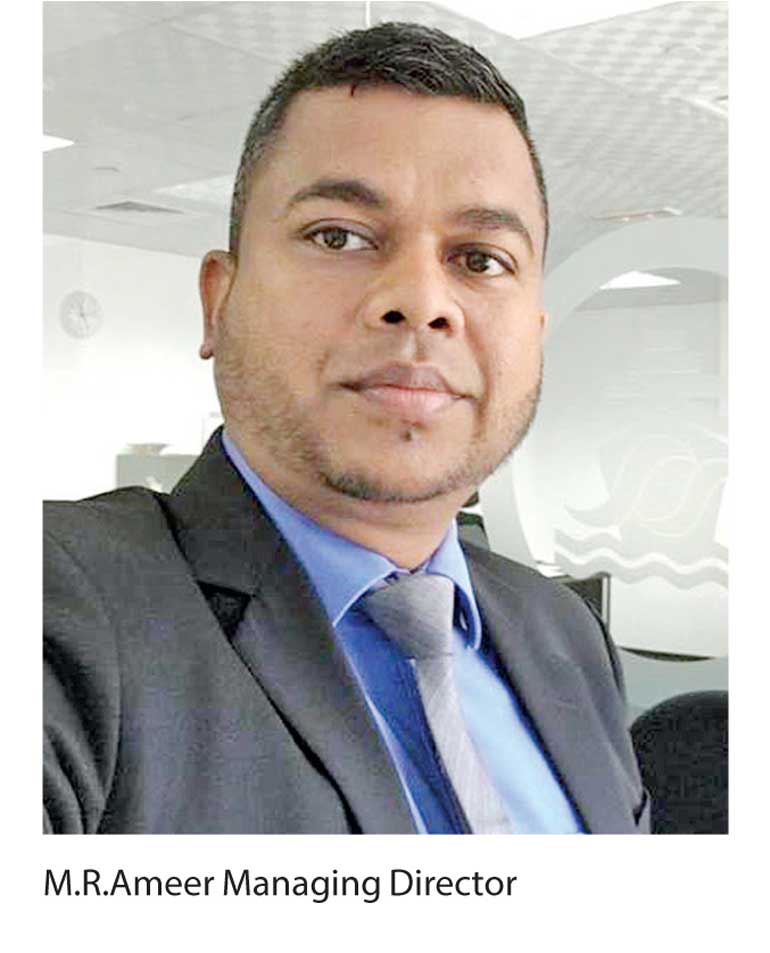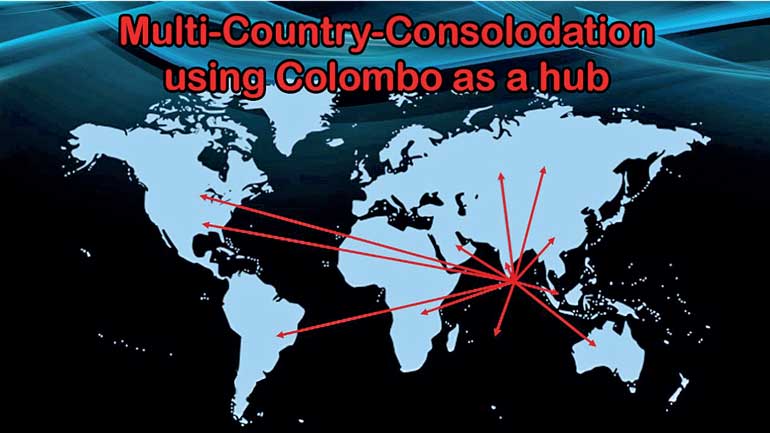 Seacare Forwarders Ltd. is a group of companies established in 2003 as a provider of total logistics support services from around the globe to the LCL (Less than Container Load) businesses, offering a direct consolidation into Colombo. 15 years as a totally integrated solutions provider for supply chains, Seacare Forwarders will be celebrating their 15th anniversary this year. In order to commemorate the auspicious day which falls on 4 April, Seacare Forwarders will host a celebration for its employees as well as drive a blood donation event and donate necessary equipment to several entities in need.

A 100% dedicated solutions provider for LCL business communities, Seacare Forwarders was established by S.F.S. David in order to develop the establishment of Shipping & Cargo Services Ltd. founded by David in 1995.

While its main hub located in Colombo staffed by over 80 employees provides access to the Indian sub-continent, Seacare Forwarders has established offices in Cochin (Kerala), Tuticorin (Tamil Nadu) and Male (Maldives) as well as a second hub in Dubai providing greater access to the world.

The company offers sea freight and air freight solutions, logistics management services, supply chain management, and transport services to customers, and owns its own supply chain, clearing and CHA (Custom House Agent). "We want the customer to find everything under one roof," said Seacare Forwarders Ltd. Managing Director M.R. Ameer.

Sea Freight Solutions by Seacare Forwarders

Catering fully to the LCL sector, Seacare Forwarders offers ocean-related services such as ocean forwarding, NVOCC/ buyer's consolidation and multi-country consolidation.

Air Freight Solutions

Offering both import and export solutions via air freight, Seacare Forwarders takes care to provide clearance and transportation to their customers.

Logistics Management

Seacare Forwarders offer tailor-made solutions for the customer's logistics management needs. The company provides full integration to every component of the supply chain of the customer.

The company allows their customers to import their LCL cargo from various ports in Europe, the Far East, Middle East, Scandinavia, the USA, Canada and export the re-worked cargo to Bangladesh, Chennai, Cochin, Kolkata, Male, NhavaSheva, Pakistan, and Tuticorin or vice versa.

Seacare Forwarders offers custom tailor-made solutions to cater to each customer's individual needs and specific requirements. Should the customer encounter any issues, the company is also fully committed to resolving the issue expeditiously.

Concentrating fully upon the LCL sector, Seacare Forwarders has navigated through various turbulent waters. The THC (Terminal Handling Charges) withdrawal in the past imposed by the Government, for instance, Ameer stated, affected the entire industry, and he mentioned that a standard charge would be an ideal solution to counter the issues that have arisen in its wake.

With a full staff strength of 120 Seacare Forwarders guarantees efficient and accurate services to all its customers so that multi-country consolidation can be achieved by each customer as conveniently as possible. Of its total number of employees, over 80 serve in the hub located in Colombo.

The company provides annual courses and three-month programs to its employees so that their skills can be better honed and up-to-date. Promotions are possible within the company, giving an edge to ambitious employees who are eager to develop their skills, experience and knowledge.

"Our company is a slowly growing company," said Ameer, "We are not looking at integrating people from outside the company first; we are training our employees from lower levels to rise up the rank."

Having diversified into the tourism industry with the opening of Seacare Travels Ltd. in 2017, the group of companies hopes to develop its newest subsidiary further in the coming years. In regards to its services rendered to the customer, Ameer mentioned that Seacare Forwarders plans to further develop its services by offering services at a personal level to its valued customers. The company also has plans in place to diversify further in the future.

"We have already started offices, our Dubai office was only opened two years ago and we are looking to develop it," mentioned Ameer. "We are planning to give a good rate, good and faster service."

"We have to thank our customers and agents, whose support has been essential for our success and we ask for their continued support in the future," said Ameer in speaking of Seacare Forwarders' secret behind its success.