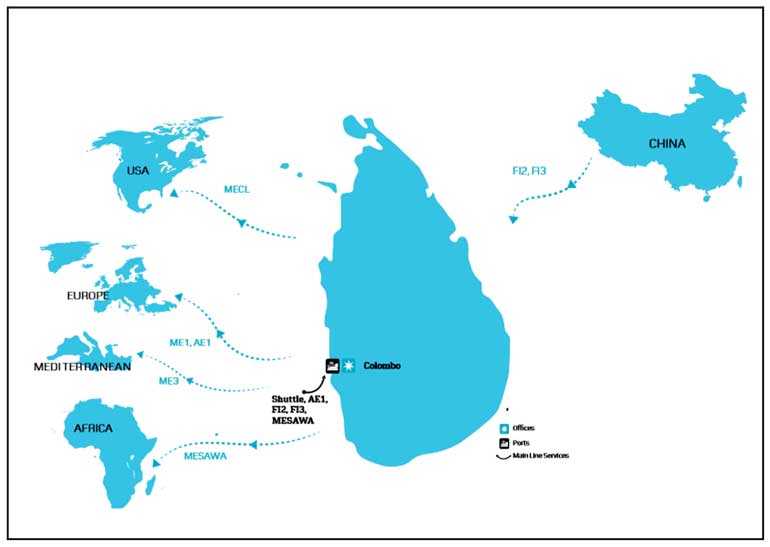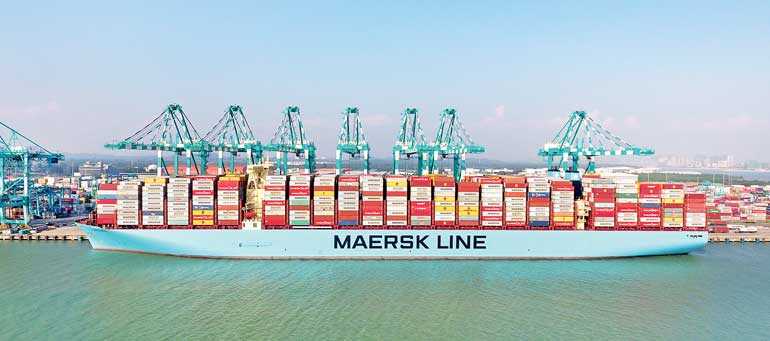 Ports and shipping lines share a very symbiotic relationship. It forms the bedrock of EXIM trade of any nation, thus enabling the global trade growth. For Maersk – A.P. Moeller, Sri Lanka has been a trading partner for over 25 years, working closely with the government and port authorities enabling seamless trade in the island nation and contributing to the economy in a major way.

A.P. Moeller Maersk, the world's largest container shipping company, has been a strong patron of the Colombo Port, which was ranked as the fastest growing container port in the world in the first half of this year as per an Alphaliner Report, 2018.

Maersk Line continues to invest in Sri Lanka and to contribute to its economy by bringing some of the latest and largest vessels called Triple-E to the Port of Colombo every week. These environmentally-improved megaships provide efficiencies and economies of scale to exporters and importers, thereby driving efficiencies in customers' supply chains.

At present, Maersk is the leading container shipping line in the country, with 10 weekly services, to all the key global ports with competitive transit times and superior schedule reliability. It has a recently introduced fixed weekly feeder services to Male, Maldives from August this year.

Maersk has been on a journey to become a global integrator of container transport and logistics by harnessing its global network and providing localised supply chain solutions led by technology and digitisation. It is committed to delivering a simplified and hassle-free customer experience tailor made to suit individual customer needs in every geography.

With the recently introduced Store Door service in Sri Lanka, it allows for end-to-end connectivity to meet customer needs, thus bringing in cost efficiencies, improved turnaround time and an overall boost to productivity. These first and/or last mile solutions have also been successful in eliminating multiple handling and bottlenecks thus streamlining the cargo journey.

In 2016, Maersk launched a mobile application that allows customers to track and manage their cargo on the move. Maersk's Smartpay is yet another step in this direction. It offers an easy and convenient online payment method to customers which enables them to release their cargo instantly without any cheques or wire fees. Maersk is also fully equipped with the knowledge, equipment pool and expertise to streamline logistics and supply chain with optimal refrigerated transport solutions. Its more than 270,000 reefer containers feature Remote Container Management (RCM), allows customers unprecedented visibility into their supply chains, offering real time data about the state of their cargo.

These superior supply chain solutions further underline the company's commitment to constantly innovate and provide robust logistical solutions in the market place. This enables customers to further strengthen their businesses and create a dynamic business platform to expand globally in a faster and convenient way.

Maersk will continue to partner with the Lankan Government to support all economic development by enabling trade in the region and continue to be a strategic growth partner for the next 25 years and more. The company is in it for the long haul to facilitate and enable the Sri Lankan growth story.