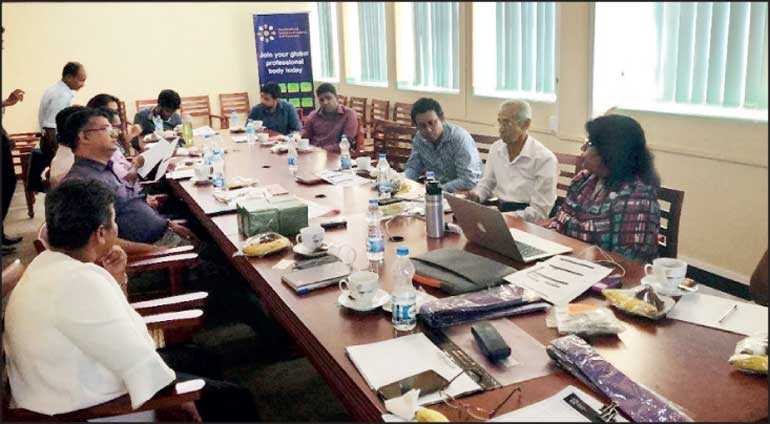 The Chartered Institute of Logistics and Transport Sri Lanka (CILT SL) which is a leading global professional body associated with the logistics, transport and supply chain industry in the country partnered with the department of manufacturing and industrial engineering of University of Peradeniya to form the Central Chapter in the province.

This is the first chapter that CILTSL intends to form in partnership with the departments of the management and engineering faculties of the university. Initial kick off meeting and discussions were held with the team on 15 March to setup the chapter at the engineering faculty auditorium. CILT Chairperson Gayani de Alwis, CMILT, Council Members, HA Premarate, FCILT, Dr. Priyangani Jayasundera, CMILT and CILT Secretary General Vasantha Dias represented CILT.

The Chairperson CILT during her address stressed that CILT's intention is to spread its wings within the country to promote competent professionals in all modes of transport such as land transport, maritime, aviation and supply chain. She further emphasised that establishing branches island wide would pave the way for increasing its membership and also to promote continuing professional education in the sector to uplift the skills and competencies of professionals with diverse backgrounds and create value to the economy.

Head of the Department Manufacturing and Industrial Engineering Dr. Chanaka Senanayake, Senior Lecturer Dr. Asela Kulatunga and Head of the Department Civil Engineering Dr. A.G.H. Edirisinghe and representatives from management faculty attended the kick off meeting. Formal launch of the Central Chapter is scheduled for May 2019.

CILT is celebrating 'Centennial' this year with a global membership of over 35,000 in 35 countries across the globe, CILT provides a professional identity to those in the ever expanding logistics and transport sector. It is a strong, active and a unified professional association that is able to speak with authority on strategic issues affecting businesses and people in the industry and support their careers. The Institute holds unparalleled international recognition and works towards achieving its objectives of promoting and encouraging the art and science of logistics and transport through its membership and its educational qualifications.