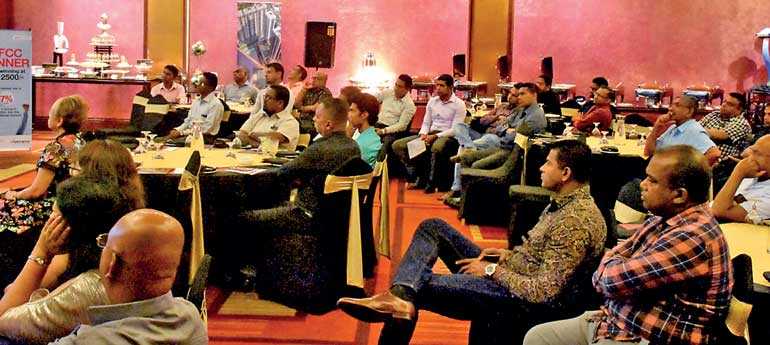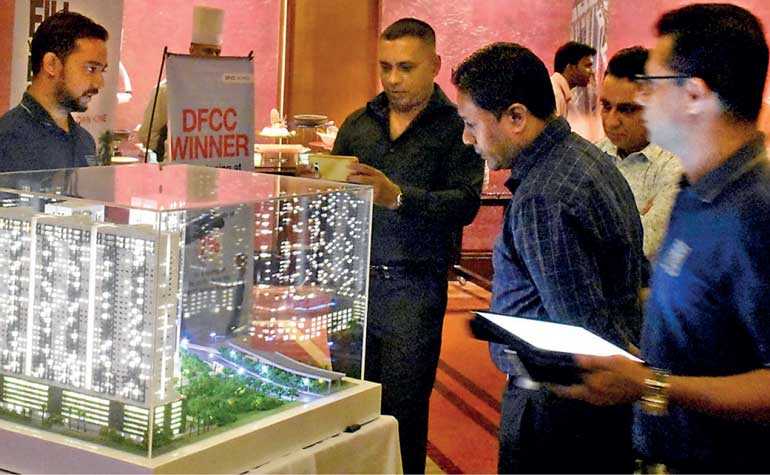 Marina Square, Uptown Colombo held an event to promote their latest tax-free real estate investment campaign at the Earl's Regency Hotel in Kandy. This event was held in partnership with DFCC Bank with the participation of the DFCC priority clients, including some of the leading businessmen and professionals of the Hill Capital.
The tax-free campaign is a fabulous opportunity for investors, as well as for those who seek the convenience of urban luxury living in the heart of tomorrow's Colombo. They now have the amazing opportunity of purchasing condos at Marina Square on a tax-free basis at the current prices.

Marina Square is a gilded investment opportunity brought together by three industry giants; Access Engineering, the China Harbour Engineering Company and Mustafa Singapore who are regional giants in the industries of construction, infrastructure development and retail. The development embraces and amplifies the concept of urban luxury throughout the residential units and the common facilities made available to homeowners. Over two acres of landscaped walking/jogging tracks, garden spaces, nooks and corners to hang out with friends and family, add to the experience of urban luxury. The infinity pool, the club house, game room, kids play area and the fully equipped gymnasium are all designed with discerning city dwellers in mind.

DFCC Bank has joined hands with Marina Square to provide their customers a Housing Loan like none other. The package includes a grace period during construction, early settlement fee waivers, loan values up to 75% of the purchase consideration and much more.

DFCC Bank is a fully-fledged commercial bank that offers an array of seamless banking solutions. This includes both development and retail banking services, and the bank is fully geared to provide an end to end solution to the consumer with unmatched benefits and services. The venture with Marina Square is one such initiative. The Bank has been rapidly growing its footprint across the country with a network of 138 branches and service points, and remains committed to the advancing financial inclusion in the country. In fact it was recognised as one of the top ten most admired companies in Sri Lanka in 2018. The Bank currently offers the most attractive interest rates and benefits in the market, and all facilities can be obtained from any branch island-wide.