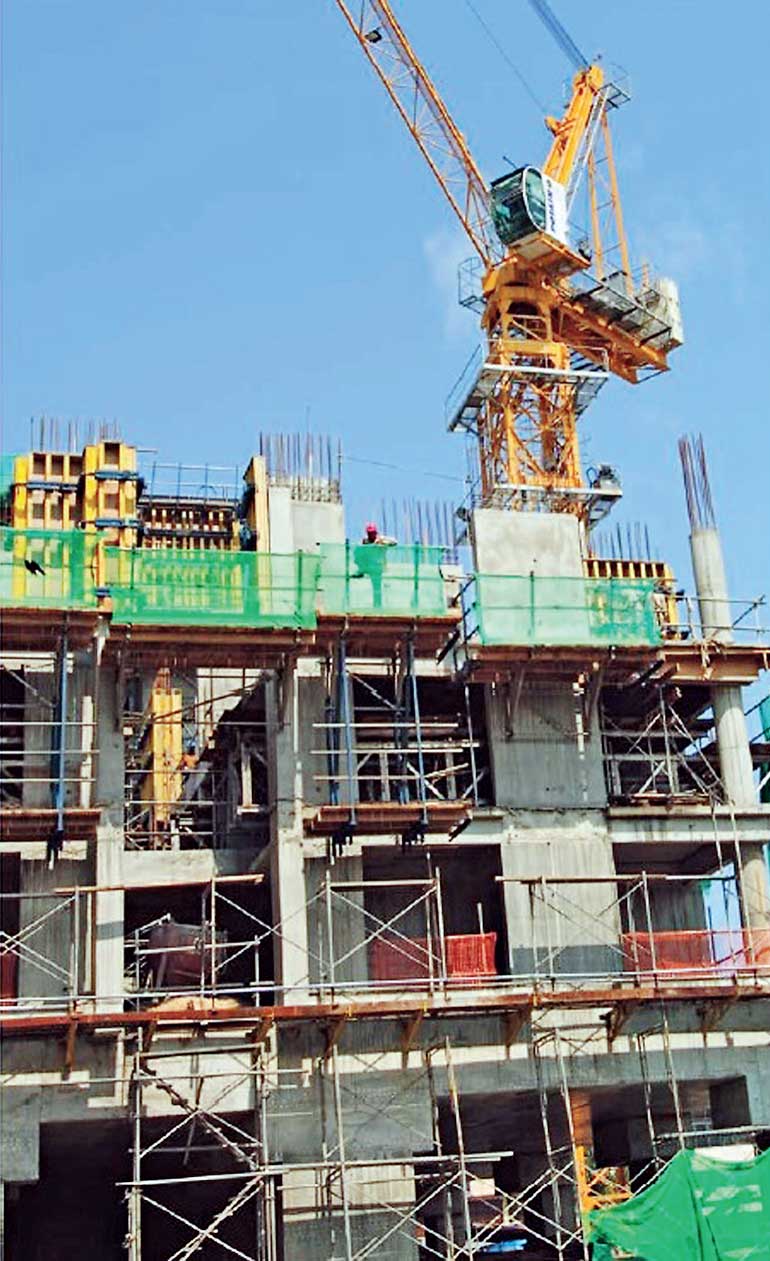 By Steven Mayes

Predicting the future is a pretty thankless task, at the best of times, and it is a brave person who is prepared to forecast without caveating their predictions extensively. Outlining potential trends, over the coming year, in real estate asset classes and sub-markets, has become something of a tradition in professional real estate advisory, and, here, JLL Sri Lanka sets out its vision for the coming year, identifying some the challenges and opportunities that might lie ahead in the residential sector. Since the cessation of hostilities in 2009, Sri Lanka's emerging real estate market has benefited from positive sentiment driven by the 'peace dividend' and, more latterly, a period of consolidation, as the market settles into a more established pattern, governed by quantifiable drivers, such as supply and demand dynamics, economic indicators and government policies. However, Sri Lanka's fledgling real estate market remains susceptible to external influences, largely due to geo-political sensitivities associated with the island's strategic location along the maritime component of China's One Belt, One Road initiative, and vulnerable to a lack of direction and leadership at ministerial level, due to issues including a lack of transparency and an inconsistent policy framework. 2018 looks set to be as patchy as 2017 proved to be, with certain sectors 'out of sync', being at different stages of their respective cycles and others enjoying more capacity to respond to changing circumstances; but with game changers such as Port City looming on the near horizon, and long-awaited infrastructure finally being delivered, successful real estate outcomes will be dependent upon sound strategy.

Residential

The residential sector is the most visible of real estate asset classes, certainly in Colombo, and closest to most people's personal aspirations, so is a de facto benchmark for Sri Lankan real estate. 2017 was characterized by Central Bank concerns over a potential bubble being inflated and bank lending exposure to the real estate sector, feeding through to market sentiment and a muted performance overall. With significant unsold inventory remaining at many high profile Colombo projects, new supply entering the market with ITC, The One (Krissh) and One Colombo (Tata), the luxury residential sector already looked set for another challenging year, but suffered another body blow in the 2018 budget, with the reintroduction of 15% VAT on new condominium sales. January has seen brisk sales for some projects and disappointment for others, so the picture remains unclear, but with over-supply concerns and increased buyer costs to contend with, developers will have to discount/incentivize and up their marketing game, if sales volumes are to be maintained.

Port City

Port City will become a reality during 2018 with the launch of serviced development plot sales to second-tier investors/developers and the commencement of a mixed use pilot project to showcase the master planned mega project to a global audience. Quite apart from its sheer size, delivering 180 hectares of development land, much of it sea front, and 50 hectares of public open spaces, Port City will become a real estate disruptor, moving away from the traditional 'perch' land sale measurement to an internationally more prevalent square metre model, and driving infrastructure connectivity with new road and light rail provision. With virtual 'freezone status' legislation being drafted to support the International Financial City model, international, regional and Sri Lankan developers are actively exploring land acquisition proposals at Port City and it remains to be seen how this activity will impact on brownfield/greenfield land site prices in the existing city. Investors sitting on land banked plots which have traditionally commanded premium prices, by virtue of sea view and CBD location, might discover weakened buyer sentiment in the face of competition from clean title, serviced development plots with sea front location, being released into the market by Port City during 2018.

Infrastructure development

New infrastructure is becoming a differentiator and the opening of the Rajagiriya flyover bodes well for the residential sector in those suburbs that see improved traffic flows, with the opening of this important new road. Speculators and developers will be watching closely and trying to predict which areas are next in line to benefit from infrastructure improvements.

Infrastructure will also support low-cost and affordable housing provision in outlying suburbs, where land prices are still at a level that allows commercial development to take place in these sectors, but have, until recently, not been viable locations for the city commuter. This sector is further enhanced by accumulated demand over a considerable period and an acute under-supply of properly affordable/low income housing supported by incentivized payment schemes and regulated financing, so we see tremendous opportunity in this sector, either as public/private partnerships or private development enterprises.

Apartment market

One final note regarding the residential sector, with reference to apartment rentals: despite a slowdown in construction as a response to lacklustre sales, increased supply, especially in the luxury sector, at projects such as Astoria and Shangri La will feed into the market during 2018, as buy-to-let investors receive their apartments. While there is still sufficient demand in the market to absorb the majority of this new inventory, older apartment blocks which might be displaying signs of age or lacking in amenities, will come under increased pressure to secure tenants unless asking rents reflect the disparity in appeal.
The writer is the Managing Director - Sri Lanka Operations, JLL Sri Lanka.