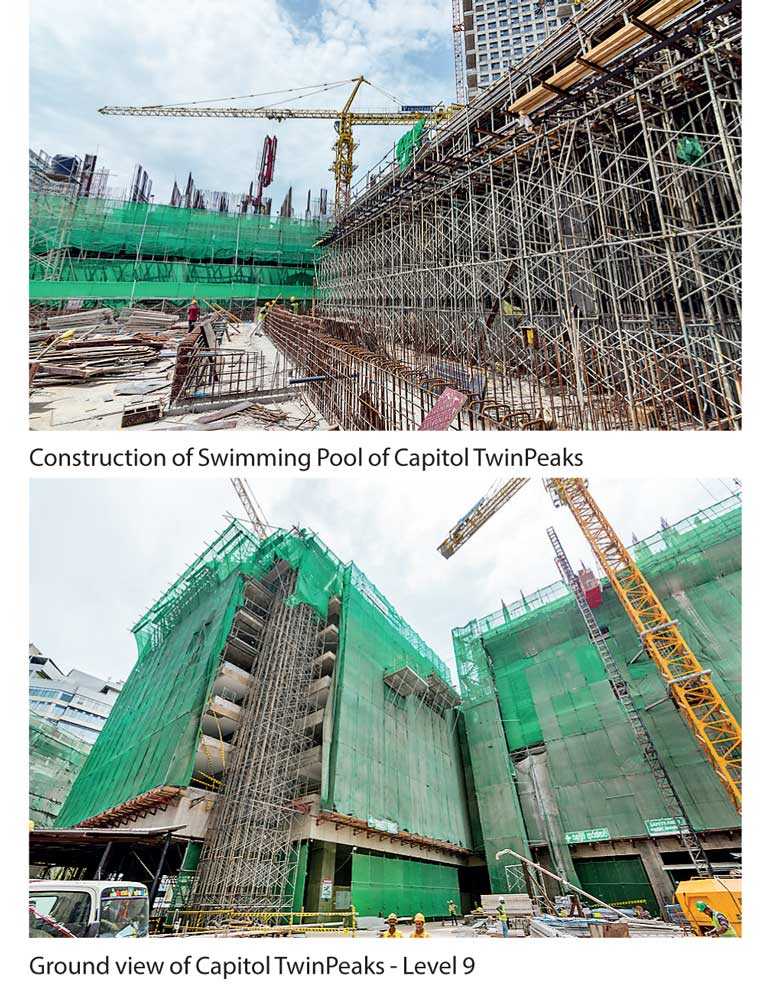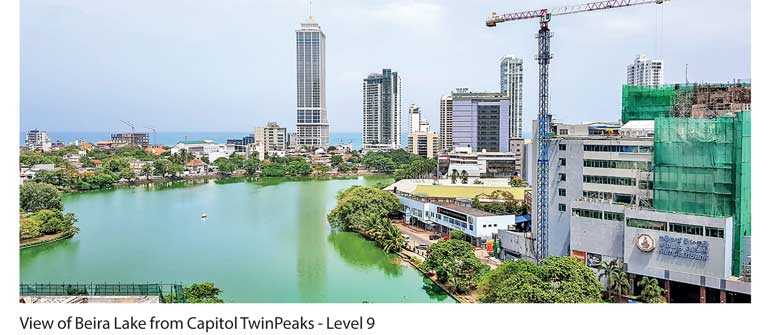 Targets completing remaining 42 levels at the rate of one level per week
Sanken Construction is well ahead of schedule in its construction of the iconic Capitol TwinPeaks as it announces the successful completion of the podium on the eighth level of the structure and has moved on to the ninth level.

The podium level will play host to the designer infinity pool, state-of-the-art gym with steam and sauna facilities, a business centre, kids playrooms, BBQ areas, Sundown Bar, Alfresco dining and a myriad other pockets of functional spaces for its residents.

Having achieved the podium level ahead of schedule, the company has declared that from here on, one level will be completed every week, thereby predicting that 42 levels will be completed over the next 42 weeks. Timely construction is one of the hallmarks of all projects delivered by Sanken Construction.

Scheduled to be ready for occupation by end-2020, Capitol TwinPeaks is one of the most coveted luxury project in the city's upcoming high-end business hub of the Beira Lakefront, at 24 Staple Street, Colombo 2.

This rapidly transforming locale will boast new shopping malls, cinemas, international dining and other exclusive lifestyle luxuries, all neighbouring Capitol TwinPeaks. Spectacular views from the Towers will include the Indian Ocean, Beira Lake, Lotus Tower, Port City, Harbour and the vibrant Colombo City.

Notably, the national historic site of Visumpaya is directly adjacent to CTP on one side where tranquil views of this four-acre green grounds can be enjoyed. This colonial style bungalow had its gardens curated by the team behind the scenic Peradeniya Botanical Gardens. This implies that residents at Capitol TwinPeaks will enjoy unobstructed views of its environs into the future despite being in the heart of Colombo.

This ambitious project is being developed by Capitol Developers Ltd, a member of the reputed Sanken Group. In fact, all properties developed by Capitol Developers have been contracted to Sanken Construction Ltd., the most trusted name in the construction industry. The Sanken Group, with its presence in 12 countries, is in a position to provide end-to-end engineering and construction solutions of an international standard due to the in-house expertise and resources it holds.

Sanken has its roots in the Fortune 500 Japanese Mitsui Construction Company, which is reflected in its work ethic and corporate culture. Backed by engineering excellence and superior quality systems, the company has become synonymous with progressive construction standards; and as a result has spearheaded the most prominent landmark structures in Sri Lanka.

Taking into account the location, developer/contractor union and the estimated rise of land prices around the Beira Lake, Capitol TwinPeaks is sure to be an investment with high returns in 2020 when it is ready for occupation.