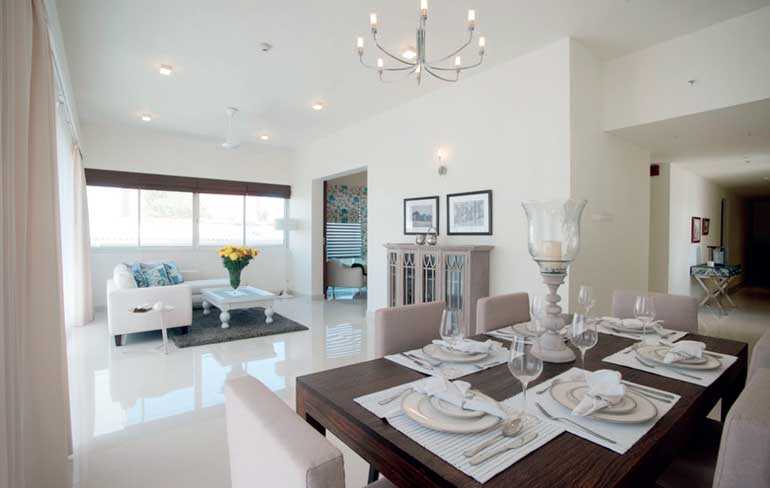 Capital Trust Residencies – Apartment Living and Dining Areas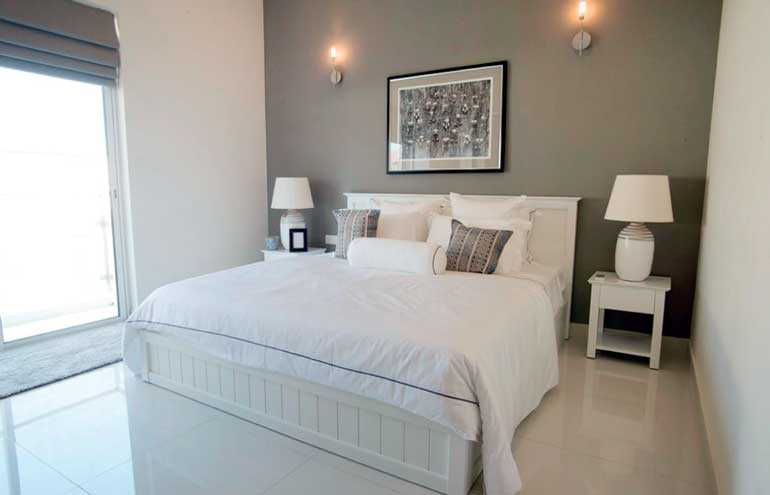 Capital Trust Residencies – Apartment Bedroom
Capital Trust Residencies has successfully completed construction of three high-end luxury apartment complexes in Vajira Road, Colombo 4, Thimbirigasyaya Road, Colombo 5 and Fortress – Kotte Road, Ethul Kotte.

Bringing a world-class mid-end condo living experience to Colombo, Capital Trust is currently one of the few developers to have completed construction of all its apartment projects.

Capital Trust Residencies Ltd. clinched the prestigious award for Best Boutique Developer 2018 at the Asia Property Awards.

Capital Trust Residencies – Thimbirigasyaya Road, Colombo 5 won the Best Mid End Condo Development (Colombo) Award 2018 and the Highly Commended Award for the Best Interior Design 2018. This elegantly designed apartment complex is located where Thimbirigasyaya Road meets Elvitigala Mawatha and consists of 32 units, offering extravagant two, three and four-bedroomed apartments on eight storeys, all of which offer a spectacular view of the city.

Additionally, Capital Trust Residencies Fortress, Kotte Road, Ethul Kotte claimed the award for the Best Affordable Condo Development (Colombo) 2018. Fortress is a luxury apartment complex which offers panoramic views of the Diyawanna Lake and the historic and picturesque city of Kotte. This apartment complex consists of 29 apartments, comprising two, three and four bedroomed units spread across 10 floors.

Furthermore, Capital Trust Residencies – Vajira Road, Colombo 4 luxury apartment complex was completed in 2017 and deeds issued. This apartment complex won the award for 'Best Condo Development 2017' at the Asia Property Summit in Singapore.

"To commence development is easy, to win awards is not that difficult but completing three apartment complexes and handing them over to buyers during difficult times has been a challenge. Thanks to the team work and dedication of all our construction partners we are proud and delighted to see these three projects being handed over to their buyers," stated Capital Trust Holdings Ltd. Chairman Tushan Wickramasinghe.

Meanwhile, Capital Trust Residencies Managing Director Minoli Wickramasinghe said, "Winning six Asia Property Summit awards places our properties at an international level and is a validation of the company's appeal to different market segments whether they are at the boutique or affordable end of the scale."

All Capital Trust apartment complexes contain every modern amenity. The bathrooms are equipped with modern, international sanitary ware from BRAVAT with an uninterrupted supply of hot water. The kitchen is a modern homemaker's dream with contemporary designs that are sleek, neat and minimal while optimising space. Each kitchen is fitted with a high-quality double drain stainless steel sink, high end durable cupboards, hood, hob, and LP gas inlet fitted with Quartz top and under counter lighting.

Other features designed to pamper residents at Capital Trust Residencies include a rooftop swimming pool with an infinity edge and a large landscaped rooftop garden which is ideal for socialising and entertaining guests. The ultra-modern gym fitted with state-of-the-art equipment will be a great place for fitness conscious residents to maintain their work-life balance at their own convenience.

The buildings are protected by advanced fire and gas detection as well as protection systems and a lightning arrester system to provide maximum protection from fire and lightning hazards. All facilities are certified by the Colombo Fire Department.

Sri Lanka's foremost architect of luxury high-rise living, Milroy Perera Associates, is the design firm with other reputed consultants and contractors.