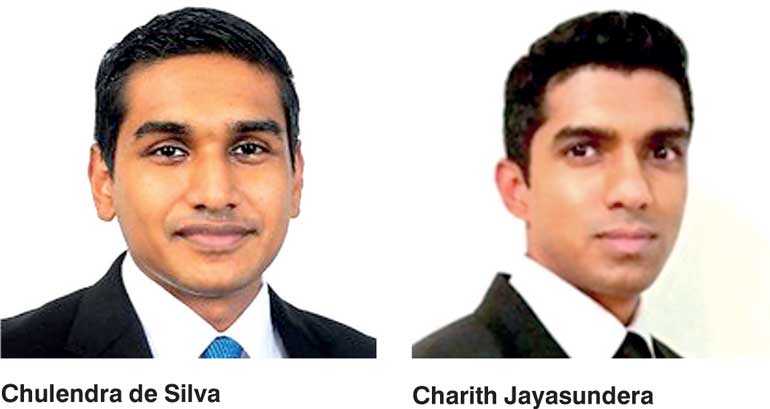 "Sustainability an investment that is imperative to survive"
Chulendra de Silva and Charith Jayasundera will be the speakers at the Members Meet which is scheduled to be held on 3 July at the Galadari Hotel. They will be speaking on an uncommon topic yet has a direct impact on the longevity of an organisation while allowing you to be prepared and respond to future challenges both internally and externally.

Chulendra has over 15 years of multi-sectoral experience in carrying out Sustainability Integration, Enterprise Risk Management, Business Process Optimisations, Financial Analysis and due diligence, financial and operational feasibility studies and organisational sourcing.
Chartered Financial Analysts (CFA) Charter holder (USA)
MBA from the University of Southern Queensland, Australia
First class (Hons) degree in Physical Science from the University of Colombo
Certified Sustainability Practitioner (CSR-P), Certified Sustainability Assurance Practitioner (CSAP) and an ISO14001 Lead Auditor
Charith has over 13 years of experience in Sustainability, Risk Management, Corporate Planning, Policy development, Strategy and Process improvement across diverse industries in Sri Lanka and Australia. He also has been instrumental in setting up the Sustainability function at a few organisations.
Executive Education on Sustainability Leadership from Harvard University.
Member of the Institute of Certified Management Accountants, Australia
BSc.(Hons) Business from the Manchester Metropolitan University, UK
GRI certified Sustainability reporting professional
Certified in ISO 31000 (Risk Management), ISO14000 (Environment Management) and OHSAS18000 (Occ. Health and Safety)
They will define the benefits of adopting Sustainability as a strategy, and how it could
Improve Financial Performances
Improve Stakeholder Relationships-
Improve Risk Management-
Identification of New Markets and/or Business Opportunities and innovation
Alignment to International Standards and compliance
Brand Enhancement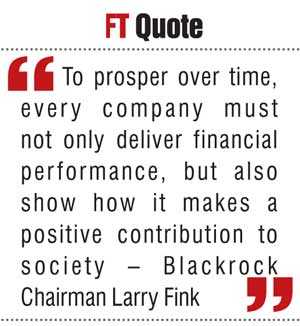 Members and public, kindly diarise 3 July, 6 to 7:30 p.m. at Galadari Hotel.

Confirm your participation early to the TMC Secretariat Office (Pradeep/Joseph) on 0115860000 or by email tmc.srilanka@gmail.com.

Early confirmation is advised due to the limited seating of 40 for this event. This is a ticketed event at Rs. 1,200 per head to defray the cost of refreshments to be served at 5:45 p.m.