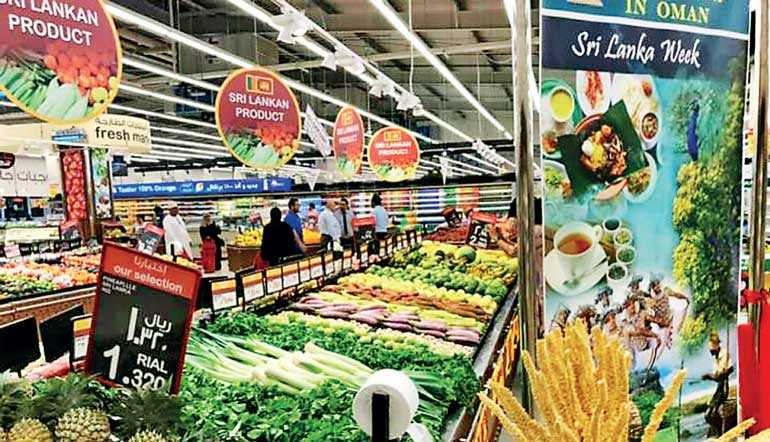 'Sri Lanka Week at Carrefour Oman', an in-store Sri Lankan food promotion organised by the Sri Lanka Embassy in Oman, in collaboration with Sri Lanka Export Development Board, was ceremonially opened at Carrefour Hypermarket in Muscat City Centre on 2 October.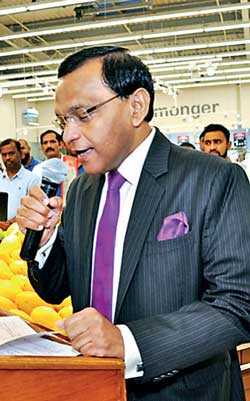 Sri Lanka's Ambassador to the Sultanate of Oman Omar Lebbe Ameer Ajwad together with the Guest of Honour Ali bin Hamdan al Ajmi, member of Board of Directors of the Oman Chamber of Commerce and Industry (OCCI), and Carrefour Country Manager Najib Haddad opened the event by cutting the ribbon. Many prominent Sri Lankan expatriate community members in Oman participated in the opening ceremony.

Eleven Sri Lankan companies representing the consumer foods sector, including rice, spices, fruits, vegetables, processed foods, tea, coconut kernel products, poultry and other varieties of consumer food participated during the four-day promotional event at two popular Carrefour hypermarket outlets in Oman in order to display their products.

Addressing the gathering, Ambassador Ameer Ajwad said that it was the first event of its kind ever held in Oman with the participation of many Sri Lankan food sector companies visiting the Sultanate to display their own products in a hypermarket. While thanking the Carrefour management for their kind support in providing their valuable space at two of the most popular Carrefour outlets in Oman, Ambassador Ameer Ajwad urged the visiting Sri Lankan companies to make use of the unique opportunity to introduce their products to the Omani markets.

'Sri Lanka Week at Carrefour Oman' is being held at Carrefour, Muscat City Centre from 2 – 3 October and at Carrefour, Qurum City Centre from 4 – 5 October in the Sultanate of Oman.