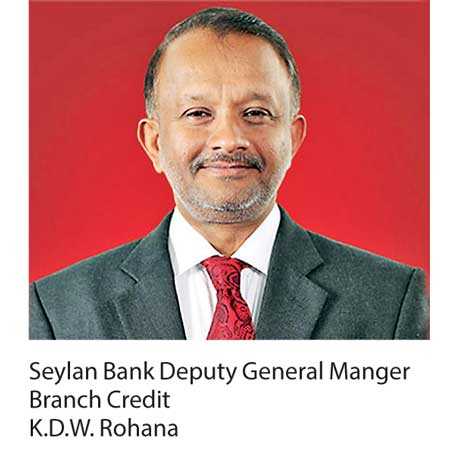 With increased awareness about global warming and reducing carbon footprint, the Government of Sri Lanka has implemented broad guidelines and directions for a sustainable industrial development and promotion of local industries.

Accepting the invitation of the Ministry of Industry and Commerce, Seylan Bank joined in as a financial facilitator to support this initiative by enabling SMEs to reach new heights in creating a sustainable environment.

The E Friends Loan Scheme is a revolving fund that will be issued to eligible industries as a loan scheme to find out solutions to the environment problems such as industrial pollutions caused by their manufacturing, waste minimization, resource recovery and savings, pollution control and abatement measures and associated design measures for environmental improvement initiatives.

Commenting on the partnership, Seylan Bank Deputy General Manger Branch Credit K.D.W. Rohana said: "We are proud to come on board as a financial facilitator for a project that is of national priority and heralds a new era for Small and Medium Enterprises. We at Seylan have always focused on empowering SME's with greener business initiatives and by partnering with the Ministry of Industry and commerce we are able to extend our support towards the empowerment of this sector in creating a greener economy."

The maximum loan amount released per application would be Rs. 30,000,000 with a repayment period of 120 months (10 years) including a grace period of 24 months (two years). The interest rate on the E Friends II Loan Scheme will be 6.5% p. a. with a 100% extent of refinance and a customer contribution of 25% of the total project cost.

Any manufacturing or industrial enterprise, whose investment in fixed assets excluding land and building (owned or leased) at original book value should not exceed Rs. 250 m on completion of the project.

Applications could be downloaded from the Ministry website www.industry.gov.lk, obtained from Seylan Bank's Branch Credit – Refinance division by calling 011 2 456 740 or from the Project Management Unit of the Ministry of Industry and Commerce at 73/1, Galle Road, Colombo 3.