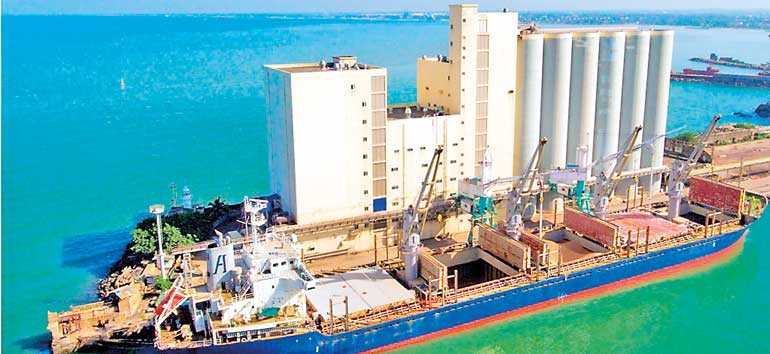 Serendib Flour Mills proudly upholds its mission to nourish the nation as the preferred supplier of nutritious and wholesome wheat products on the occasion of World Food Day which is celebrated on 16 October every year. Manufacturing the finest wheat flour products in the country for over a decade, Serendib Flour Mills is well aligned with the World Food Day theme of 'Sustainability and Healthy Diets' as its wheat flour range is packed with amazing health benefits! Its '7 Star' brand of healthy and nutritious wheat flour products caters to diverse dietary preferences and is packed with rich nutritional content and essential vitamins and minerals.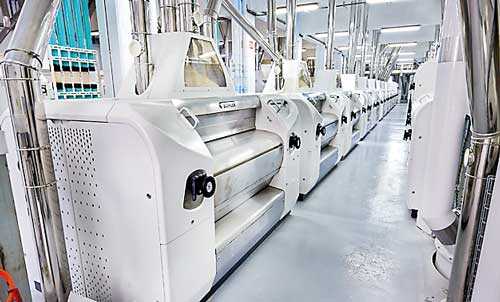 Serendib Flour Mills (SFML) is the preferred supplier of wheat flour for leading bakers, eateries, hotels, households, industries and consumers, having carved out a niche for itself for delivering quality and highly nutritious wheat flour products. The company is making a vital contribution in the nation's fight against Non-Communicable Diseases (NCDs) such as diabetes, blood pressure, etc., by promoting whole wheat flour, which has a low glycaemic index and high fibre content to maintain health and vitality.

Wholemeal flour in particular supplies a good supply of dietary fibre, manganese, vitamins B1, B2, B3, B5, B6, and E and folic acid, as well as calcium, phosphorus, zinc, copper, protein, magnesium, and iron. More significantly, the vitamin and mineral-rich embryo of the wheat kernel, called wheat germ, is retained in whole wheat, making whole wheat products a must for healthy diets as wheat germ is a valuable source of vitamin E.

According to the World Health Organisation (WHO) and the Ministry of Health one in every three school going children is suffering from iron deficiency (anaemia). Serendib Flour Mills as a responsible corporate citizen has introduced fortified flour with iron and folic acid to address anaemia & folic deficiency issues in the country. 7 Star Fortified flour is available as Household Flour in 5 kg and 25 kg packs and as all-purpose flour in 1 kg and 5 kg packs which are all fortified with iron and folic acid to address these issues.

Elaborating further, Director of Sales and Marketing Abdul Carder said, "Dedicated to nourishing the nation, Serendib Flour Mills has lovingly formulated a wheat flour range that incorporates only premium wheat grains sourced from top suppliers globally. Our aim is to ensure that our wheat flour is infused with nutrients, antioxidants, vitamins, minerals and dietary fibre to support a healthier lifestyle and prevent avoidable lifestyle diseases, such as obesity and diabetes caused by unhealthy diets. Our 7 Star brand wheat flour empowers people to make a variety of healthy, nourishing and tasty dishes. Representing quality, purity and freshness among others, 7 Star has become a preferred flour brand in the country and is synonymous with wholesome goodness. We thank all our customers for placing their confidence in us!"

The 7 Star brand offers a range of flour to the B2B and the B2C market namely Bakers Flour, Household Flour, Roti Flour, Chakki Atta, Wholemeal Flour, and Fortified Flour among other variants. A diet that is rich in wheat flour can help to support bowel health, cardiovascular health and can prevent the onset of lifestyle diseases such as diabetes and obesity. 7 Star Wholemeal Flour is rich in vitamins, protein and fibre and ideal for preparing healthy breads and rottis.

The 7 Star Chakki Atta Flour Star Chakki Atta is made using a premium wheat and authentic Chakki Stones, ideal for Chapatis, Rotti, Naan and Puri, which stay fresh all day long and provide a source of high fibre, and low salt, fat and sugar. Furthermore, 7 Star Fortified Flour is nutrient-rich and helps to prevent disease, strengthen immune systems, prevent birth defects and improve productivity and cognitive development. Apart from these whole wheat products, the 7 Star brand supplies a further array of purpose-based wheat flour products such as All-Purpose Flour, Cake Flour, Noodle Flour, Wholemeal Flour and Atta Flour to prepare delicious meals for the whole family.

Serendib Flour Mills is a part of Al Ghurair Foods Dubai, UAE and is a leading supplier in the local consumer foods industry, trusted by its loyal and expanding customer base.