The Wildlife Nature Protection Society (WNPS) will screen the award winning 'The Great Elephant Gathering of Asia' wildlife documentary film on Minneriya Elephant Gathering produced by Dilum Alagiyawanna on 5 August at 10:30 a.m. at the National Film Corporation of Sri Lanka, 303, Bauddhaloka Mawatha, Colombo 07,

The documentary won the 'Best Animal Behaviour Award' at the 13th Japan Wildlife Film Festival held in Tokyo on 3 April. In fact, this is the first ever international award that has been presented to a wildlife documentary film produced by a Sri Lankan.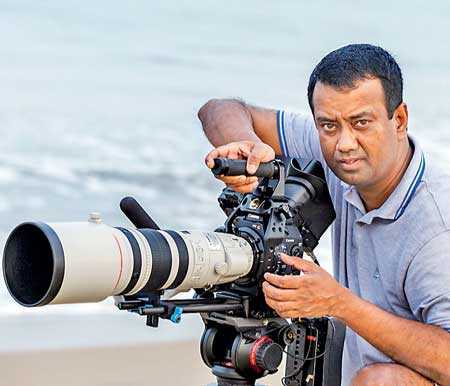 WNPS said annual wildlife spectacle The Great Elephant Gathering at the Minneriya

National Park is the most sought after wildlife tourism attraction in Sri Lanka and the greatest wildlife spectacle in Asia. It is also the sixth greatest wildlife spectacle in the world.

Each year from the month of April, herds of elephants begin to gather at the

Minneriya National Park in north central province of Sri Lanka. Week by week the numbers grow until several hundred can be seen by the months of August/ September creating a unique natural spectacle, the Great Elephant Gathering of Asia.





This documentary film is the first ever of its kind of production and provides a deep insight to the Elephant gathering at the Minneriya National park, unveiling its ecological interaction with water levels of the ancient Minneriya tank built in the 3rd century BC, which is the secret behind the formation of the Great Elephant Gathering of Asia.

It is an attempt to highlight the social structure, social harmony, intelligence, social and biological needs of wild elephants and negative impacts of possible alterations to the sensitive eco region and better awareness of the endangered Asian Elephants.

The screening is open to WNPS members and non-members and entrance is free.