You are exposed! How and why? A presentation on 'How Vulnerable Are You for Cyber Attacks' by Ashoke Baddage
Today, we all use smart phones to laptops and wear smart devices that help us to carry out day-to-day work and for recreational activities. Organisations cannot function without the support of internet and mobility if they are to retain their customers and be ahead of competition. This expands in to flexible working patterns allowing employees to work from homes and on the go.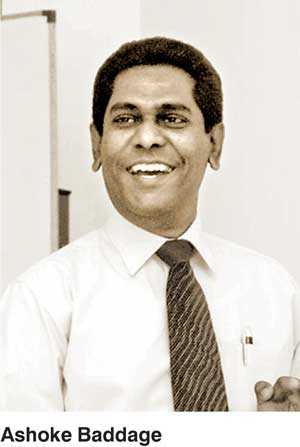 This leaves companies to open their valuable data or intellectual property to internet exposing them to unscrupulous persons. The question is, can we stop this evolution and go back to the files and registers era and deliver letter by hand to ensure confidentiality and safety? The clear answer is no. Then what should the companies do to prevent their data being stolen, becoming a ransomware victim or losing credibility and money. Similarly people try to make their lives easy by downloading many applications to their mobiles and computers exposing their personal data unknowingly. This leads to individuals exploiting you without your knowledge and finally you lose your privacy.

In this context we are inviting you to listen to as individuals how vulnerable we are and is there a way to stop this cyber-attacks at an important presentation delivered by Ashoke Baddage.

Ashoke Baddage is the Chief Marketing Officer at Paraqum Technologies, a Sri Lankan company that provides Network Intelligence solutions. Prior to this assignment he was the Regional Manager – SAARC for Palo Alto Networks Inc, the global leader in Cyber Security. He has extensive experience in the IT industry providing consultancy and solutions for public sector, banking, telecommunications and manufacturing to name a few. He has been working with key nation states in the SAARC region in combating cyber warfare which is becoming an increasing threat across the world.

Previously he was instrumental in setting up the partner eco system and distribution channel for networking giant Cisco Systems Inc. He also carries an extensive experience in the banking industry as well.

He was the former Chairman of TMC Mt. Lavinia.