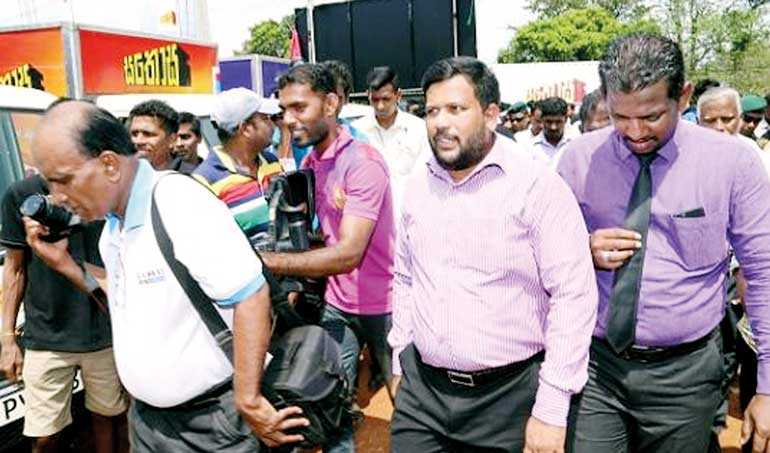 The Lanka Sathosa network has commenced the delivery of dry rations to government distribution centres in all flood-affected areas.

"We are supplying the needs of all flood victims totalling more than 36,000, and if this number increases we are also ready to increase deliveries. We are preparing to airlift stocks if roads are flooded," said Industry and Commerce Minister Rishad Bathiudeen yesterday.

Minister Bathiudeen was speaking at a briefing with his officials on flood relief efforts by Lanka Sathosa.

Lanka Sathosa Chairman Rizwan Hameem said that the Lanka Sathosa network has moved for relief work through the Divisional Secretariats (DS) of the flooded areas.

"The stocks in the entire network are being boosted to meet emergency requirements. Outlet managers began updating their dry ration stocks from yesterday (21 May). We are not delivering dry rations directly to the victims but to all DS offices based on the quantities ordered, even large, on credit. The DS offices will be making the payments later on. We have already increased warehouse capacities in affected areas such as Ratnapura. We are making arrangements with the Disaster Management Ministry (DMC) to airlift dry rations to our outlets if land transport is blocked by floods and is impassable," Chairman Hameem added.

Lanka Sathosa, under the Ministry of Industry and Commerce, is the largest state-owned retail shop network and also functions as the price setter of many essential items for the retail market, spanning 400 outlets.