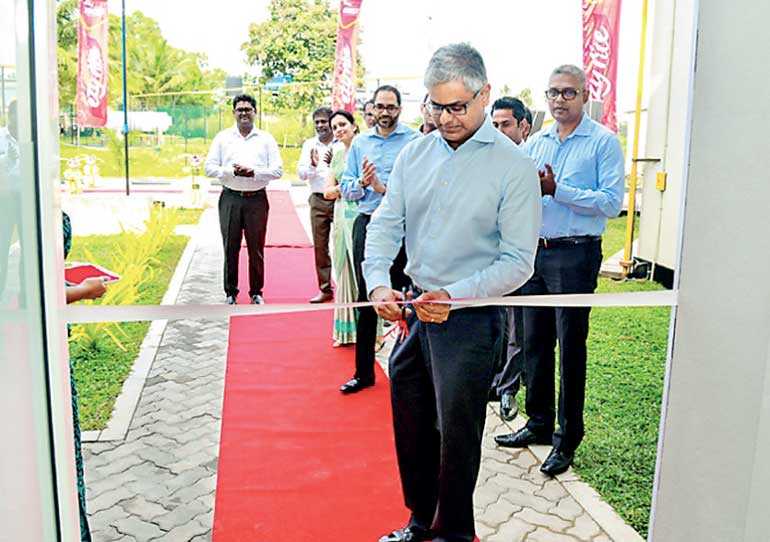 John Keells Holdings Chairman Krishan Balendra ceremoniously opening the latest state-of-the-art factory of Keells Food Products Plc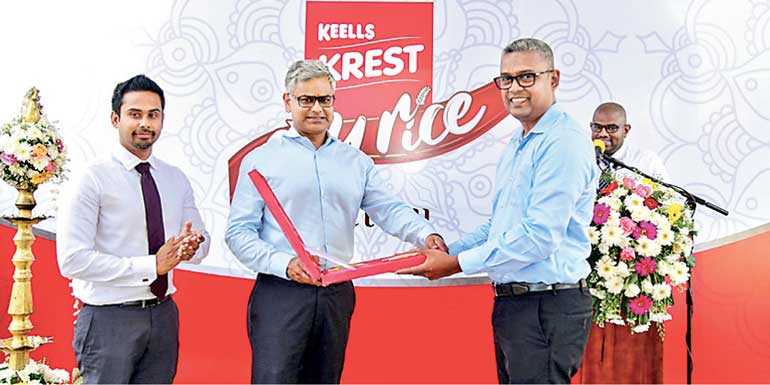 Launch of the Keells Krest Ezy Rice range. From left: Keells Food Products Plc CEO Sumudu Thanthirigoda, John Keells Holdings Plc Chairman Krishan Balendra and John Keells Holdings Plc Consumer Food Sector President Daminda Gamlath
---
Keells Food Products Plc, the pioneer in processed meat manufacturing, ceremoniously opened its newest state-of-the-art factory located within the Makandura Industrial Zone premises in Pannala.
Deployed with modern customised machinery, the factory is designed to leverage best-in-class innovation such as its latest addition, the Keells Krest Ezy Rice range.

The new factory enables the manufacturing of a rice meal which can be prepared in just five minutes. Tantalising consumer's taste buds, Ezy Rice is available in four flavoursome varieties including fried rice, yellow rice, spicy rice and red rice.

The new product innovation enables Keells Foods to further its mission of producing nutritious food which is more accessible and relevant while also producing comfort food that people already know and love while presenting a totally unique experience from the Keells Krest brand.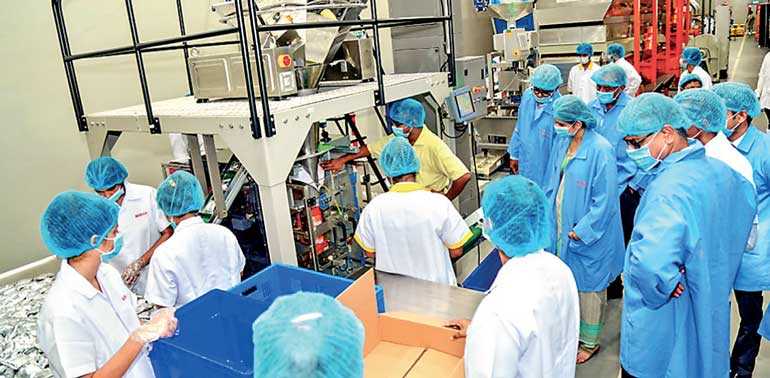 John Keells Holdings Plc (JKH) Chairman Krishan Balendra attended the special occasion as Chief Guest while JKH's Group Executive Committee members, JKH Consumer Food Sector Committee members, the Keells Food Products Plc team and relevant stakeholders graced the event.

"As a pioneering company, our newest Keells Krest Ezy Rice facility reaffirms our commitment to serve our customers through constantly reinventing and evolving. The factory will enable us to strengthen our new product portfolio which is a result of nearly five years' research and development efforts including product improvement and testing," said Balendra.

Demonstrating its continued commitment to delivering products of the highest standards, Keells Food Products upholds the utmost quality measures and implements rigorous practices of food hygiene.

Keells Food Products' Keells Krest brand is Sri Lanka's distinguished market leader in the processed meat industry for over three decades. The Keells Krest Ezy Rice range is the newest member of Keells Food Products with a new dry distribution channel. The new products are to be unveiled through significant integrated marketing communication support during the upcoming months. Keells Foods is renowned for its great taste and adherence to stringent quality standards. The company prides itself on maintaining these standards and ensuring customer satisfaction.