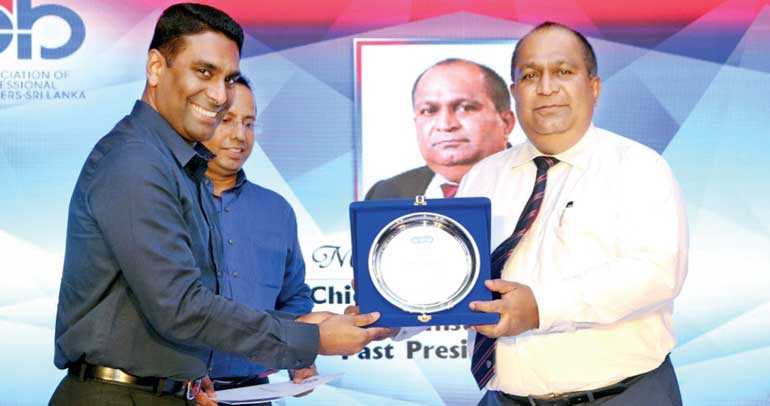 In recognition of the outstanding services rendered to the banking industry in general and the Association in particular, The Association of Professional Bankers Sri Lanka conferred an honorary life membership on Deepal Abeysekara, the Past President of The Management Club. Deepal served the Association of Professional Bankers in many capacities over the years and finally as its President.

Deepal Abeysekara is the Chief Executive Officer of People's Insurance PLC. He has been responsible for setting up sales, marketing and strategic business development operations in financial sector organisations and has successfully led corporate brands to top positions in their respective industries in brand value and market leadership.

The prestigious 'Brand Champion of the Year' and 'Brand Leadership Award' were conferred on him by Sri Lanka Institute of Marketing and the World Brand Congress in recognition of his distinctive achievements.

He is a Chartered Marketer and a Fellow of the Chartered Institute of Marketing, (UK), a Member of the Chartered Management Institute (CMI) (UK) and a Member of the Institute of Certified Management Accountants (CMA). He also holds a MBA from the University of Southern Queensland, (Australia).