By Sandali Handagama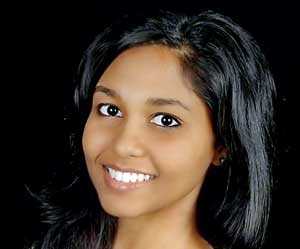 There were many memorable moments during the highly anticipated 2018 FIFA World Cup hosted by Russia. Among them was the footage of Japanese fans cleaning the stadium after watching their team play. The recordings promptly went viral. When they departed after a commendable performance in the tournament, the Japanese football team left their locker room spotless complete with a "Thank You" note to their host.

This was in stark contrast to the state in which the Bangladeshi cricket team left their common room after their recent tour in Sri Lanka. Both countries, with their actions, sent shockwaves through the internet. One was lauded for showing great consideration, sportsmanship and respect. The other was criticised for doing the opposite. It can then be assumed that the manner in which we treat the public spaces we inhabit send an important message about our quality and character as a nation.

Countries and communities across the world are becoming more patriotic, defending their boundaries, cultures and identities against a variety of perceived threats. However, this passionate ideological war becomes somewhat comical when patriotism, defined as the rigorous defence of one's nation out of a deep-rooted sense of love and loyalty, is not reflected in the simplest of actions among its citizens and does not seem to include protecting it from being defiled from within and by its own inhabitants.

Sri Lanka, for instance, is inundated with litterbugs. The casual throwing of wrappers, bottles, cigarette butts and leftovers along the street by pedestrians and motorists of all ages happen to such an extent that frequent road-sweeps cannot sustain cleanliness. Public spitting, urinating, thoughtless overloading of trash cans, or the even more surprising act of throwing items right next to the bin instead of making the effort to put them in often leaves parks, cinemas, streets, stadiums and other public areas foul-smelling and uninhabitable. It barely comes as a surprise when casual litterbugs then graduate to homeowners or restaurateurs disposing loosely packed garbage bags filled with everything from food waste to used sanitary napkins/diapers on streets with no collection point in sight. The same behaviour is then transported to the beautiful riverbeds, beaches and lakes around the country (usually suitable for bathing) left in deplorable states by its inconsiderate visitors. Walking to work through fetid streets strewn with half-eaten rice packets or empty bottles is a part of life.

The resident litterbugs do not limit themselves to misbehaving on the streets. Public restrooms in the country are undoubtedly some of the most abused spaces. Many prominent universities in the capital carry lengthy signs in restrooms explaining how a toilet ought to be used starting from the simple act of closing the door behind you to flushing after finishing. Every public restroom urges women to refrain from throwing their sanitary napkins into the toilet in as many languages as necessary, only to be consistently ignored. Ill-disposed napkins are left clogging the toilets or uncovered in open bins when closed bins are provided.

It is a simple act: Cleaning up after yourself. Sure, there are laws in place and plenty of overworked garbage men and janitors. The Government must receive blame for its inconsistent and unsustainable approach to garbage disposal. But we must ask ourselves the question: What makes us think it's fine to throw our things beside a trash bin, or urinate in a public space? Consideration is something we as a nation have failed to incorporate into our collective psyche. We have grown to not only exempt ourselves from cleaning our deeply personal messes but also of expecting others to clean it on our behalf. Granted, our nation is not alone in this struggle and we all suffer the unpleasant consequences of the absence of caring but we only have the power to correct ourselves. And so we must look for inspiration in someone who is doing it right.

Singapore has been and still is Sri Lanka's biggest idol. If asked why it is a great country, any Sri Lankan will first cite its successful economy and follow it up with "the place is clean". Sri Lankans increasingly travel to Singapore for vocational and recreational purposes only to return baffled by how clean it is despite its 5.6 million population that is 100% urban. Singapore takes public hygiene very seriously. Although it is best known for its strict laws on chewing gum, there are in fact a number of rules that have a considerable impact on how people are expected to behave in public. For instance, a simple act of littering, such as throwing a wrapper on the ground, can cost up to $300 in fines for a first-time offender. Leaving without flushing a toilet and public urination are also fineable offenses. Vandalism results in jail time. The same laws apply to both residents and tourists. The strict expectations with regards to public discipline has played a significant role in keeping the country clean.

However, in recent years, even Singapore has had trouble with littering. In 2016, the number of fines imposed on littering reached a 7-year high (at 31,000 fines). Samantha Boh reported for The Sunday Times that 6 out of 10 Singaporeans caught and fined were residents. Government officials believed focusing on education had been ineffective; as Singaporeans enjoy more education and wealth, they seemed to have lost their "civic consciousness", expecting others to clean up after them. It appears that Singapore will be opting for stricter laws to crack down on the new generations of litterbugs and it is an option worth considering for ourselves.

Japan too has a set of strict laws to ensure the safe and systematic disposal of garbage. It is an impeccably clean nation. Despite the laws in place, their persistent drive in maintaining a clean environment seems to go beyond sustainability, hygiene or keeping their country looking good. It is something that transcends the physical boundaries of their homes, neighbourhoods and nation. It is something they seem to carry within them. Perhaps it stems from a visceral desire to respect the community of which they are a part of. Something the world praises as an exemplary act of selflessness is something that seems instinctual to the Japanese people; citizens of a highly developed, densely populated and intensely urbanised nation.

Perhaps what sets them apart can be attributed to a Primary Education that places manners above knowledge. Students in Japan are immersed in a communal effort that encourages by example, from a very young age, to appreciate and respect the small things. From having them clean their own classrooms, cook their own meals while completing their academic work, students are taught empathy, generosity and gentleness. While small children in other education systems are taught to compete, win, defend, overpower and put their needs and desires above those of others, Japan instils in its children, a deep sense of responsibility to themselves and to their surroundings. This infinite wisdom that they carry within them, is free from the influence of geography, politics, religion and competition. In a world where "culture" has reduced to nothing more than the hapless continuation of archaic traditions or the obsessive defence of the non-existent, Japan has succeeded in appealing to the part of us that capitalist consumerism has worked hard to overwrite with individualism: that we are not alone in this world, and we must stop living as if we were. In that sense, Japan is where we should be looking for inspiration. Perhaps what we need so desperately is a change in spirit and mind. Perhaps that is the key to a lasting cure for the litter bug.

It is difficult to say what strategy will work for Sri Lanka; education, strict laws or a combination of both. One thing is for certain: We are a Litterbug Nation and we only care about our own momentary convenience above country, health, law and life. It is simply not enough to admire the actions and successes of other nations and allow the opposite to prevail in our own be it through participation or indifference. The truth is hard to swallow, but it is time we owned up to it; the first step in recovery is acceptance.www.thepangopost.wordpress.com.