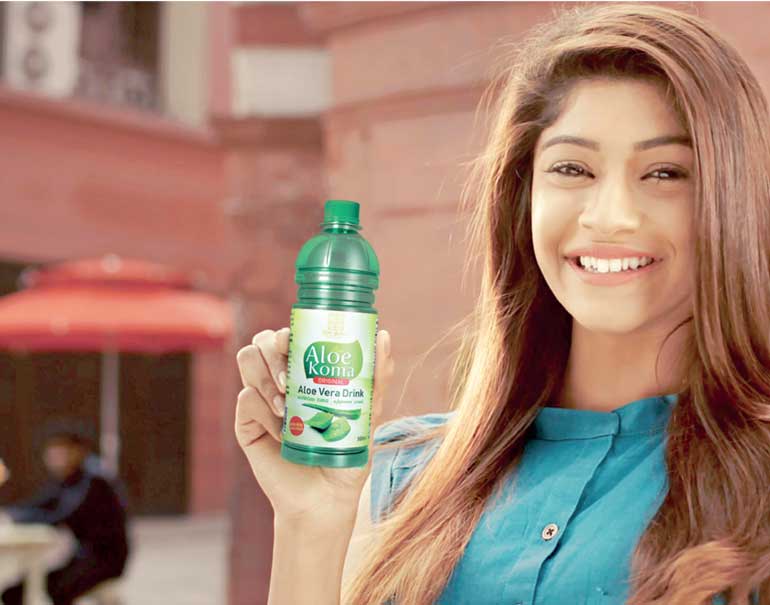 Replete with nutritional elements espousing herbal value, tracking down to heavenly magnificence, aloe vera sap-based Aloe Koma herbal soft drink has been introduced by Ira Handa Weda Gedara. Aloe Koma strikes particular in that it soothes inflammation caused by gastritis in your stomach bringing about instant relief. At the same time, it is capable of mitigating adverse effects of alcohol and other beverages which can degenerate your liver.

Aloe Vera, a freely-grown, precious herb uses its sap to quickly heal mild ulcers caused by gastritis in intestine and stomach. In cases of gastritis, the ancestors and the local villagers used to take in aloe vera gel as their stomach was still empty. A considerable recovery was experienced consequently. Another instance depicts that our forefathers and the people of the old villages applied aloe vera gel on burns. That was a quick response to the pain and the wound itself. Aloe Vera ensures natural moisture to help the ladies cherish their dream of glowing skin.

Aloe Vera was used as a cosmetic substance to help nourish the skin and to improve women's beauty. Aloe Vera extract is also used as an application on scalp which prevents its dryness. This renders the head cool and rejuvenated. Ira Handa Weda Gedara renowned for medicine free of toxins manufactures for the market with the intention of producing healthy people with a higher life expectancy rate. Aloe Koma herbal soft drink is manufactured in a factory certified under International Quality Certification of ISO 9001:2015 and WHO GMP Hygiene Certification. You can buy this from every Ayurvedic store, Arpico, Cargills, Keells and other super markets, markets and pharmacies.