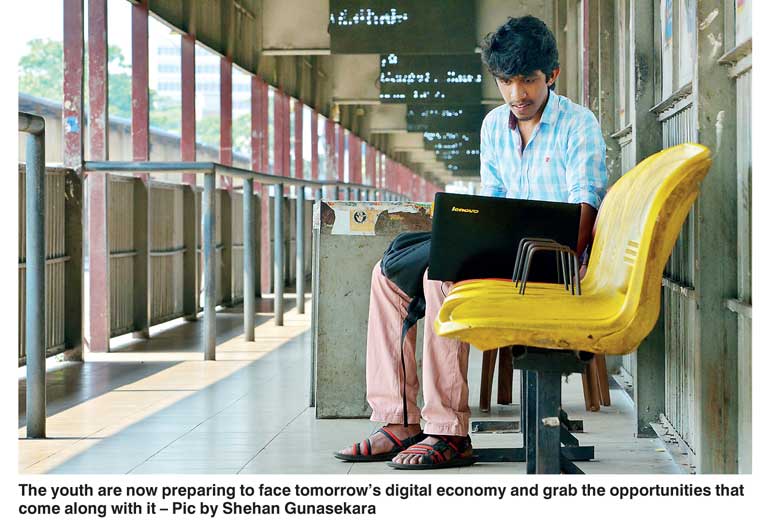 Madura Thiwanka Pathirana

The National Human Development Report 2014 (NHDR) for Sri Lanka has mentioned that Sri Lanka's economy is in a state of transition, where higher dependency is placed on the power and productivity of the youth in the country. Which means that the youth needs to play a crucial role for the development of the country and its economy. This article, discusses youth entrepreneurship and the use of digital management aspects to grab opportunities in the Sri Lankan market place.

After 2009, Sri Lanka had a higher economic growth, which had been recorded as one of the best performing economies in South East Asia. The positive relationship between economic growth and entrepreneurship needs to be coupled with the advantages of economic opportunities that are available. (NHDR, 2014).

In Sri Lanka, there are many disparities that affect young people, such as the lack of higher education opportunities, the absence of decent working environments, along with many other social issues (NHDR, 2014). If these disparities are answered by the key policymakers, the youth will be motivated to have a genuine interest in entrepreneurship.

According to the Department of Labour 3% of the Sri Lankan working population have engaged in a business ownership which can be considered as an entrepreneurship. In comparison to other South Asian economies this is very low as Thailand has nearly 30%. These statistics indicate the status of young entrepreneurs in the country and the gap in performance.

Despite the numerous negative sociocultural and economic factors, Sri Lanka still has youth who are interested in entrepreneurship. Many of them consider self-employment their ideal job, and while some of them would consider business as a career option. Although, only a few of them eventually go on to start their own businesses, it is from theses few that go on to start their innovation that young tech entrepreneurs, will emerge.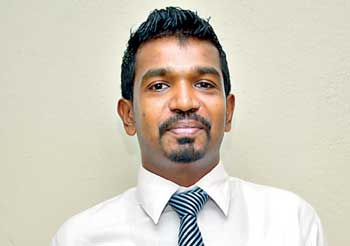 Digital concepts are growing at a higher rate by creating more economic opportunities. When it comes to the penetration rates of the Internet and mobile usage in Sri Lanka, it has a higher growth rate. These digital concepts need to be utilised as a medium to find economic opportunities and new knowledge. In Sri Lanka, many young people are coming up with innovative concepts with the combination of digital concepts to hit market gaps, such as online selling platforms, online travel, booking and learning solutions which is a very good trend to hit the long term economic objectives of the country.

Millennials in Sri Lanka are addicted to technology. This addiction needs to be used as a driving force for innovation in this interconnected world for better economic development. Digital skills of the youth in Sri Lanka are emerging with a mix of analytical skills and artificial intelligence which will change entrepreneurship concepts to a new era of profit making. The youth are now preparing to face tomorrow's digital economy and grab the opportunities that come along with it.

Although digital concepts are being utilised by young entrepreneurs in Sri Lanka, there seems to be a lack in support to help them kick-start their concepts. This either leads to slow progression of their idea or they tend to completely move away from entrepreneurship all together. Backbone support means availability of low cost IT facilities, and IT knowledge and financial support for entrepreneurial ideas. Furthermore, IT-based entrepreneurships are not promoted as much in the Sri Lankan education system. Though the school curriculum was updated with certain changes, more development is yet to be seen in the youth mindset. However, there is hope and we should appreciate the changes made by the policy makers.

In conclusion, it is advised that these digital trends are used to anchor the youth mind, which will therefore reduce youth unemployment in the country. Policymakers in the country can use the concept of digital entrepreneurship as an alternative for youth unemployment.

(Disclaimer: UNLOCKED is a space for Sri Lankan youth to express their views and opinions on development with the aim of creating positive change in the world. The views expressed in the blogs are solely those of the authors. UNDP Sri Lanka and Daily FT does not represent or endorse the views expressed in these blogs. Read more about the UNLOCKED initiative www.lk.undp.org.)
(The writer is a senior lecturer for an international campus in Sri Lanka and is the Head of the Business Management Division. He schooled in Anuradhapura Central College and his first degree was obtained in 2011 from Staffordshire University UK. In 2015, he has completed his MBA from Cardiff Metropolitan University. In 2014, he started his own business based on the Sri Lankan Travel and Tourism Industry. Moreover, he is currently reading for a doctorate from the University of Wales.)