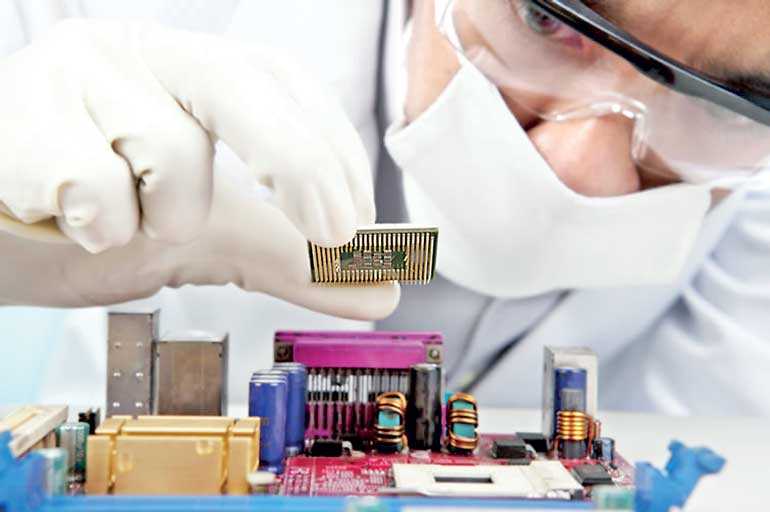 The taxes on motor vehicles were increased yet again. While some may show disbelief, this shouldn't be a surprise. In fact, at the current rate, the taxes on vehicles could only go up and not come down. The reason is the severe external current account deficit that Sri Lanka has been maintaining since 1978, which would result in inevitable import controls and tax hikes.

The lasting solution to this problem lies in increasing our foreign currency earnings and/or substituting import items. In that regard, development of technology-related industries is an essential component both in terms of boosting foreign currency earnings and substituting imports.


Little value addition in domestic automobile industry

For instance, take the automobile industry itself. A serious effort should be made to add value locally so that the import bill could be reduced. If the most popular automobile brands in Sri Lanka are Toyota and Suzuki, why is it not possible to compel the parent companies to invest in Sri Lanka and set up production plants? If automobile plants could be set up in Malaysia, Thailand, etc., it shouldn't be impossible in Sri Lanka. The sector may not thrive initially, but at least an effort should be made so that there is some level of value addition in Sri Lanka. Lessons could be learnt from countries such as Thailand and Malaysia as to how the industry could be gradually developed.

Electric automobiles are a segment that should be particularly focused considering the high fuel bill incurred by Sri Lanka. Reducing the exposure to crude oil should be a part of the technology development initiative. As the electrical automobile segment is relatively new, Sri Lanka may have an opportunity to leapfrog and bypass some of the more advanced nations.


Technological industries that we could focus on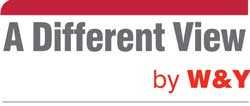 Semiconductors and computers (including tablets and smart phones) are technology industries that are large and well established but are still growing. There are other sectors such as artificial intelligence, robotics, nano technology, etc. that are relatively new but getting significant global attention.

To put in context, it was the semiconductor and computer industries that propelled Taiwan since 1970s. In fact, currently the semiconductor industry itself is around $ 80 billion in Taiwan, which is the same size as the entire Sri Lankan economy. China is gaining ground in the industry although still lagging behind Taiwan. The key clients of Taiwan are US companies while in case of China, it's predominantly driven by domestic demand.


Utilise advanced countries – not reinvent wheel

Sri Lanka is at a way too primitive stage of economic development to tackle any of these sectors on its own. We simply do not possess the necessary resources to reach global standards. Globally these sectors are allocated substantial resources by economic power houses such as USA and China. Hence the Sri Lankan Government (or the private sector) allocating few hundred millions of rupees to set up research centres would not achieve much.

The best way for Sri Lanka to leap forward would be to tie up with these giant economies in exchange of providing them what we possess that is of value to them. It would be naive to expect any country would support without expecting anything in return.


Compel Chinese tech companies to invest in Sri Lanka

Sri Lanka is an integral part of the Belt and Road initiative of China. So far China has approached Sri Lanka by building infrastructure by lending funds. In the process, China has already acquired the majority ownership of the Hambantota port and also owns a substantial land base in the Colombo port city. As China is already the number two economy in the world, these advancements naturally concern the number one economy in the world, the USA. Despite being in a strategic location, Sri Lanka has not exploited its advantage with both these super powers.

On one hand, Sri Lanka should have negotiated with China to set up industries in Sri Lanka in return for increased presence in Sri Lanka. For instance, Sri Lanka should insist that China encourage its computer, semiconductor or technology industries to set up production plants in Sri Lanka. There are many potential Chinese companies who could invest in Sri Lanka such as Lenovo, the leading computer manufacturer, Huawei, the leading telecommunications equipment manufacturer, etc. In fact, we could let them decide which industries should invest in Sri Lanka – whether it's artificial intelligence, electric cars, semiconductors, etc. We are possibly not advanced enough to determine which industries could be economically viable in the long term.


Penetrate US market in exchange of presence in Sri Lanka

On the other hand, Sri Lanka should also negotiate with USA. If USA needs presence in Sri Lanka to counter the Chinese presence and/or seek Sri Lanka to negotiate smartly with China (instead of blindly falling into China's strategy), we should demand a preferential trade treatment from USA. Such an arrangement would open up the lucrative US market to the technology manufacturers from Sri Lanka.

To put in context, both Japan and South Korea have a number of US military bases with thousands of American troops and that doesn't prevent those countries from being strong economies. The two countries developed predominantly by utilising preferential trade arrangements with USA. Thousands of Sri Lankans emigrate to both Japan and South Korea in search of lucrative jobs. It is about time Sri Lanka utilises its assets for sustainable development of the country and its people.


Government should invest to make it happen

However the Government's role would be well beyond just foreign policy. It would need to address other factors so that these technological initiatives could survive in initial years and develop gradually. Firstly, tax concessions should be provided for these investments. Secondly the relevant infrastructure should be set up. This could be the training colleges, so that the required skilled staff could be readily acquired and whatever technologies required, need to be acquired. In fact, in early years, even subsidies may have to be considered for these ventures to get off ground.

Considering the generation of high skilled employment, foreign currency earnings and advancement of the country in the global value chain, such support provided by Government is justified. Finally, there would be plenty of Sri Lankans globally who have expertise in these technological industries. A mechanism should be set up to lure them back to Sri Lanka.

Savvy foreign policy coupled with strong Government budget support and a brain gain, could see Sri Lanka making significant inroads in the sphere of technology.
(The writers could be contacted via articles@w-n-y.org.)