Chitral Jayawarna is an economist. He is a former director of the Merchant Bank of Sri Lanka and Finance PLC. In this interview Jayawarna talks about the most burning issue in the country, the economy. Following are excerpts:


By Sampath Kumbalathara
Q: The Sri Lankan economy suffered very bad disasters like terrorist attacks before the Presidential Election last year. The economy of the country is not optimum. How can the country move forward with these issues?
When it comes to the economy, the situation before and after the Presidential Election held last year is not satisfactory. Last year's Central Bank report said that our economy is growing at 3.3%. This is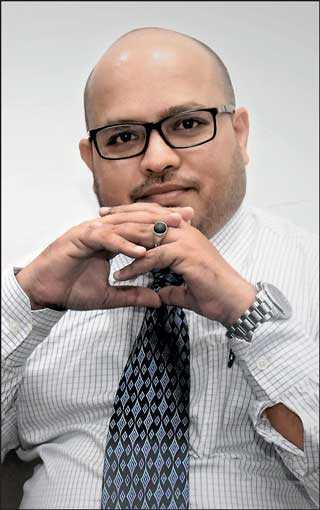 Chitral Jayawarna
very low compared to other countries in the region. Bangladesh has achieved higher economic growth in the region than Bhutan. The Maldives is currently experiencing high economic growth. But our economic growth is far behind compared with these countries.
Q: How long has this condition been prevailing for?
3.3% of economic growth was in 2018. As per our observations even in 2016, and 2017, there was decline of economic growth. There are several reasons for this. Most of the foreign and local investors believed that there was political instability in our country. On the other hand, the right orientation of the economy had not been determined and the right strategies have not been placed.
Q: In the previous government the President and Prime Minister were represented by different political parties. Do you observe any particular impact that this had on the economy?
Yes. That idea is right. Investors' confidence was shattered in a two-pronged structure. This dual system made matters worse, especially for foreign investors. Another factor is the decline in production in Sri Lanka. Despite agriculture, there was no proper plan and program to develop the other sectors.
Q: Gotabaya Rajapaksa became President with a handsome mandate. That has created some stability, many argued. What are the economic challenges for the new leader?
The main challenge for the new President is the security of the country. That is what he has promised in his manifesto. He is well understood to have promised that without a secure environment there will not be any progresses in any sector. When the society feels secure, the society attracts investor confidence. Such security is confirmed through reliable security and political stability.

Action should be taken in the area of economic reforms giving priority to national security. The agricultural, industrial and service sectors need to be transformed to address the collapsed economy. We will have to reformulate the economic strategies, so then we would be able to engineer the system to produce the best we are desperately waiting for.

President's policy statement contained the latest technology for agriculture. We saw also the positives in the manifesto regarding the industrial sector and the service sector. Therefore we hope that there will be a good program to revamp this economic structure and establish small, medium, and large scale industries as short term and long-term solutions.
Q: The last Government tried to bring in foreign investors even though they were unsuccessful. Will this Government go for such a program? Do you know whether this new Government has plan and vision to heal the wounded economy and gain more foreign investors?
Yes. The previous Government implemented a program to privatise state institutions. Previous Government bragged that "foreign investments reached $ 1 billion in Sri Lanka by 2017." That was a misinterpretation. They have privatised a port to repay the loans we have taken to build the same port. It's not an investment. Such a calculation is wrong. Foreign investments did not come to the country during the recent past. There was no investment to increase productivity.
Q: That is exactly what I wanted to raise. We took a loan, constructed something out of debt and sold it to another party to repay the debt. This is what happened in this poor country, isn't it?
A loan of one billion dollars has been obtained from China for the construction of the Hambantota Port. The relevant institution had some plans to develop the Hambantota port. Unfortunately, certain media, various parties, various opinion-makers have created misleading pictures. But the fact is that was a profitable business. In the end, the story ended up creating negative impacts on the country due to misguided perceptions.

I hate to talk about this type of projects. I have similar view over Mattala airport. These projects started as part of a comprehensive long-term plan. No investment can make a profit immediately. It will take at least a few years to get the money invested. It is a process which we have to handle with utmost care.
Q: As an observer and reviewer of the new President's manifesto, can you share with us your analysis of the economic outlook?
He is an open-minded leader. He has a broad vision of how to develop every sector. We remember him as the Secretary to the Ministry of Defence and Urban Development. He can work quickly and achieve difficult goals. Therefore, with the advice of the advisers of the National Economic Council who are well versed in the economy, he will begin to achieve the objectives of his manifesto. However, he has only five more years to go. We recognise that a lot of work needs to be done in these five years. Therefore, this program should be expedited by handing over the responsibilities to the young and the intelligent.




Q: We are not used to talking about economic development but we tend to talk of crisis in our economy. Is that because we are lacking in single state economic policy?
Definitely yes. We saw that the economic policy of the country during the period 2005-2015 was Mahinda Chintana. Mahinda Chintana – A Vision for the Future was based on economic strategies of the country. Now, we have Gotabaya Rajapaksa's development plans. My suggestion is that we should formulate a single national economic policy, irrespective of political party differences. Whenever any government is elected there is a need for a definite policy that the economy of the country should function following those strategies.

Besides, I have a suggestion that every minister should have a project monitoring committee. All projects implemented by the Ministry should be monitored, reviewed, and evaluated from beginning to end. Then we can make it more fruitful.
Q: Gotabaya Rajapaksa got a majority of votes in the South while Sajith Premadasa got the most votes in the north and east. Will this create distrust in the public and create a negative environment for investments?
When you look at the outcome of this election, it seems that Gotabaya Rajapaksa has got a majority of votes in the south while votes in north and east have been reduced. However, when compared with the results of the 2015 Presidential Election, Gotabaya Rajapaksa has lost only about 45,000 so-called minority votes. Sajith Premadasa has gained the confidence of the people in the north and east.

When we look at the economy, the majority of Sinhalese have created a stable political environment. But we have to implement a comprehensive program to win every one. An investment program should be implemented targeting the north and east. There is an infrastructure development in these areas which we can enjoy at present. The road network, as well as the airport, have been constructed. Kankesanthurai harbour is being developed. Therefore, we need to set up investment zones in these areas to eliminate unemployment. A program to promote agriculture in these areas should be promptly launched.
Q: Do you think the new president has a program to attract the masses particularly in north and east?
Poverty is high in these areas. Solving that and young people's unemployment needs to be done quickly. I believe that the reconciliation program should be implemented by addressing and respecting the core notions of norms and values of public needs. These are apolitical programs. Then the people in the area will have a chance to look at the Government objectively. Such a program will earn the respect of the people and win over their hearts and minds.
Q: Finally, we often see foreign investment as a monster. They are investing in the country intending to achieve their objectives. How should we deal with investments coming from different countries?
We need to redesign the strategies of foreign investment in the country. My impression is that we must follow a non-aligned economic policy. Then we will not have any allegations that we are in favour of China, USA, Japan, India, or any other country. If investors' objectives are addressing the national needs without harming any national interest then we will not have any difficulty in moving forward.

In the recent past, China has invested $ 8.9 billion in our country. There is also the potential to invest another 24-25 billion under China's Belt and Road initiative – one of the best economic initiatives to address the global needs peacefully. India, USA, Japan and other countries too have attractive economic programs. What we need to do is to carefully identify what we truly need to elevate the country's economy and wellbeing of the common citizen.


(The writer is a freelance journalist.)