By Taylor Dibbert

In a recent opinion piece, Raj Gonsalkorale revises history and essentially argues that concerns about a Gotabaya Rajapaksa presidency are baseless ('Who is afraid of Gota? The law of the land is not').

He writes that "[t]he country will be safe from anyone and everyone if the law of the land is independently and justly applied to everyone irrespective of who they are, and law enforcement personnel act independently, without fear or favour, and importantly, are allowed to do so."

Unfortunately, the impartial application of the rule of law is precisely what did not happen when the Rajapaksas were in power. And, lawlessness would almost certainly be a prominent feature of a future Rajapaksa regime.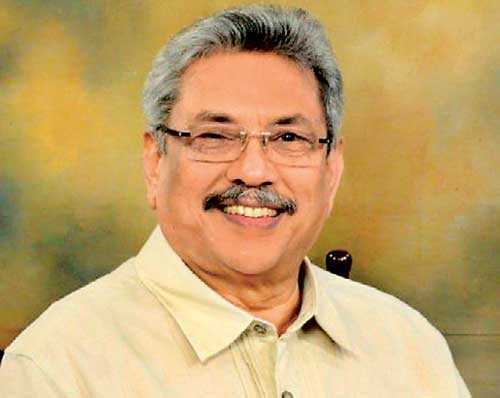 Gotabaya Rajapaksa


During the reign of the Rajapaksas, the rule of law deteriorated, and institutional norms eroded precipitously. Sri Lanka became a scary place. The repression of dissent was truly ruthless. A climate of fear became pervasive.

It's also odd that, in the same article where he talks about the importance of the rule of law, Gonsalkorale indicates that he doesn't really have a problem with "extra judicial activity" if that occurs under the auspices of fighting terrorism. So, slaughtering Tamil civilians and committing war crimes or crimes against humanity would be fine for Gonsalkorale. He is supposedly a strong proponent of the rule of law, except for all the times when he isn't. How convenient!

When Gotabaya Rajapaksa served as secretary to the ministry of defence, authoritarianism, human rights violations and impunity were rampant. These transgressions have been well-documented, as have the horrific violations that occurred during the end of the civil war. The bottom line is that the Rajapaksas don't believe that that law applies to them.

Rajapaksa surrogates will only become more vocal in the weeks ahead and Gotabaya is obviously viewed as the favourite in November. Nevertheless, false, intellectually dishonest and misleading characterisations of his record should be viewed as the politically motivated tripe that they are.