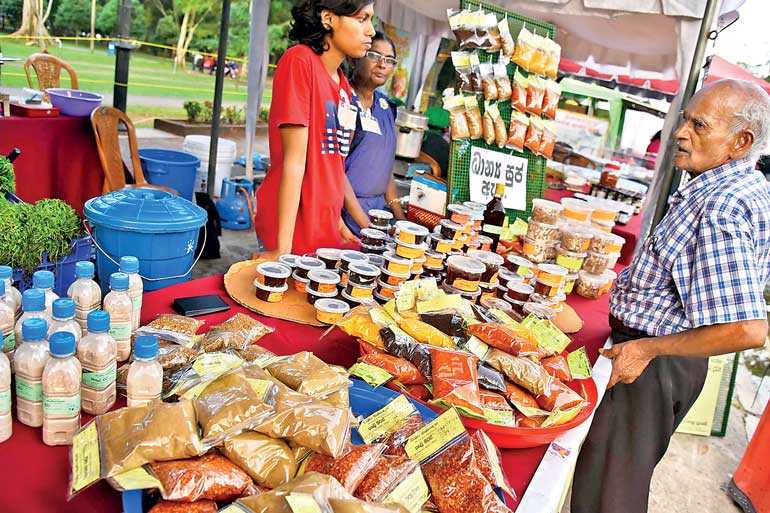 Sri Lankan export strategy has always predominantly been inward-oriented. Any talk of SME exports revolves around gems, spices, minor agricultural products, coconut/wood or leather based products, etc. What this means is Sri Lanka has always looked at what resources are available locally and developed exports based on that
– Pic by Kithsiri De Mel
---
The Governor of the Central Bank during a keynote address recently stated that the most important factor to develop Small and Medium Enterprises (SMEs) is to provide market access. He had gone on to say that over the years authorities have not done enough in that aspect. He also said that if Sri Lanka is to uplift a significant section of the population, it would have to be done through SME development.


Ad hoc policies lead us nowhere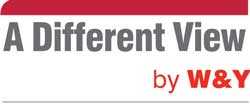 One could completely agree with those sentiments. That also highlights the extent to which our policies are inconsistent.

On one hand, the objective of the recent 'Enterprise Sri Lanka' loan scheme was to develop the SMEs. However it doesn't address the core issue of market access and instead simply provides concessionary loans.

According to Bank of Ceylon (which is the largest provider of such loans), most loans are for segments such as repairing mobile phones/computers, beauty culture, garments (probably referring to importers), etc. This highlights the fact that there is no focus on developing strategic SME sectors with an export bias. The 'Gama Neguma' program also didn't make much progress in terms of exports.

On the other hand, there was a drive to enter into Free Trade Agreements (FTAs) with a number of countries in the recent past. The whole purpose of entering into FTAs is to provide external markets for local producers. The non-achievement of the very purpose underlines the fact that FTAs were not formulated with care and prudence.


Taiwan's story of SMEs

Taiwan is a classic example as to how a country could develop predominantly through SMEs. With a population similar to that of Sri Lanka, its success story over the last several decades revolved around subcontract oriented SMEs rather than large companies.

What Taiwan did initially was to assemble personal computers and electronic items at a cheaper cost. Through focused Government support and possibly inherent capabilities, the country developed a network of SMEs which not only excelled but advanced in the value chain over time. They did get the support of USA through "preferred nation" status initially which provided an excellent market for their products.


Foreign relations – a starting point for Sri Lankan SMEs

It is no secret that China has been the main investor in Sri Lanka over the last decade for successive Governments. However the focus has been on infrastructure investments and in some cases very doubtful ones from an economic sense. For instance, the proposed railway line from Kurunegala to Habarana is expected to cost a staggering $ 1 b, which is financed by the EXIM Bank of China. One could imagine the scale of SME development that could have materialised had those funds were reallocated.

A meaningful assistance from China would be to develop local SMEs mainly by providing technology (and if possible market access). China already has a vibrant SME sector which produces goods (toys and other light industries, etc.) for the rest of the world. If the technology and know-how is provided to Sri Lanka, local producers (SMEs) could produce those goods for external markets.


Shortlist focus sectors

Another critical point is to identify the key sectors that would be developed through focused assistance. This should be decided based on a combination of unique assets possessed by Sri Lanka, the global demand for a particular product and availability of foreign assistance (technology and market).

Sri Lankan export strategy has always predominantly been inward-oriented. Any talk of SME exports revolves around gems, spices, minor agricultural products, coconut/wood or leather based products, etc. What this means is Sri Lanka has always looked at what resources are available locally and developed exports based on that.

That's why Sri Lanka completely missed technology-oriented newer trends (computers, electronics, semiconductors, etc.) over the last three decades. Even the apparel sector which started the ascendency in 1980s predominantly depends on imports (yarn, fabrics and even production technology, etc.).

Therefore to move ahead and develop the SMEs on a large scale, it is essential to obtain foreign assistance in terms of technology and market access. Hence Sri Lanka cannot ignore the fast growing global sectors and somehow get the foot into those supply chains.

On one hand this could be initiated through "friendly" nations (the above point on China), to acquire technology. On the other hand trade agreements should be formulated with developed countries with an eye to accessing developed markets for such shortlisted products. Entering into FTAs with countries which have cheaper (and/or more productive) labour is unlikely to be beneficial for Sri Lanka (from a net export perspective).

The result of this exercise would be to identify a relatively smaller number of key sectors (say five to 10) based on availability of relevant assets, global demand and availability of foreign assistance.


Decisive Government support

Once the key sectors are identified, the Government should provide substantial assistance. This should be in the form of tax concessions, subsidies and concessionary loans. The subsidies should be as an initial encouragement and should be removed once the industry develops to an appropriate level of sophistication and scale.

The reason to provide such subsidies is for the local producers to be competitive initially with global competitors who are already established. However in selecting industries, a judgmental decision should be taken to pick ones that have a reasonable chance of developing to a level where subsidies would not be needed in the long run.

Other than accessing foreign markets and providing technology, Government assistance may also be needed in devising a mechanism to connect a distributed network of SMEs. One way to achieve this would be through tie-ups with the private sector.

As discussed above, a meaningful development drive for the SME sector should involve a substantial investment by the Government (in the form of subsidies, tax incentives or developing relevant infrastructure, etc.).

This is the very reason why we consistently mention in our column that fiscal consolidation (or a reduction in budget deficit) should not be the Government's priority at this stage. The Government needs to invest substantially in the right sectors to revive the economy and set it on a sustainable growth path.


Sophisticated planning prior to elections

A proper SME strategy should address the above points in detail. Ad hoc measures such as providing concessionary loans or entering into arbitrary FTAs would not result in the desired objectives. Therefore the prospective Governments should devise such sophisticated plans before coming to power.

Unfortunately the past trend has been to spend more time on building political alliances and holding on to popular slogans to get the popular vote. Drafting detailed, well-thought-out economic plans has become a matter of secondary importance, which has resulted in half-baked plans which has driven the economy to its present status.
(The writers can be contacted via articles@w-n-y.org.)