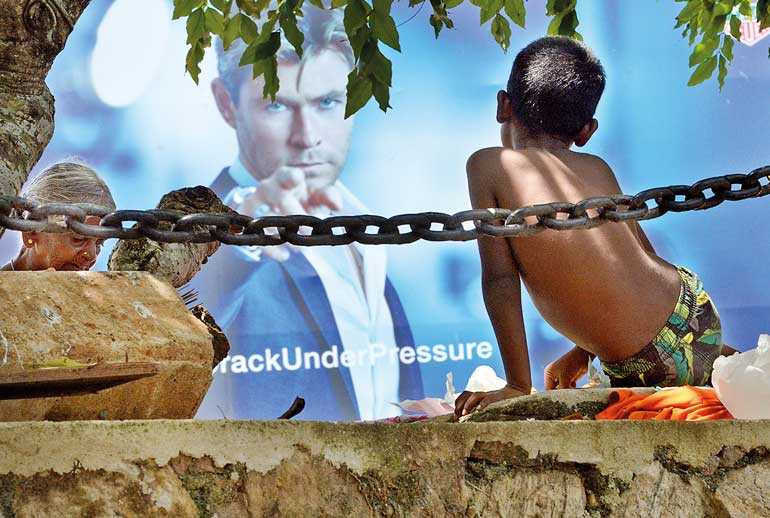 Muralitharan went on record recently saying that there are thousands in rural Sri Lanka who would rather have three meals a day than "democracy" (and other slogans of politicians)
– Pic by Shehan Gunasekara
---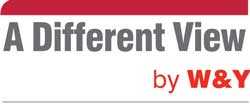 Did any Sri Lankan emigrate in search of a better political system or "democracy"?

During the ethnic unrest in 1983 and the height of separatist war in 2009, some would have emigrated in search of safety. But by and large most people emigrate in search of better jobs, better income, better luxuries of life, better healthcare, better education for children, better caring during retirement, etc. Hardly anyone left the country in search of a better political system.

Would truckloads of people go to Saudi Arabia if they cared about democracy? The number one priority for anybody is economic progress and prosperity (provided there is no threat to one's life).


Improving income should be priority

Muralitharan went on record recently saying that there are thousands in rural Sri Lanka who would rather have three meals a day than "democracy" (and other slogans of politicians). That did upset some politicians who were quick to criticise those remarks.

I'm not sure to what extent Muralitharan had formal education, but his sentiments were very practical. In fact, his sentiments don't just apply to the lowest social segment of the country, it applies to all segments of the society apart from the very elite.

The person who has to walk would love to get a bike, the person who has a bike, would like to get an Alto, the person who drives an Alto would prefer to drive a Toyota and the person who drives a Toyota would love to get a Mercedes. Everybody wishes for economic prosperity and more often than not, would settle down in other countries in search of just that.


What people should demand from politicians

Therefore the number one demand the people should make from the politicians is to work towards an environment that continuously improves employment opportunities and enhance income sources. This would be achieved by developing industries that open up job opportunities with better pay. To set up education institutes that provides knowhow for people to get employed in those industries. To work with foreign countries to open up foreign markets for local businesses and to facilitate right foreign investments which would open up high paying job opportunities.

Politicians should be evaluated based on their success in such criteria. The truth is our progress in these aspects is unimpressive over the last three decades.


Politicians and people have got priorities wrong

Instead, both politicians and people alike cling on to wrong priorities. For instance, politicians may reduce state controlled fuel prices or provide "free" houses and claim they have done great work. Although some people may actually believe that it is after all "great work", the reality is such measures are just short term sweeteners which are not sustainable.

There is nothing "free" about houses as the tax payers have to pay for that. The Government is basically powerless about fuel prices as it is imported. If they sell it lower than the cost, the balance will have to be borne by the tax payer.


Lack of resources the reason for prioritising

While it's easy to list down issues and give a fictitious list of what one promises to achieve, what is more important is to detail how exactly it is going to be achieved. What level of resources would be needed (how realistic is that estimate) and how those resources are to be sourced, etc.

Both time and finances are resources that are scarce and that's the reason why a country needs to prioritise its issues. What would be practical is to prioritise the key five issues that need to be addressed immediately and to allocate substantial resources so that material progress could be achieved in those aspects in a reasonable space of time (say five years). Trying to address far too many issues, would result in allocating insufficient resources to almost all issues, resulting in little or no progress in almost all aspects.


Decisively determine lower priority issues

For any developing country there will be hundreds of problems. High government budget deficit, inefficiencies in democracy and legal system, less than perfect freedom for media, less than desirable infrastructure and public transport, environmental issues, problems faced in sports and art, etc. But a decisive decision should be made to identify the top five issues while the others are pushed back.

On one hand economic prosperity would have a trickle down positive impact on all these issues and some may get automatically addressed to some extent. On the other hand some of these issues could get a closer attention and more resources once the higher priority issues are addressed – say when average national household income improves from the current level of Rs. 70,000 per month to Rs. 150,000 per month, one could shift focus on reducing budget deficit and so on.

This is the reason why countries have five year, 10 year plans. The criticality of the issue changes with time and especially if the burning issues are addressed, other issues become more relevant which needs to be addressed at that time.


Assessing individuals through wrong priorities

Even when it comes to evaluating individuals (politicians and policy makers), the people tend to make the same mistake. The priority should be on the strength of the vision and the proven capability of implementation.

However people tend to delve more on how educated the person is, or how eloquent the person is, or how simple the person is (whether he uses an Atlas ball point pen or a Montblanc) and so on. Clearly these are "nice to have" attributes, but not the "necessary" attributes. One should focus on the "necessary" attributes before considering the "nice to have" attributes.


"Prioritisation" should be a subject for everyone

The final paper of the CIMA exam (15 years ago) was called the "Case Study" which gives a hypothetical and relatively complicated business problem to which the candidate should give a detailed solution. An important marking criteria was how well the candidate "prioritises" the issues. There were a number of issues in the case, and it is relevant that the candidate prudently understands the key issues which need to be addressed urgently and with the greatest level of resources.

I may not have understood how important that marking criteria was at that time. Clearly "prioritisation" is a subject that every Sri Lankan should learn. Then we would be aware of what to demand from the politicians rather than falling to the slogans of the politicians, which are possibly devised for their own survival.
(The writers can be contacted via articles@w-n-y.org.)