Two interesting articles appeared last week. One was about a publication by SLASSCOM, the industry body that represents the software and services companies, which pointed out that their objective is to raise foreign earnings from the segment to $ 5 b by 2022. The other article stated that the Port City land reclamation was completed and ready for investors and that the Government could provide incentives to attract investors.


Software and services industry – star or problem child?

The software and services industry which recorded an annual export revenue of around $ 50 m in year 2000 has grown to around $ 1 b currently. The sector currently employs around 80,000. While IT is the mainstay of this industry, there are other smaller services sub-sectors such as accounting, legal, finance and call centres.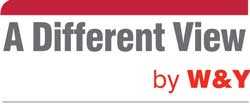 The sector has become the fifth largest foreign exchange earner and some could interpret the growth as phenomenal. It certainly is, when one considers the growth has taken place pretty much by the industry itself without a serious push from the Government.

Clearly the industry objective of $ 5 b earnings (and a work force of 200,000) is a possibility and in fact we could have already been closer, had successive Governments provided focused, decisive and substantial assistance over the last two decades. It would also be true that without such Government support, the industry would not get anywhere near the $ 5 b objective by 2022 (or even thereafter for that matter).


Lack of labour, the key problem for software/services industry

SLASSCOM has produced a strategy document in 2016 where they have highlighted the problems and how to overcome those to achieve the set targets. While many problems have been raised, arguably the key problems are the lower number of graduates that are released annually, brain drain and the lack of certain key skills.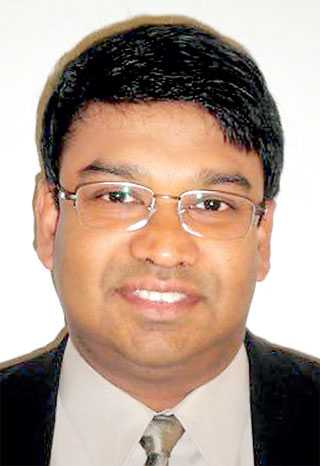 Amazon founder Jeff Bezos referred to Dr. Yasantha Rajakarunanayake as the smartest guy at his university
Why one could argue that this is the key bottleneck is because any investor firstly looks at whether key factor for success is in place before investing. In this industry the key success factor would be the abundant availability of right skilled people.

The abundant availability of the right skilled people is why India has sprinted in the software space and Philippines have leapt forward in lower end sub-sectors such as call centres. Facebook, Microsoft and Qualcomm are already in Hyderabad and it seems Google, Amazon, Apple and Uber would have their largest development centres outside USA in Hyderabad.

In fact, this is the biggest problem faced by local entrepreneurs as well. While focus is on providing concessionary loans, tax incentives, etc., what is needed more are the ready availability of labour.

When the work force is insufficient, start-up companies are forced to headhunt personnel from established companies at high costs. This creates a highly-competitive red ocean market for human resources where companies compete fiercely for the right-skilled people, which affects the whole industry and deteriorates Sri Lanka's competitive position in the global market.


Set up a world class IT university

SLASSCOM has pointed out the need to increase the current annual output of IT graduates from 6,000 to 18,000. This would be the most critical point to unleash this sector in the coming years. Hence the Government should take the decisive step to provide support from the Government budget to set up a state of the art, world-class IT university which could put out 10,000 IT graduates annually.

Funds should be allocated to expand the other relevant faculties (such as finance) so that the output of graduates for other relevant sub-sectors is also increased. Improvements would have to be done to secondary curriculum as well, so that they are well prepared for the challenges at the tertiary level.


Solve main problem, others will solve by itself

Such focused support and potential for high growth in future years would be a natural deterrent for employees to emigrate. In fact, concessions should be offered for Sri Lankans who have already emigrated to return to the country, so that they could start their own companies or convince their employers to set up development bases in Sri Lanka.

The recent video where Amazon founder Jeff Bezos referred to Dr. Yasantha Rajakarunanayake as the smartest guy at his university went viral on social media. Clearly we have talented people around the world who would be willing to return, provided the right environment is in place.

Once the main problem is addressed with the decisive intervention of the Government, the other sundry issues would get addressed automatically or by the private sector.

Such developments could naturally lead Sri Lanka to be noticed by big players such as, Google, Microsoft, Amazon, etc. Needless to say if we attract one of them to invest and set up a development base, floodgates could open and Sri Lanka would seriously be in the global map as a knowledge service location.


Can we trigger a game-changing FDI?

While the Government should have taken the initiative to set up a university many years ago, the bigger concern is whether it would continue to ignore this sector (or just provide lip service instead of strong financial support).



The sector has immense potential for Sri Lanka, not just in terms of foreign currency earnings, but also in terms of the possibility of retaining Sri Lankans and triggering a reverse brain drain (attract those who have emigrated previously). Brain drain is one of the most significant economic and social problems being faced by Sri Lanka although not discussed sufficiently.

As pointed out at the beginning of this article, the Government focus seems to be turning towards the Port City in terms of attracting investors through concessions. Or worse would be to spend $ 1 b for a rail track from Kurunegala to Habarana, which would have very little economic sense.

The relevant questions that should be asked prior to investing in a project are how many jobs would be created for Sri Lankans, what would be the potential foreign currency earnings for Sri Lanka, etc. More buildings in Colombo may not provide many jobs for Sri Lankans and majority of the earnings would be snapped up by the investors with minimal benefits for the country. The buildings may not even get fully occupied if the economy is not on a sustainable high growth path.

The Government would do well to realise the importance of creating high paying jobs for Sri Lankans, increasing the possibility of attracting celebrity Sri Lankans who have excelled in developed markets and triggering a truly game-changing FDI for Sri Lanka – a Google or an Amazon.

(The writers can be contacted via articles@w-n-y.org.)