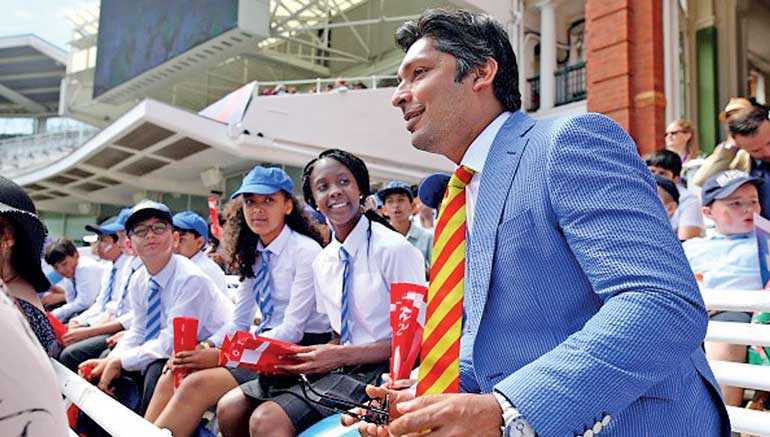 MCC President Kumar Sangakkara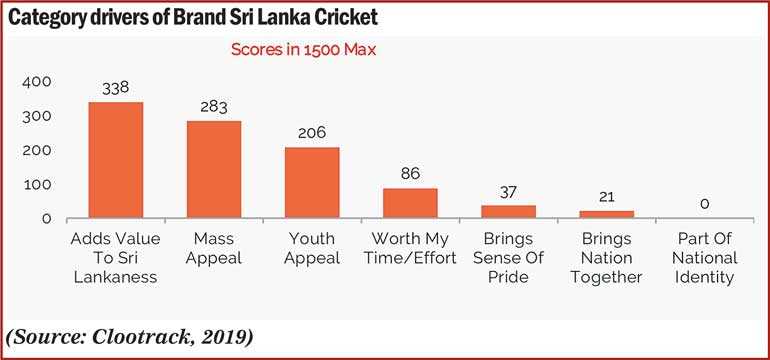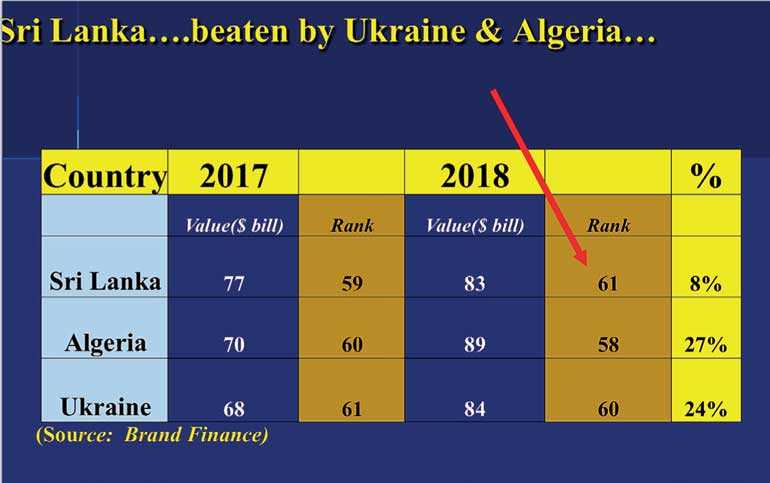 ---
The first non-British President of the Marylebone Cricket Club (MCC), a true son of Sri Lanka, Kumar Sangakkara, took over the club's reins on 1 October 2019 for the next 12 months. His mandate, as was clearly outlined by outgoing president Anthony Wreford, is to "convert more supporters to the game people love and educate them about the fantastic work the MCC does locally, nationally and globally for cricket and those communities".



While this statement sounds motivational, Sangakkara recently mentioned during an oration in Sri Lanka that "out of the 43 cases of fraud investigated by ICC, almost 21 of them are on Sri Lanka", which highlights the sad state of affairs that exists in the home country of the new MCC President.
Sangakkara & MCC
An outstanding cricketer and perfect gentleman, Sangakkara has had a long association with the MCC dating back to 2002.

He played against the club that year and again in 2005, when the tsunami relief match was staged at Lord's. The proceeds from the latter were donated to the Foundation of Goodness to set up the MCC Centre of Excellence in Seenigama, Sri Lanka, which underscores the strength of the relationship the MCC shares with Sri Lanka.

Thereafter in 2011, Sangakkara delivered the powerful MCC Spirit of Cricket Cowdrey Lecture that shook the Sri Lankan cricket administration and firmly stamped his class on the global stage.

In 2012, he was awarded Honorary Life Membership at the MCC and was invited to the MCC's World Cricket Committee. It was very clear that the MCC was moulding Sangakkara to be its cricketing ambassador to the world and when the announcement was made that he would be the next MCC President, it did not surprise many. To these individuals, one of the legends of the game had secured his rightful position.
Power of Brand Sri Lanka Cricket
Sangakkara now holds a preeminent global cricketing position and he very rightly pointed out that Sri Lanka Cricket was at a crossroads. The reason for this is its questionable governance, which includes money laundering and poor strategy for the development of the game. I guess the 21 fraud investigations that the ICC is carrying, out of its global tally of 43, testify to this fact.

The root cause of all these issues is the power of Brand Sri Lanka Cricket and the money that it can attract from the commercial world. To prove this hypothesis, I am going to use insight from Artificial Intelligence (AI).
AI and Sri Lanka Cricket
We see the power of Sri Lanka cricket as a brand when we use modern technology like AI. We see that the leading category driver of Brand Sri Lanka Cricket is that it adds value to Sri Lanka's equity.

This means that if a global brand wants to wrap itself around 'Sri Lankan imagery', the best sport to sponsor would be Sri Lankan Cricket. The acid test for this is Dialog.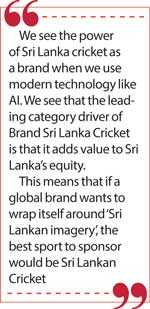 Even after the 21 April attack, the brand did not suffer any anti-Muslim backlash given the strong association it had with Sri Lanka Cricket. The logic being this is the most powerful sponsorship partnership that any brand can have to communicate 'Sri Lanka-ness', is linking the brand to Sri Lanka Cricket.

I heard that the price tag was around Rs. 300 million. But speaking strictly from a marketing perspective, this partnership can be sold for Rs. 500 million, given the equity of this driver.

If a commercial organisation wants to derive mass appeal from a brand then the best brand to associate itself with is Sri Lanka Cricket, as per AI insight. I guess the Dilmah tea sponsorship with Sri Lanka Cricket some years back justifies this argument.

With the mass market appeal the brand was able to garner in the local market and in key global markets that had a large Sri Lankan diaspora (namely Australia, New Zealand and the UK), there would have been a positive effect on the awareness created and, through the purchasing process, sales. This once again gives us an idea of the power of Brand Sri Lanka Cricket.

If an organisation wants to have youth appeal in a market, then again the ideal association will be Brand Sri Lanka Cricket according to AI insight. Maybe the brand sponsorship with Dialog holds this perspective.
Sri Lanka Cricket's equity drivers
The above three parameters give an idea of how the equity of brand Sri Lanka Cricket can be leveraged to the commercial world. But none of us are aware if brand Sri Lanka was marketed in this manner. We also see the power of Brand Sri Lanka Cricket.

If administered correctly, Sri Lanka Cricket can be leveraged for a bigger task, like building the Nation Brand as per the work of Simon Anholt. Which means that Sri Lanka Tourism could have used the Rs. 6 billion in funds it has in its current account to win back top-end visitors to Sri Lanka in the aftermath of the Easter attack by using Sri Lanka Cricket. For instance, a global 20-over tournament in aid of the Easter attack victims.

As a brand, Sri Lanka is currently worth $ 83 billion and over the last four years it has been bashed so much that Algeria and Ukraine have beaten us, as illustrated by the graph provided. It is also fair to state that there has been very little contribution from the country's strongest global brand - Sri Lanka Cricket - to this identity. In fact, this was the essence of the 'MCC Spirit of Cricket Cowdrey Lecture' which Sangakkara delivered at the Nursery Pavilion. Let me share with you some relevant analysis.
Cowdrey lecture
To conceptualise the power of Brand Sri Lanka Cricket, I am going to use the work of brand theorist Kevin Keller's Customer-Based Brand Equity Pyramid. Let me capture these elements and link it to brand Sri Lanka Cricket as described by Sangakkara.
1. Brand salience
Sangakkara said: "Cricket in Sri Lanka is no longer just a sport: it is a shared passion that is a source of fun and a force for unity. It is a treasured sport that occupies a celebrated place in our society. It is remarkable that in a very short period an alien game has become our national obsession, played and followed with almost fanatical passion and love."

Sadly, we see that in the Yahapalana era, even though professionals were appointed, they only tainted the image of the game rather than using the elements of Brand Sri Lanka Cricket for the development of the country. I hope we can see some new thinking after 16 November 2019.
2. Performance
Sangakkara said: "In 1981, Sri Lanka's cricket suffered from an identity crisis and there was far too little Sri Lankan in the way we played our cricket."

He went on to say that before Sri Lanka's World Cup success "the leadership of Arjuna during this period was critical to our emergence as a global force. It was Arjuna who understood most clearly why we needed to break free from the shackles of our colonial past and forge a new identity, an identity forged exclusively from Sri Lankan values, an identity that fed from the passion, vibrancy and emotion of normal Sri Lankans.

"From Matara came Sanath, a man from a humble background with an immense talent that was raw and without direction or refinement. A talent under the guidance of Arjuna that was harnessed to become one of the most destructive batting forces the game has ever known. It was talent never seen before and now with his retirement never to be seen again.

"Murali came from the hills of Kandy from a more affluent background. Starting off as a fast-bowler and later changing to spin, he was blessed with a natural deformity in his bowling arm, allowing him to impart so much spin on the ball that it spun at unthinkable angles. He brought wrist spin to off-spin."

Talking about winning the World Cup, Sangakkara said: "The impact of that World Cup victory was enormous, both broadening the game's grassroots as well as connecting all Sri Lankans with one shared passion. For the first time, children from outstations and government schools were allowed to make cricket their own."

Sangakkara also spoke about the Lahore attack, saying: "It is strange how clear your thinking is. I did not see my life flash by. There was no insane panic. 'We are Sri Lankan,' we thought to ourselves, 'and we are tough and we will get through hardship and we will overcome because our spirit is strong'. This is what the world saw in our interviews immediately after the attack. We were calm, collected and rational. Our emotions held true to our role as unofficial ambassadors."

I guess this is the same spirit that is required by the cricketing administration if we are to make Brand Sri Lanka Cricket big in the years to come. But we have seen the reverse over the last four years, leading to alleged siphoning of money using illegal bank accounts, just to name a few of the purported scams.
3. Feelings
Sangakkara said: "Our cricket embodied everything in our lives, our laughter and tears, our hospitality, our generosity, our music, our food and drink. It was normality and hope and inspiration in a war-ravaged island. In it was our culture and heritage, enriched by our myriad ethnicities and religions."

Upon meeting a soldier after the Lahore attack, Sangakkara said: "That soldier looked me in the eye and replied: 'It is okay if I die because it is my job and I am ready for it. But you are a hero and if you were to die it would be a great loss for our country'."

If only we had political leaders who possessed the same attitude and kept their pre-election promises following the conclusion of polls. Let's see if there will be a change after 16 November.
4. Resonance
"A game that brings the nation to a standstill; a sport so powerful it is capable of transcending war and politics. This is the spirit of Sri Lanka's cricket," Sangakkara declared.

I guess if the game is taken to the grassroots level it will help cut through all religious divisions.

However, none of this was used to bring unity to the country in the aftermath of the Easter attacks. Companies like Hemas or Hameedias can leverage the Sri Lankan imagery by sponsoring Sri Lanka Cricket. But this requires strategic thinkers at Sri Lanka Cricket, something which we have so far not seen.
5. Judgement
"I will play my cricket for them. Their spirit is the true spirit of cricket. With me are all my people. I am Tamil, Sinhalese, Muslim and Burgher. I am a Buddhist, a Hindu, a follower of Islam and Christianity. I am today, and always, proudly Sri Lankan," Sangakkara said.

In my view, these are the values that earned him the top job at the MCC.

If Sri Lanka Tourism is to drive togetherness and attract Middle Eastern travellers, maybe Sri Lanka Tourism can be leveraged. But once again we need to have the correct people who can conduct these initiatives, cutting past the bureaucratic clutter. Even after four years, the global marketing campaign has not materialised. Absolute paralysis by the Yahapalana regime.
6. Imagery
Speaking about Murali being no-balled in Australia, Sangakkara asserted: "No matter what critics say, the manner in which Arjuna and the team stood behind Murali made an entire nation proud. In that moment Sri Lanka adopted the cricketers simply as 'our boys' or 'ape kollo'. Gone was the earlier detachment of the Sri Lankan cricket fan and in its place was a newfound love for those 15 men. They became our sons, our brothers. Sri Lankans stood with them and shared their trials and tribulations." Such powerful words.

If only Sangakkara was used by Sri Lanka for reconciliation, but sadly the manner in which 21 April was managed destroyed Sri Lanka. Apparently Sangakkara had been invited to be the Ambassador to the United Kingdom but had declined given the political mismanagement within the country. A good decision in my mind.
Brand hurt
Speaking about where Brand Sri Lanka Cricket had gotten hurt, the cricketing great said: "With the victory in 1996 came money and power to the Board and players. Players from within the team itself became involved in power games within the Board. Officials elected to power in this way in turn manipulated player loyalty to achieve their own ends. At times, Board politics would spill over into the team causing rifts, ill-feeling and distrust."

He went on to say: "The new administration needs to adopt the same values enshrined by the team over the years: integrity, transparency, commitment and discipline. Unless the administration is capable of becoming more professional, forward-thinking and transparent then we risk alienating the common man."

At least now, following the availability of AI insight, if we can bring in governance with a new administration at play in 2020, we might be able to bring back the lost glory of the game.
Product development
On the area of product development, Sangakkara said: "Although our school cricket structure is extremely strong, our club structure remains archaic. With players diluted among 20 clubs, it does not enable the national coaching staff to easily identify and funnel talented players through for further development. The lack of competitiveness of the club tournament does not lend itself to producing hardened first-class professionals. Various attempts to change this structure to condense and improve it have been resisted by the administration and the clubs concerned, the main reason for this being that any elected cricket board that offended these clubs runs the risk of losing their votes come election time." Let's see if 2020 can make a change.
Cricket for nation branding
Sangakkara, speaking on the importance of cricket for the country, said: "Cricket has such an important role to play in our island's future. In our cricket we display a unique spirit, a spirit enriched by lessons learned from a history spanning over two and a half millennia. In our cricket you see the character of our people, our history, culture and traditions, our laughter, our joy, our tears and regrets. It is rich in emotion and talent. My responsibility as a Sri Lankan cricketer is to further enrich this beautiful sport, to add to it and enhance it and to leave a richer legacy for other cricketers to follow."

This is a very interesting dimension to the sport. Let's see how the MCC can give leadership to the world using this manner of thinking.
Next steps
In my view, the essence of Brand Cricket is excitement but it has a strong connection with every Sri Lankan which hinges on patriotism - being proud that we are Sri Lankan. This comes through AI insight too. This is essentially seen when the brand is featured in other markets. Hence, the brand can be leveraged for a stronger sponsorship.

The second element that has made this brand very powerful is the advertising expenditure directed towards it in the wake of the country's 1996 World Cup win. This includes not only the sponsorship money that the team attracted but also player endorsements of private sector brands. If all this is valued, Brand Sri Lanka Cricket will be worth way above the IPL brand value of $ 6.3 billion in my view, but sadly no one has valued this most valuable Sri Lankan asset. Let's hope that in 2020, this kind of business perspective enters the system.

The third element; Brand Sri Lanka Cricket is created by the fans it attracts and the events with which it has been associated. Hence much of its success must be attributed to the fans, whom we hardly hear about in the news, which means that this brand belongs to the people of the country. This means that the administrators must be accountable and responsible to them as they created the brand. The 21 cases of fraud which are being investigated by the ICC is a very sad fact for Sri Lanka.
Conclusion
The challenge for Brand Sri Lanka Cricket is to get a brand custodian who will calculate the brand value and understand the propositions that are wrapped around the brand. Thereafter, a clear brand development plan can be drafted, one which will focus on the promotional side as well as sharpen its identity as it evolves in line with the changing fashion of the game - be it the five-day, one-day or 20-over game - but more importantly safeguard the brand from activity that will devalue it. On the other hand, with the insight provided by the AI study, Sri Lanka can use cricket to propel the nation brand past $ 100 billion from its current $ 83 billion.
(The writer is the President/CEO of Clootrack, the global leader for Artificial Intelligence-based brand perception management. He can be contacted through rohantha.athukorala1@gmail.com. The thoughts presented in this article are strictly his personal views)