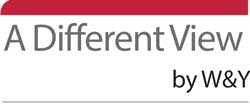 It was peculiar to note that there were at least two instances over the last two months of separate entities selecting the best/most admired corporates of Sri Lanka. Even more disheartening was to see the same profit-oriented companies appearing over and over again.

Clearly anyone has the right to give awards based on a set of criteria they believe is right. However there is a need to recognise the true heroes of the modern corporate sector.
The need to recognise best corporates
For any economy, it is crucial that its private sector advances in the global value chain. This would ensure sustainable economic development, increase per capita income and create globally known brands.

Due to this reason, the Government should provide tax concessions, subsidies for such sectors and channel capital expenditure to provide relevant infrastructure for such sectors to develop. On a softer scale, the Government could sponsor an elite awards ceremony, the most recognised of all corporate awards in the calendar, to recognise such private sector entities – The ones who have taken the effort over years and decades to "create value" rather than just maximise the owners' (or managers') profits.

The objective is not only to recognise the individuals who have toiled for years and decades to "create value", but also to encourage others to follow suit.
How to recognise best corporates
Some criteria to determine whether a private sector entity is achieving the above mentioned objectives would be:

1. Penetration of global supply chains – uncovering export markets

2. Providing higher income employment

3. Consistently increasing value addition to advance in value chain

4. Utilising higher end technology so that the country could advance in global value chain
A few examples
To give greater clarity on the point and as a tribute to the handful of such companies, few examples are given below. There are more (and maybe even better) entities who have achieved the above objectives and hence this list is by no means accurate, but would be a useful start for the public to take notice.
MillenniumIT (MIT) – https://www.millenniumit.com/
Founded in 1996 by Tony Weerasinghe, a systems integration contract from Colombo Stock Exchange was the opportunity that MIT grabbed to develop a suite of capital market software products. The domestic demand was successfully converted to penetrate global markets as contracts were won in Mauritius, Croatia, and Malaysia within few years of commencement. In 2001 it won the first contact in USA and set up operations in Boston. A UK subsidiary was established in 2004. Following a contract with London Stock Exchange (LSE), MIT was acquired by LSE in 2009. The company has continued to grow since then, and currently has more than 40 client sites around the world.
Haycarb – http://www.haycarb.com/
Incorporated in 1973, the company led by Rajan Yatawara exploited the coconut shell charcoal manufacturing capability of Hayleys, to venture into manufacturing activated carbon for export markets. It became the first activated carbon manufacturer outside the industrialised world (e.g. – USA, Europe, Japan). First major sale of activated carbon was made in 1977 to a gold mine in Nevada, USA. In 1983, a joint venture marketing company was incorporated in USA. Marketing subsidiaries were set up in UK and Australia in 1986. First manufacturing plant outside Sri Lanka was set up in Thailand in 1993. A manufacturing plant in Indonesia was set up in 2005. Haycarb remains the world's leading manufacturer of coconut shell activated carbon.
Orange Electric – http://www.orelcorporation.com/
Orange Electric was formed in 2004 by Kushan Kodituwakku, extending the launch of Clipsal switches and sockets way back in 1978 by his predecessor. The company ventured into cable manufacturing by 2007 and further expanded to manufacturing, importing and exporting of industrial power panels. In 2011, the company engaged in CFL bulb recycling and copper recycling in 2012. The company currently covers six continents and 25 countries.
Neil Marine – http://www.neilmarine.com/
The company was formed in 1999 to cater to foreign markets although the operations began decades earlier. Fibre glass reinforced plastic boat manufacturing initially started in the Negombo lagoon by Neil Fernando to cater to the local market. Over the years customers were acquired in Europe and Africa, including countries such as UK, Holland, Norway and Australia. The company is one of the largest boat manufacturers and exporters in South Asia.
Lanka Transformers – https://ltl.lk/
Lanka Transformers was set up in 1980 to have high quality, locally-manufactured transformers for electricity distribution in Sri Lanka. Management team lead by U.D. Jayawardana took over the company's operations in 1988. The company moved into power generation in 1990s. The first export of a Sri Lankan made transformer took place in 2003. Using the expertise gained locally, the company won the first power plant contracts in Bangladesh in 2011. The company currently provides products and services to over 20 countries globally.
The challenge for big guns
These companies have developed through vision, sheer determination and hard work over years and decades, which has more than compensated for the lack of capital. The challenge is for the highly-capitalised businessmen and conglomerates (who usually win the corporate awards) to follow suit, extend their comfort zones and look beyond short-term profits. That's what the country needs. That's what the Government policy should make them do.

(The writers can be contacted via articles@w-n-y.org)