What was paramount post 21 April, was to intensify the security system and equally importantly for political and religious
leaders to get to grassroot level and try to heal the minds of the common man and promote harmony among different ethnicities
– Pic by Chamila Karunarathne
---
It was interesting to relook at what IMF predicted for Sri Lanka in 2018. In a Reuters update on 21 April 2018 (https://www.reuters.com/article/us-imf-sri-lanka/imf-sees-sri-lankas-2018-economic-growth-at-4-pct-urges-reforms-in-soes-idUSKBN1HS04Q), IMF was quoted as "Sri Lanka's economic growth will rebound to 4% this year from a 16-year low in 2017, the International Monetary Fund (IMF) said".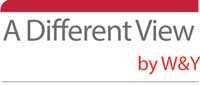 2018 prediction off by a mile
As the Central Bank released the annual report for 2018 a month ago, the growth for 2018 was stated as 3.2% compared to a revised growth of 3.4% for 2017. So, not only the growth in 2018 was the lowest since 2001 (or a 17-year low), but the "rebound" expected by IMF did not materialise and contradictorily, the economy slowed down even further.
Baffling prediction for 2019
In this light, it is interesting to note the most recent remarks of the IMF. On 17 May, the media quotes IMF as "Sri Lanka's economic growth is projected to recover to 3.6% in 2019. The economy is expected to recover gradually in 2019, the IMF staff appraisal revealed". This is quite a baffling prediction. This would have been a surprise even prior to 21 April, Easter Sunday terror. To come up with this prediction almost a month after the tragedy is quite shocking.
Pre-21 April economic state
There were clear signs of further economic slowdown even prior to 21 April. The import restrictions imposed during the latter part of 2018 to defend the rupee, had halted the import sector sharply as witnessed by trade data in the early part of 2019. As 2019 is a major election year, it was clear that no major investments would take place as all investors would be watchful of which way the political wind is blowing.

The domestic credit growth data for the first quarter of 2019 showed a meagre increase of less than 1%, compared to the annual growth of well over 15% in 2018. The corporate earnings for the first quarter of 2019 which are being released now, also shows clear weakness. The Government which reduced capital expenditure (public investments) from Rs. 645 b in 2017 to Rs. 604 b in 2018, was not going to increase investments in 2019 to revive the economy. In that context, an independent analyst would have expected economic growth to slow down further towards 2-2.5%.
Economic status – post April 21
Then 21 April happened. While almost a month has passed, the economy remains stunned. Many still don't report to work. Some work from home, possibly at a lower utilisation rate. The intensified security apparatus (which is essential in the current context) with frequent checks, longer queues to enter public places, etc. have an unforeseen yet significant negative impact on economic activity.

The tourism industry is in panic mode. Even the supermarkets complain of significantly less footfall. Schools and Universities are not yet functioning properly. On top of all that, to make matters worse, further violence has erupted in recent days. In this context, it is almost a certainty that growth for 2019 would be to the south of 2%. It'll take an uphill task to record anything close to 2%.
Faulty actions of political and religious leaders
What was paramount post 21 April, was to intensify the security system and equally importantly for political and religious leaders to get to grassroot level and try to heal the minds of the common man and promote harmony among different ethnicities. While the security system seemed to get into action swiftly (although the writer is no expert on security matters), the actions of the political and religious leaders were mostly insufficient, barring few exceptions. It had to be done at a grassroot level to speak to the people, counsel and promote ethnic harmony – national level addressing is necessary, but is less effective particularly in volatile geographical areas.

The failure in that regard is a prime cause for what happened last week, which saw widespread violence. Whether it was mob instigated or not is less relevant, the appropriate steps were not taken to foresee this possibility and prevent it. It is common knowledge that many were boycotting shops of certain communities. It is common knowledge that some privately discussed why a particular religion promoted execution of communities of other religions.

It was private individuals, certain celebrities who came out and did videos on social media to heal the wounds. Some did the exact opposite too.
Need to be realistic not foolishly complacent
Even at this point, though late, it is something that has to be done, which would hopefully stem the rising emotions. Everybody agrees that we cannot afford another 1983 riots. A lot needs to be done to arrest the animal instincts of the masses and get the economy back into action.

In this context, a 2% economic growth for 2019 is definitely a challenge. Hence, the 3.6% economic growth estimate for 2019 by IMF is shocking. It is difficult to think that the world's main financial body is so incompetent to make such inaccurate estimates.

As this column has pointed out in the past, faulty forecasts are quite dangerous. It gives the wrong message to both policy makers and the public. In this case, it has given a faulty sense of optimism and assurance. Everybody should know that we have been too complacent on many fronts in recent years.

It is about time we become less complacent and more realistic, so that we could put things right, before it gets worse.

(The writers can be contacted via articles@w-n-y.org.)