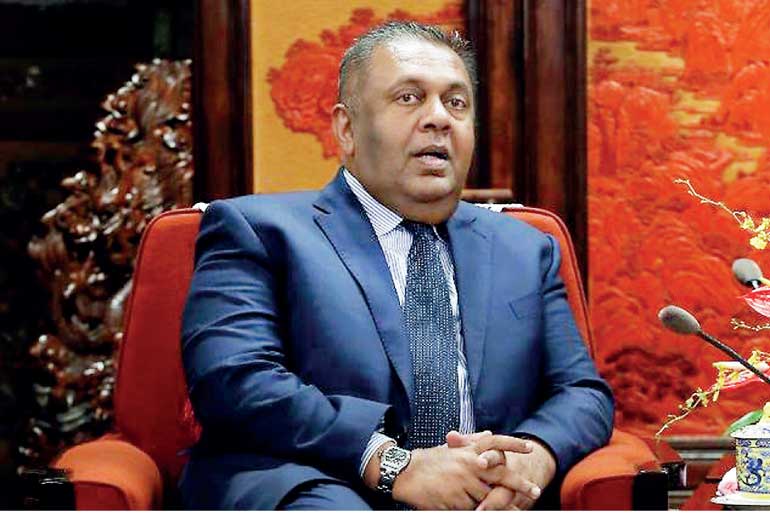 By Kusal Perera

http://kusalperera.blogspot.com: There is going to be an 'Open Media Workshop' for journalists in Colombo on 25 September organised by the state agency the SL Media Training Institute, which comes under the Media Ministry. Improving reporting skills is said to be the purpose of the workshop. It is appreciated that such training is undertaken by this state agency, when universities and other training institutes have for more than three decades failed to produce working journalists of professional quality. Sri Lanka does need high quality professionalism in the media.
The media is talked of as the hallmark of democracy in this modern world. Democracy sans free media is no functional democracy. While professionalism is ignored, we are told the media in Sri Lanka enjoys freedom of expression. With the advent of the present 'yahapalana' unity government, the pressures and threats that were there during the Rajapaksa regime are no more.
This media freedom, said to be without interference by the Government and the State, is a total fake. The media lacks ethics, even to the extent of honouring the Code of Ethics which The Editors' Guild formulated over two decades ago for themselves and journalists. By now, even the editors don't respect their own Code of Ethics. Media freedom without ethics and professionalism is no media freedom society needs for informative and intellectual engagement in a democratic society.
Quality professional and ethical media practice requires conditions beyond training. There can be no ethics and professionalism in an industry that does not recognise the independence of journalists. In today's media, journalists do not know what their fundamental rights are and do not demand those rights as even FTZ workers do. Without independent journalists who are conscious of their own rights there will be no professionalism and independence necessary for an independent media, however much they are trained.
All employees in Sri Lanka including journalists are entitled to the fundamental right to association guaranteed under the Constitution. The Constitution under 14(1)(c) says "every citizen is entitled to the freedom of association" and then under 14(1)(d) says "every citizen is entitled to the freedom to form and join a trade union", a right no private media organization allows its employees, including journalists. It is the private media that dominates and impacts, having leased a major share of the airwaves and possessing its own print media.
It is surprising and saddening too that politicians who depend very much on media coverage don't ever talk about journalists' rights. It is far more serious when the Labour Department that is mandated to ensure these basic rights for employees does not do so at private media companies. No Government has done so either; while Sri Lanka is a signatory to the ILO Core Conventions and has ratified them too. ILO Conventions 87 and 98 hold governments responsible for ensuring the right of employees to "form trade unions of their choice" and also to ensure "collective bargaining".
This present 'yahapalana' government is now held answerable to the EU Trade Commission as well as for ensuring human and labour rights, with EU GSP Plus benefits provided once again with a promise to abide by those conditions.
As such, it is now the responsibility of the Media Minister to ensure journalists and all media workers are allowed the right to form and join trade unions of their choice and for owners of both print and electronic media to accept and recognise trade unions. It is also the responsibility of journalists to first demand their own fundamental rights, while covering issues and the rights of the people. It is time they demand the right to form trade unions, for that collective presence alone would ensure media freedom and independence of the media.
(The writer is a political critic and journalist).