By a Special Political Correspondent
Three hundred and fifty nine people perished as a result of the Easter Sunday attacks and the tourism dream was shattered for good thanks to an ineffective defence establishment and a Defence Minister.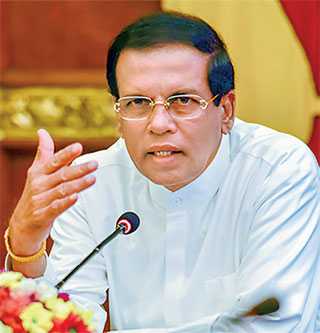 Defence Minister President Sirisena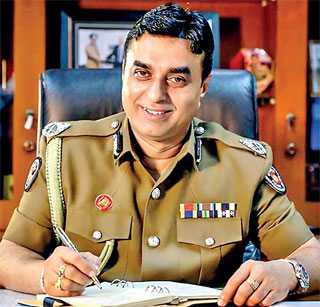 IGP Pujitha Jayasundara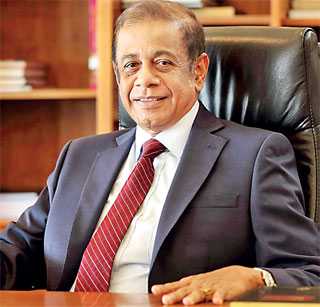 Defence Secretary Hemasiri Fernando
According to public information, Muslim Council of Sri Lanka Vice President Hilmy Ahamed had reported about a potential terrorist group to the authorities and the Government did nothing.

In early April, the Government had intelligence about a possible attack – the Government did nothing once again.

The President made himself Minister of Law and Order after his failed October coup, the President therefore must take the responsibility for this carnage.

The President prevented the Prime Minister from attending the National Security Council meetings, despite the Prime Minister being a stated member of the Security Council.

The President took control of the entire security apparatus, after the failed coup. Ironically, while this credible threat was sitting on his desk, the President and his family took a vacation, and while Colombo was under attack he was having a holiday with his family.

His children now travel in taxpayer-funded Benz and BMW cars and Range Rovers with security vehicles screaming from behind. All that is good, at least protect the citizens of the country from slaughter for affording them these super luxuries, they never dreamed.

IGP – Pujitha, Defence Secretary – Hemasiri, Defence Minister – Sirisena. The failure of the defence establishment has exposed our country to this massive security failure, left hundreds dead and maimed, and left the entire country grieving. If the IGP or the Defence Secretary had any iota of dignity, they would resign.

Nothing will ever change in Sri Lanka. The private sector will shout for a few days and go to sleep, the Opposition will act like saints and only attempt to capitalise for political gain.

Last year, the President tried to overthrow our democracy into the dustbin in a failed coup and miserably failed, that cost the country $ 1 billion. This will be far worse.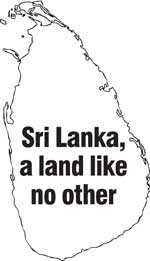 He must show that he means business and that we are serious people. He must sack both the IGP and the Defence Secretary and appoint a person who knows what defence actually entails. The Prime Minister has also failed. Surely, his Security Head is a DIG. He should have advised the Prime Minister of all impending dangers. This country badly needs a man like J.R. Jayawardene, a man with an iron fist, cunning and benevolent, with a top pedigree, not a murderer or a plunderer who will plunder the nation in the name of patriotism.

We can now only look to the gods to give Sri Lanka a fresh start again.