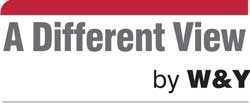 The National Export Strategy (NES) was launched recently, while trade data for the month of May was also published around the same time.
While our exports in 2014 were $ 11,130 million, it has only increased by a measly 2.1% by 2017 to $ 11,360 million. During the same time, the trade deficit has increased from $ 8.3 billion to $ 9.6 billion. Up to May in 2018, exports have grown by 6.7%, while imports have increased by 11.8%, resulting in an over $ 700 million expansion in trade deficit. Therefore, the trade gap is continuing to widen in 2018.
Good things about NES
There are a couple of good points one could observe in the NES. It has focused on just 6 key sectors, which gives focus, rather than an expansive list which would be simply impractical to implement. In addition, it also specifies the investment/indicative cost for each initiative, which is a necessary part of a practical strategy.
Policy consistency is all about strong leadership
While a lot of attention is given to improve regulations and policy consistency, in our view it is not the core problem. The key aspect investors evaluate is the availability of key success factors for a particular industry to succeed. It could be the availability of skilled/low cost labour, cheaper/reliable power, cheaper property prices, or any other competitive advantage such as the country location (for port related industries), or the natural beauty of the country (for tourism), etc. Further, what is anticipated in terms of policy consistency is mostly political. For instance, the single party mechanism in China (President Xi Jinping's term is indefinite now) ensures a high level of policy consistency. The political stability in Singapore, South Korea, and the Asian Tigers during their phenomenal growth periods are well known. Therefore, meaningful policy consistency could be achieved through such a drastic constitutional change, rather than minor regulatory and policy alterations.
Are the right sectors shortlisted?
The six focus sectors highlighted in NES are: IT-BPM, wellness tourism, boat building, electrical and electronic components, processed food and beverages, spices and concentrates. IT-BPM sector certainly makes sense, as the sector has already grown to a significant level, and with the right set of measures could grow exponentially. Tourism is another obvious sector, considering the natural, diverse beauty Sri Lanka offers in close proximity. However, it is questionable why it is narrowed to "wellness" tourism. A broader definition could provide a greater opportunity. Boat building also makes sense, considering Sri Lanka's strategic location, although again it is questionable as to why the sector was narrowed down. Even ship-building and other port related industries could have been included under a broader sector. Spices and concentrates may make sense from a SME point of view, and hence the sector could have been broadly categorised as SME, including other light industries such as coir, toys, souvenirs etc. Processed F&B and Electrical & Electronic components sectors needs to be backed by the relevant strategy and rationale, as Sri Lanka does not seem to have an obvious competitive advantage on those sectors to grow rapidly.
Negligible budget support dilutes the NES
The total indicative cost of NES is around $ 140 million or Rs 22 billion, and it seems to be the total for the period 2018–2022, resulting in an annual cost of around Rs 4.5 billion. This is a mere 0.25% of the annual tax revenue of the Government. Such a minuscule investment on the part of the Government is unlikely to result in a dramatic increase in exports to $ 28 billion by 2022 (from $ 11.4 billion in 2017). Even if this strategy is implemented promptly, and it generates additional private and foreign investments to boost exports, it is unlikely that exports could exceed $ 14 billion by 2022.
Basics of a good strategy
The ideal scenario is to have a strategy, or at least a framework, by the time the Government is formed. Then with the required fine-tuning, the implementation could commence within a few months of the formation of the Government. In this case, not only three years have passed since the Government was formed, but also with 5-year targets, this Government would not be in office by the time the targets should be achieved. On the contrary, the 5-year target should be set at the beginning of the term, so that the people could see whether the targets were achieved during the lifetime of the Government. Otherwise these targets become mere numbers on paper. We would propose an alternative Export Strategy in a future column.