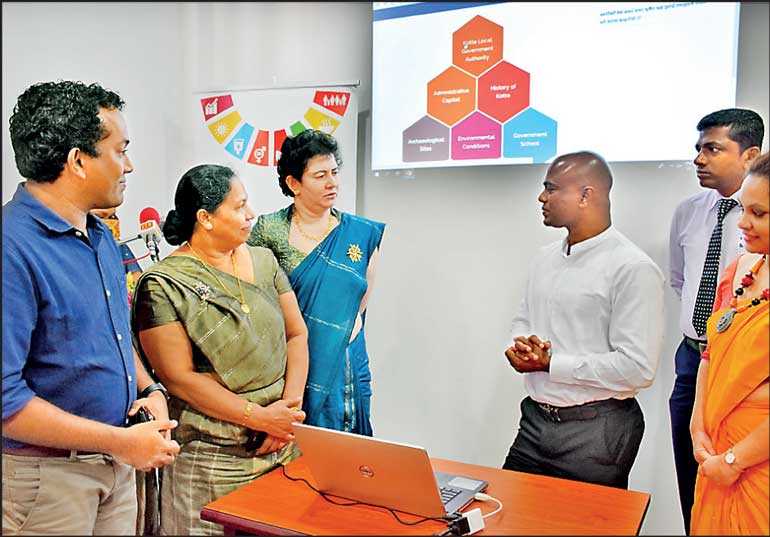 ---
By Chamindry Saparamadu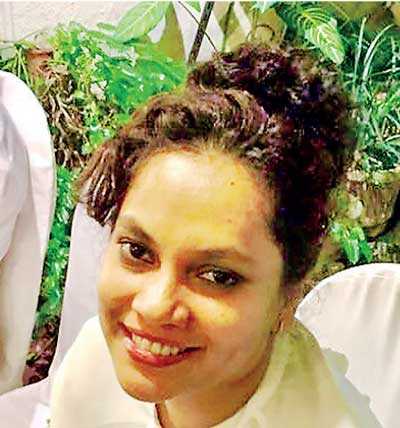 When the Right To Information (RTI) Act came into operation in 2017, one of the greatest challenges that the Sri Lankan public sector faced was their unpreparedness to fully meet the wide responsibilities cast on them in relation to proactive information disclosure. This is due to the fact that most information within the possession of public authorities have not been consolidated and categorised to make them easily retrievable. In addition, the
information is often also not available in simple and non-technical language. This is not exceptional to Sri Lanka, as many RTI jurisdiction countries have grappled with such compliance issues during the initial years of implementation.

In order to facilitate a simple mechanism for proactive information disclosure, the United Nations Development Programme (UNDP) in Sri Lanka designed a pilot project model that is currently being applied in the Sri Jayawardenepura Kotte Municipal Council. The project aims to introduce changes to the institutional arrangement, as well as the communication strategies of the Council, to enable it to disclose information in an effective manner. The Project was designed in collaboration with the Ministry of Mass Media as part of UNDP's ongoing technical support provided to the Government of Sri Lanka to operationalise the RTI Act.

The RTI Act of 2016 provides a mechanism for obtaining information from public authorities on request, as well as a framework through which all public authorities are required to proactively disseminate information relating to their core functions.

The requirements relating to proactive disclosure of information are contained in Sections 8 and 9 of the RTI Act as well as Regulation No. 20 under the RTI Act. The legal framework envisages proactive disclosure of information through bi-annual and annual reports submitted by public authorities to the RTI Commission; disclosure of information relating to initiation of development projects by each ministry; and the proactive disclosure of information by all public authorities in terms of Regulation 20 under the RTI law.

Accordingly, an information committee was set up within the Municipal Council to develop guidelines on the type of information and method in which it is to be disclosed, to devise a mechanism to disclose project related information and identify the information to be uploaded on the Council website in a user-friendly manner. In addition, the project works on developing a communication strategy for the Council by redesigning its website as a searchable and retrievable database to enable easy access to information, as well as other methods to disseminate information to the public.

The RTI Commission, through Gazette Extraordinary No. 2004/66 issued on 03 February 2017 set down 16 categories of information that need to be proactively disclosed by all public authorities. Since the predominant method through which proactive information disclosure is envisaged is websites, UNDP prioritised the redesigning of the Municipal Council website under the project.

In terms of Regulation 20 of 03 February 2017, all public authorities are required to disclose a wide range of information, pertaining to the organisation, its operations, decision making, services, budgets, open meetings, and public procurement to name a few.

The new website of the Kotte Municipal Council provides easily accessible menus for nine such categories of information, set out under the RTI Regulations. They include institutional, operational, budget, organisational information, publications, decision and acts, lists, registers, databases, public services of the Council as well as information about RTI provided in all local languages.

The new and improved trilingual website of the Kotte Municipal Council was launched on 31 January, taking these regulations into consideration. In the long term, the proactive information disclosure pilot model introduced in the Kotte Municipal Council would hope to be replicated over time in all public authorities across Sri Lanka. Such transformational change within the public sector would undoubtedly contribute towards more effective and equitable service delivery, while also promoting a culture of openness and transparency in governance in the country.