By Srimal Fernando and Tahhira Somal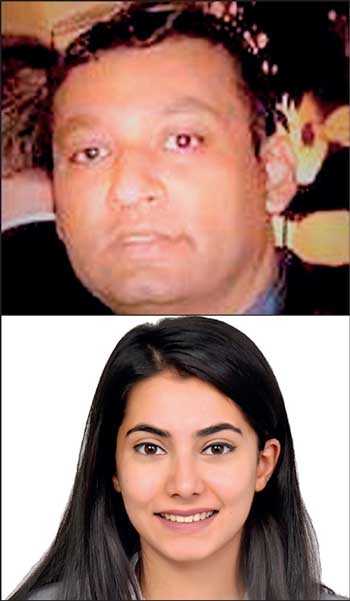 This year India marked its 73rd milestone anniversary, which coincides with seven decades of unshakeable neighbourly diplomatic ties with Sri Lanka.

Opening a new chapter in Indo-Lanka foreign policy, Indian Prime Minister Narendra Modi was the first foreign leader to visit Sri Lanka after the horrific Easter Sunday attacks, which affirmed sub-continental solidarity and proving to be an all-weather-friend in the true sense.

The neighbourly bond is characterised formally by India's 'Neighborhood First' policy. As Prime Minister Narendra Modi delicately put it across in his third visit to Sri Lanka after his re-election: "Sri Lanka has a special place in our hearts. I assure my sisters and brothers of Sri Lanka that India will always be there with you and support your nation's progress."

From the sovereignty bound and trust-building neighbourhood policy – the Gujral Doctrine of the late '90s to the present day pragmatic Neighbourhood First Policy, Indian-Sri Lankan relations have gradually matured in terms of recognising economic diplomacy as an essential.
Bilateral economic relations

The Indo-Lanka Free Trade Agreement also gives Sri Lanka access to India's $ 1.3 billion consumer market. Deep sea ports and maritime shipping links with increasing cargo volumes are also seen as important focal points for the development of economic cooperation between the two nations.

In 2016, bilateral trade between India and Sri Lanka crossed $ 4.9 billion (Indian High Commission Colombo, 2018), covering a wide range of economic sectors. Documents like the India Economic Vision 2022 which aim to double India's GDP will impact the future role of both India and small neighbours like Sri Lanka.
Tourism

Since India's economy is growing swiftly, with around 300 million people added to the middle class, the tourism sector of Sri Lanka is seeing improved prospects with an increasing number of Indian tourists.

The tourism sector is a great bilateral economic catalyst between the two countries since tourism is economically one of the biggest industries for the Indian Ocean Island. By virtue of just numbers, 450,000 Indian tourists visit Sri Lanka. This growth in tourism has bolstered air connectivity between the two nations operating more than 126 flights weekly to 14 cities in India.

Other than this the luxury Indian hotel chain ITC has made its first overseas investment of $ 500 million dollars in Sri Lanka's largest city, Colombo. Sri Lanka has also launched the Ramayana Tourism Circuit to target tourists from both countries. It seems reasonable to ascertain that by the end of 2020, tourism will be one of the largest sectors both nations can focus on.
Investments and FDI

Starting with a recent investment, India's top utility vehicle maker Mahindra & Mahindra opened a plant with a capacity of 5,000 units per annum. Tata, Ashok Leyland, Maruti Suzuki, and Bajaj are a few other companies with major investments in Sri Lanka.

Over the past few years, Indian and Sri Lankan companies have established various business ventures together to promote prosperity and to create sustainability. Sri Lankan textile companies such as MAS Holdings and Brandix have set up factories in India, providing jobs in both countries.

In recent years both nations have deepened their economic cooperation through Public-Private Partnership initiatives as well Lanka Indian Oil Corporation, which has 160 petrol stations and 14 tanks of Trincomalee oil tank storage facility on the China Bay installation in Sri Lanka (Lanka India Oil Corporation 2016).
Strategic cooperation and fisheries diplomacy

The International Maritime Boundary Line (IMBL) agreement in the mid '70s, which demarcated waters, marked a significant milestone in relations between Indian and Sri Lanka. India-Sri Lanka also have some of the world's richest fishing grounds. Both these nations possess vast sea spaces under the Exclusive Economic Zone (EEZ). There has also been a steady increase in fish production in India and Sri Lanka over the years. Therefore, fisheries diplomacy and ocean law should be added to one of the most essential foreign policy priorities to strengthen good neighbourly relations.

India also has commitments to Sri Lanka based on historical and political ties and maintains close relations with Sri Lanka on shared values and strategic concerns.

Foreign aid

The Indian Government has also positively contributed to various socioeconomic causes to uplift Sri Lanka's rural base, especially in the North and East Provinces. India has provided over $ 2.5 billion in aid where $ 436 million is grant to bring about self-sustainability in these regions. Development aid, humanitarian assistance and bilateral loans or grants are an important part of India's foreign policy as well. Reconstruction of the 252 km crippled northern railway track was done after 25 years with Indian support. Another important achievement was the launch of the emergency ambulance service in Sri Lanka.
Onward

India and Sri Lanka share robust and consistent economic interdependence. India's constant support for Sri Lanka has proved its true genuineness and priority through India's Neighbourhood First policy. In totality, economic diplomacy is certainly a very important part of this foreign interface.

If history has any comments to make on Indian and Sri Lankan ties from the perspective of good neighbourly relations, one could argue that both these nations faced many odds at the onset of their relationship but it has emerged as one of the most stable diplomatic partnerships in South Asia.


[This opinion piece gives the views of the authors, and not the position of the Sri Lankan Government or the Indian Government. Srimal Fernando is a Doctoral Fellow at Jindal School of International Affairs (JSIA), India and Global Editor of Diplomatic Society for South Africa. He won the 2018/2019 Best Journalist of the Year award in South Africa. Tahhira Somal is a Silver medallist in B.A Global Affairs at the Jindal School of International Affairs (JSIA) and a Research Assistant for Dr. Sreeram Chaulia. She is currently pursuing her Law (LLB) degree at Jindal Global Law School (JGLS).]